Africa is home to over 1000 people groups who have yet to hear the Good News of Jesus Christ. Our priority as a mission is to reach Africa's unreached and to one day see Christ-centered churches established and thriving across the continent. It's an enormous task and one that can only be accomplished through prayer.
Prayer is where it all begins.
It's where each of us can play an essential role in reaching the world with the Gospel of Jesus Christ – petitioning God on behalf of the unreached, the church, and missionaries serving in often difficult places and situations. Many men and women have begun home prayer groups for AIM's ministry. Our prayer publications keep you up to date on specific prayer needs. AIM's Adopt-A-People program enables families, small groups, or entire churches to focus on a specific unreached people group through prayer. As we pray, all of us can be involved in missions – no matter where we are, who we are, or what we do for a living.
Short-Term Prayer Teams
Sometimes it's difficult to pray for something unless you really understand it. Short-term prayer teams put you on the ground, right in the midst of missions, and give you the opportunity to pray for specific needs you see around you – for missionaries serving full time, for new believers growing in their faith, for strongholds and other obstacles that impede ministry. And when you arrive home, you'll carry with you far more than some souvenirs and some great photos. You'll carry a far deeper understanding of how you can pray for real people, real places, and real needs. And who knows, you might be reaching for that passport of yours again sooner than you think.
Home Prayer Groups
As the host of a Home Prayer Group, you can play a vital role in AIM's outreach in Africa. Home Prayer Groups meet around the country, and God is working through the prayers of these faithful partners. AIM can provide you with materials to hold meaningful times of prayer for Africa's unreached peoples, Africa's church, and the many men and women serving through AIM's ministries. Contact us for more information on how you can be a part of a Home Prayer Group ministry.
Prayer Publications
AIM's free monthly prayer guide, Fuel for Prayer Fires, provides you with daily prayer requests for AIM personnel and ministries in Africa and around the world. You can receive it by mail, or you can read daily requests right here on our website (Option to click to subscribe or link to Fuel request of the day)
Our Magazine
AIM International is published four times a year, and provides articles that will help you gain a better understanding of how God is working in Africa, and will equip you to pray more strategically.
Field Notes
If your church supports one or more AIM missionaries they can receive as many copies of AIM's church bulletin insert, Field Notes, as they need. Field Notes is published quarterly and is distributed free of charge to our partner churches who request it. Each issue features articles highlighting one or more of AIM's ministries.
E-connect@frica
A periodic e-newsletter that provides prayer requests, articles, opportunities to serve, and links to resources. Subscribe today to get up-to-date mission information in your email inbox.
PrayAfrica
AIM encourages prayer for unreached people groups of Africa. These are people groups without an established church capable of reaching that people group. Generally less than 2% of the population is Christian. We can also mail to you a copy of updates on your chosen group you three times a year.
Local Prayer Champion
AIM is seeking to increase the number of faithful missionary prayer partners. We hope to accomplish this through individuals who will champion the cause of praying for missions in their churches and communities. They will be responsible for reminding the church about our prayer needs through distributing AIM prayer newsletter or leading prayer groups.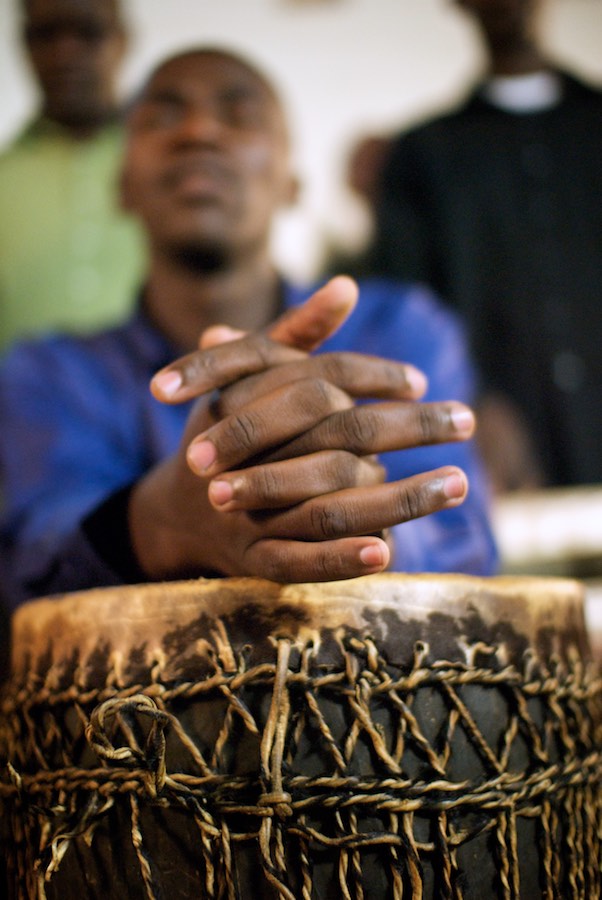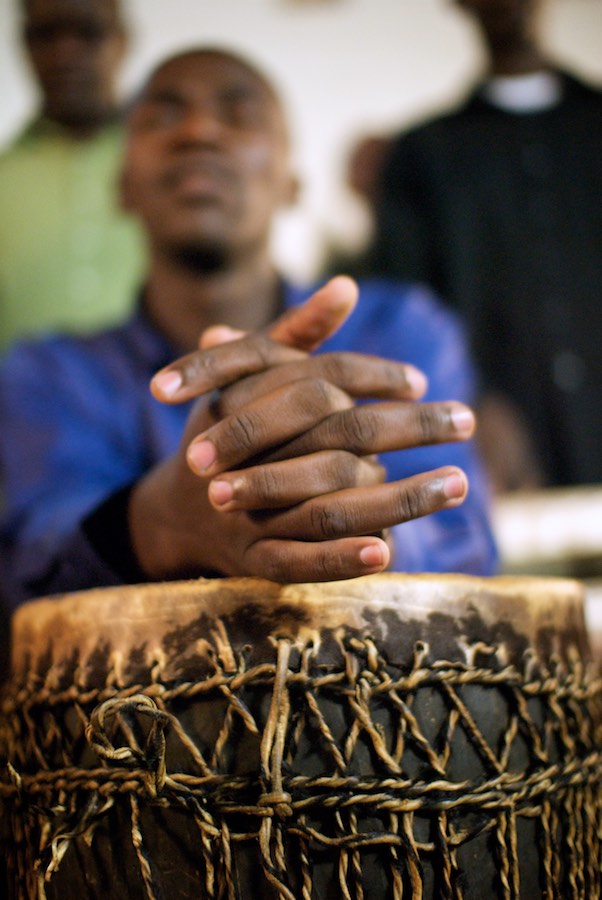 Every day people from around the world pray for the ministries of Africa Inland Mission They pray for specific missionaries and their children. They pray for national Christians and Church leaders that they will stand firm in the life for Christ and they pray for hearts and minds to be open to the gospel message. Prayer is the backbone of our ministry, and we invite you to be a part of it. If you want to connect with AIM Friends in your area or if you want to get together with groups of AIM Friends who meet together regularly for information sharing and praying, contact us using the form below:
CONNECT ME TO AIM FRIENDS
OUR TASK
The church's God-given task is to preach the gospel and make disciples of all the peoples of the world. In Revelation, John sees in a vision the fulfillment of that work: a "great multitude that no one could count, from every nation, tribe, people and language, standing before the throne and in front of the Lamb." 

However, 2,000 years after Christ commissioned His church, there are still many unreached people groups – tribes and communities who have a common language or identity but are without an indigenous church capable of evangelizing the rest of the group without outside assistance.
AIM is continually looking for outreach opportunities among these people groups, seeking to reach many of them through evangelism and church planting teams, and in partnership with the African church. Through prayer, you can play a vital part in this effort.
OUT OF REACH?
Of the 3,000 people groups in Africa, over 1000 have yet to have a church planted among them. Why is this? There are many factors: the remote location of many of the groups makes it difficult to reach them physically; their culture and religious practices make it difficult to reach them spiritually; and often the uniqueness of their language makes it difficult to communicate with them directly.
PrayAfrica is designed to help your church or prayer group be closely involved with one or more specific people groups. As part of the program, you can 'adopt' a particular unreached group and commit to pray for them. Through your prayers, our efforts on the ground, and God's grace, we can each strive toward the day when the "unreached" become "reached" and a Christ-centered church community takes root among them.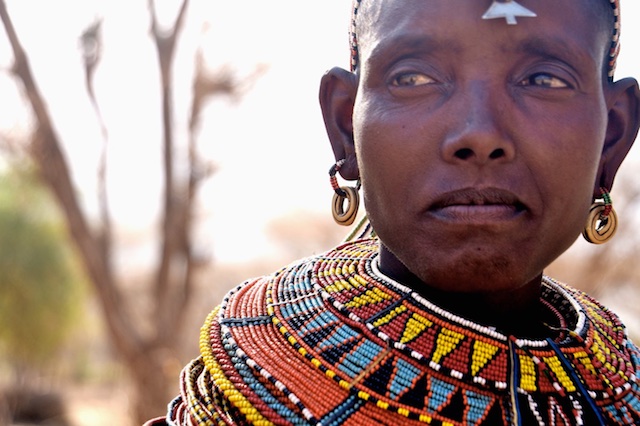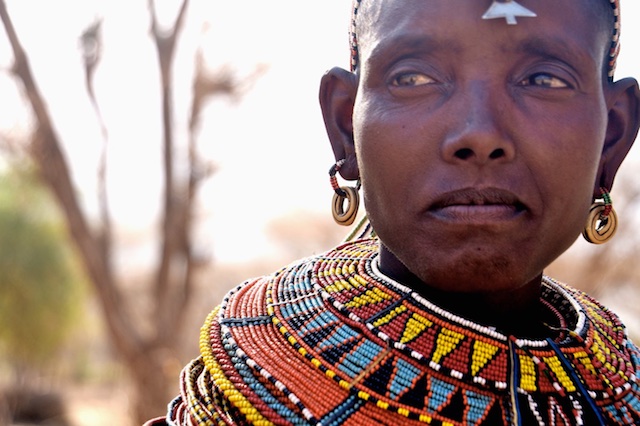 You can join in this movement. Browse the various people profiles, or connect to a group that relates to a missionary you support. You can subscribe to receive occasional news and prayer updates on a people group, allowing you to journey more deeply with an AIM ministry or missionary while participating in intercessory prayer for Affrica's unreached.
We challenge those who paticipate to:
• Pray faithfully for the evangelization of your adopted people
• Pray for a team of national and/or expatriate missionaries
• Learn as much as possible about your adopted group or groups.
• See the task through until a growing church is established which can evangelize its own people.