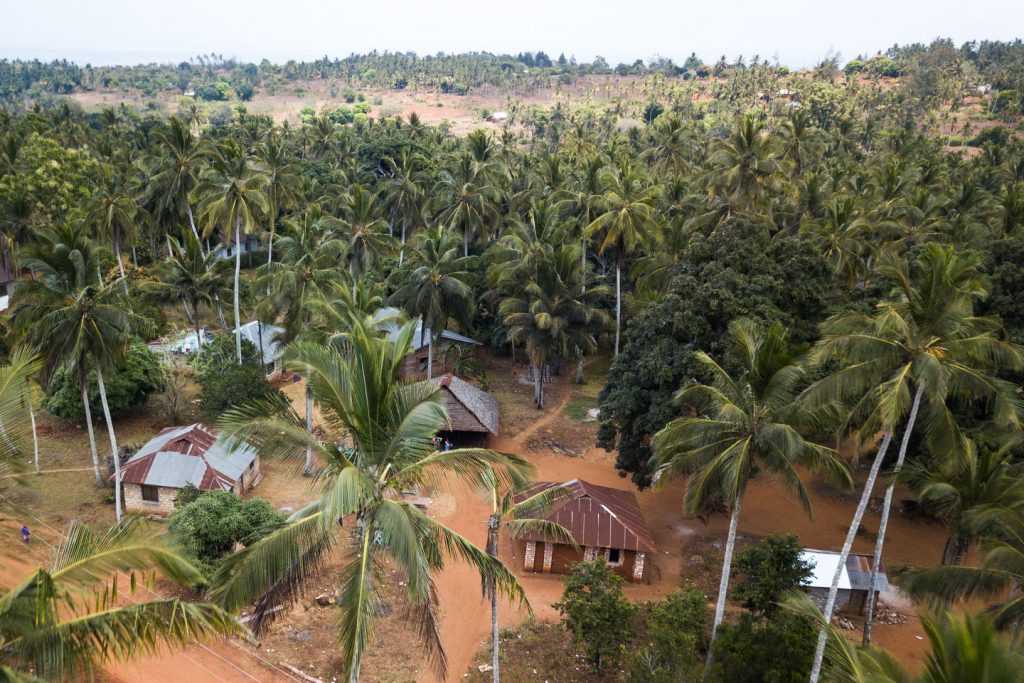 In a remote coastal village, a reminder that we do not grieve as those who have no hope
It was a cloudy and stormy day, perfect for the occasion. There was a wind that shook the coconut palms, sounding like a hundred rattles. There was a smell of earth and grass, mixed with latex gloves and sweat. There was wailing and singing, and more wailing and more singing. There was a deep sadness underlined with an undeniable hope. This was a Christian burial.
8 p.m. the night before: Our phones buzz with a text from Adam, our team leader. A woman had died right across the path from them. Not just any woman, but the wife of one of the few men who attend their small home church. Her 13-year old daughter had run to Adam's house in tears, calling for Adam to come quickly. After performing CPR, they somberly had to face the truth: she had died. This mama of five kids, this daughter who stood against her culture and decided to follow Jesus, this woman who braved multiple hardships in life- she was no longer with us.
Why, Jesus? Why take one of the few believers in Digoland? Why not let her stay and continue to be a witness for You among her family and neighbors? I don't have all the answers to those questions, I don't always know why God does what He does. But I do know this: more people heard the Gospel the day of her funeral than we could have imagined.
Most funerals here are Muslim, being that it's a 99% Islamic people group. I haven't attended one yet, but I hear they are filled with continuous streams of wailing, exaggerated tears and throwing oneself on the ground, a despair that you feel in your bones. This funeral was very different. There was still wailing, there were still tears and a few women on the ground, there was still a sadness; but there was something else too- there was hope. Not the flimsy, cliché, throw-it-around-like-it's-no-big-deal kinda hope. There was HOPE. A living, true, feel it deep in your bones kinda hope. The hope that only Jesus can offer. The truth that one day, we will see this mama again when we are reunited together with our Father. The gift that she is no longer suffering here on earth and is now celebrating with our Creator! It's the kind of hope that those who don't know Jesus have never experienced.
3 p.m. the day of: Things were finally getting started. The husband of this mama, Baba M, demanded that she have a Christian burial, despite her family's plea that it be Muslim. Because of this, none of her family members nor neighbors wanted to wash, clean, and wrap her body. This left a few Christian women to the task, including our team leader's wife, Heather. Everyone stood around waiting for us to fail, waiting for us to say, "Okay, we can't do it our way, we need your help." Thankfully, that moment never came.
They placed her body in a thrown-together wooden box, then brought it outside for a viewing before they nailed the lid shut. It was a very heavy moment as the line of people walked around her body, while her kids stood nearby and watched, tears streaming down the same 13-year old's face. As I heard the pounding that separated her body from onlookers forever, I felt the sadness in my heart. But then the few other Digo Christian women who were there started singing, or rather started singing again. The rain started falling, almost perfect timing to a tee, and all of the other Muslims ran for cover under the mango trees and tin roofs. There were about 15 of us Jesus-followers surrounding the casket with 100+ Mu$lims watching and listening.
The rain continued to fall and we continued to dance and sing, getting wet, feeling cold, yet filled with so much love for God, for this woman, and for the grace of salvation He offers us. It was such a powerful witness and you couldn't help but feel God's presence there. Adam brought out his Digo bible and started to read through John. The women continued to sing all the way to the gravesite, continued through her being buried, and only quieted down when at last a Digo Christian man raised his hands to pray. As soon as he opened his mouth, there was a giant wind that blew up the valley and shook the land around us. In front of all her family, her kids, her neighbors, and her friends, he closed the day in a prayer to Jesus.
We are continuing to pray that Jesus used this day mightily! We pray for the 100+ people who heard us singing praises to Jesus, who heard the Gospel of John, who heard prayers of thanksgiving. We pray that they walked away confused about why we have a reason to celebrate at a funeral, why we are so certain we are going to heaven when we die, and wanting to have that same joy and assurance of faith.
It was such a powerful day and I am so thankful that I got to be there. Please, please join us in prayer for her family, especially her 5 kids who are now feeling the loss of their mother (especially since men here are not caretakers). Pray that her husband will lean even more heavily on Jesus and lead his kids to do the same. Pray that this day was a huge witness to so many and will bring even more to faith. Pray for our team as we continue on in work here trying to love our neighbors, serve them well, and speak truth about Jesus to them!
Story by Ellie Ciccarelli
Ellie serves as part of Africa Inland Mission's outreach team serving among the Digo people of coastal Kenya. "Pray for our team," writes Ellie, "as we continue on in work here trying to love our neighbors, serve them well, and speak truth about Jesus to them!" You can learn more about the Digo people at Africa Inland Mission's Pray Africa website.
Interested in taking part in powerful days like Ellie?  Browse through the opportunities we have for people like you on our Serve page – or sign up for our Explore More email series to learn more.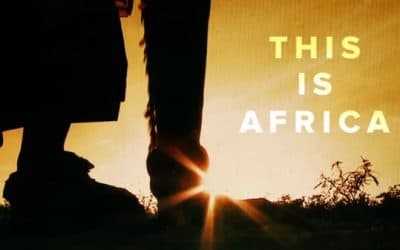 Africa Inland Mission's vision to see Christ-centered churches among all African peoples.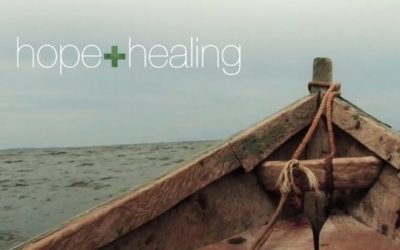 Impacting the kingdom of God through AIM Health Ministries.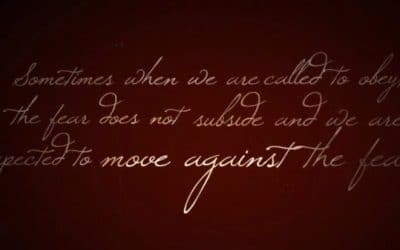 A moving journey into central Africa, and a call to re-engage some of Africa's hardest to reach countries.