AIM Canada 🇨🇦
News Blog and Announcements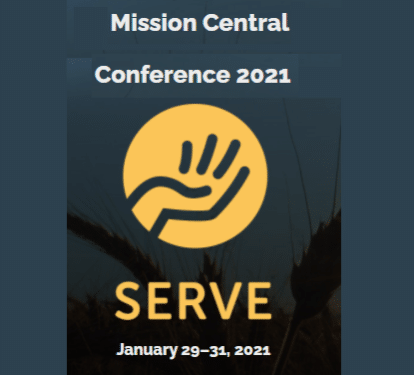 SERVE
formerly Missions Fest Vancouver
JAN 29-31, 2021
SERVE (formerly Missions Fest Vancouver) is an online Mission Conference that will open with a Youth event this Friday night. Then, on Saturday and Sunday, there will be over 100 mission agencies, 40 seminars taught by missional experts, bird-of-a-feather discussions, prayer sessions, and worship and teaching in the General Sessions.
SERVE Conference: General Sessions
SATURDAY, Jan. 30 at 2 PM
Lisa Koons — "What Is My Why?"
Lisa Koons is the US National Director of 24-7 Prayer, a global agency that's a catalyst for movements of prayer, mission & justice. She has served as a church planter, Pastor, spiritual director, & works extensively in the fields of spiritual formation, racial justice, anti-human trafficking.
SATURDAY, Jan. 30 at 6:30 PM
Alan Hirsch — "The ReJesus Effect: Recovering the absolute centrality of Jesus for the church in our time"
Alan Hirsch is widely considered to be a global thought-leader on missional movements and leadership. He has worked with churches and organizations across the world, but mainly in North America, Europe, and Australia. Alan is the founder of 100 Movements, Forge Mission Training Network, Future Travelers, and now 5Q Collective..
SUNDAY, Jan. 31 at 4 PM
Joshua Bogunjoko — "Why the Nations? Why communities where Christ is least known?"
Dr. Joshua Bogunjoko brings two decades of leadership and mission experience to his role as the first African leader of SIM (Serving In Mission), a large missions organization serving in 80 countries.
SERVE Conference: Seminars
Our three Keynote speakers will each be teaching a seminar on the weekend:
SAT, 1 PM
Dr. Joseph Bogunjoko (SIM)
"Identifying/Entering Communities where Christ is Least Known Through a New View of Data"
We will examine a partnership around the use of data between SIM and CSGC that is facilitating the identification, development of ministry strategy, and entrance into communities where Christ is least known.
SAT, 4:30 PM
Alan Hirsch (Forge International)
"5Q: Reactivating the Original Intelligence and Capacities of the Body of Christ"
The importance of the Ephesians 4 (apostle, prophet, evangelist, shepherd, teacher) typology of ministry and why it is critical in the recovery of a missional understanding and experience of the church.
SUN, 2 PM
Lisa Koons (24-7 Prayer)
"Where It All Begins"
Exploring your primary calling as the starting place of your mission in the world.
SERVE Conference: Children's Program
Child Evangelism Fellowship has run the program at Missions Fest for years, and they'll be doing it again for SERVE!
The amazing staff at CEF know how to engage kids and help them understand how they can follow Jesus on mission.
Parents of children between the ages of 5-12 can indicate they have children interested in the program when they register.
SAT: 11 AM
SUN: 1 PM