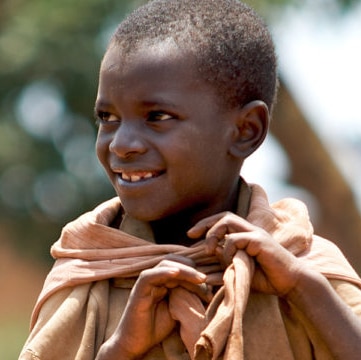 Africa Inland Mission is pleased to offer an automatic contribution transfer option which can electronically transfer money from your checking or savings account to AIM on the 15th of each month. If you choose to use this service for your checking or savings account, you will need to authorize AIM to instruct your bank to release funds once a month. This will electronically deduct these funds from your account and apply them to where you designate — individual missionaries, projects, or AIM's general fund.
Benefits of an Automatic Contribution Transfer Program
Saves money – You save money on postage, checks, and envelopes since your gift is transferred automatically. It also saves administrative costs for AIM.
Saves time – You don't have to write a monthly check or look for a stamp. There are no postal delays. You don't have to remember to make your contribution, it is automatic.
Easy to begin or end – To begin, simply complete the form.
This transfer will appear on your monthly bank statement, and you will receive an annual receipt from AIM for tax purposes. You may discontinue this program at any time.
You will need to attach a PDF or photo of a scanned voided check or savings deposit slip so be sure to have that on hand before filling out the form.
If you have any questions, feel free to ask us.
Download a printable version of the ACH Form.
Africa Inland Mission is a Member Mission of the Evangelical Council for Financial Accountability