A special message about Sending and Going in a time of Covid-19
While this is a time of unprecedented challenge and change, our Candidate Department continues to walk with people who want to explore serving in cross-cultural ministry in the future. [Click for Video]
Welcome to a road less travelled.
Where many a Land Rover and sojourner have trod. Where men and women captivated by Christ's love brave a journey that begins with a whisper: "Who will go for us?" This road may take you far from the familiar and comfortable. It is an offramp on the highway of the American dream. A detour from career and personal gain. A path so strange you may sometimes feel lost or inadequate. Yet it is a beautiful and priceless journey – this life of simple faith and bold conviction, offered and spent for the glory of God in Africa. Will you join us?
AIM sends individuals and families in a variety of ways. Specific assignments provide the opportunity to join active ministries with your particular gifting in order to fill a need. Team ministries bring together small to medium-size teams with a particular focus. Often teammates are sent out together as they purpose to serve together in Africa. Most of the ways to serve with AIM have both full-term and short-term options.
Maybe you feel God leading you into something specific. Or maybe you just don't know. Either way, we'd love to join you in the discovery.
Featured Full-Term Opportunities
Full-Term opportunities run from a year to a whole career. They require more commitment, take you deeper, and leave a greater impact – on both you and the people you serve.
Don't see something that fits your interest? Africa Inland Mission has hundreds of open opportunities to serve.
Short Term opportunities allow you to enrich the ministry of those who are serving long term. These assignments also play an important part in reaching the unreached and raising up the next generation of missionaries. If you have a Great Commission heart and are eager to learn more about your place in missions, a short-term assignment is a great place to start. Opportunities run from one month to one year.

AIM's Short-Term internships offer hands on, real-world experience, cross-cultural ministry exposure, and supervision and mentoring from experienced missionaries. Most of our discipleship teams also qualify as internships. Contact us about customizing an internship to meet your school's requirements.

Learn and grow under experienced leaders and with like-minded teammates at your side. AIM's Short-Term Discipleship Teams include guided involvement in outreach among unreached peoples, introductory training in cross-cultural work, and personal spiritual development.

Bring your gifts, talents, and calling to a personalized short-term assignment. Talk to us about how your interests can be matched to real needs on the field.
**The application deadline for summer programs is January 15. Applications completed before Dec 1 will receive a discount on the application fee.
Disciple-making among the unreached is our focus, expressed in a rich array of ministries: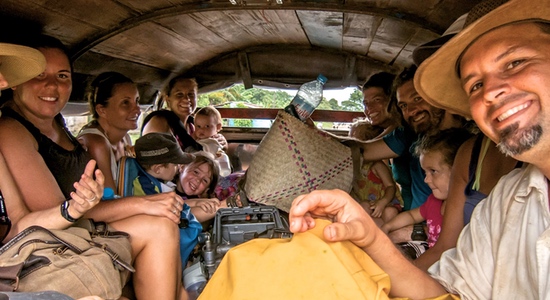 Outreach and Church Planting
Outreach and Church Planting are central to all that we are as a mission. We need dedicated men and women with a heart passion for reaching others with the Good News of Jesus Christ to live and work in hard places – both remote rural regions and dense urban centers. People willing to work hard to learn the heart language and culture of their host people and enjoy developing relationships along the way.  AIM mobilizes teams through our two-year TIMO (Training In Ministry Outreach) program and through longer-term outreach and church planting teams, often consisting of men and women from a number of disciplines using their varied skill sets as a means of reaching communities for Christ.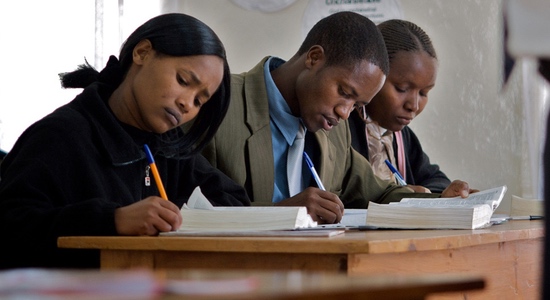 Theological Education and Discipleship
We long to see African churches communicate the gospel in all its fullness, responding to the lies on offer, and building up believers who will in turn, reach out to their communities. There is a great need to equip African church leaders, preachers, and evangelists so that they can serve their churches well and be a part of reaching the unreached through Biblical teaching and Christlike discipleship.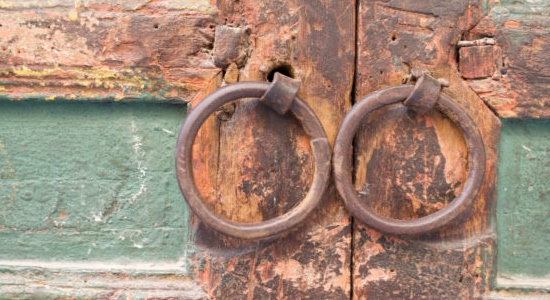 Creative Access / Business as Mission
God is opening incredible doors for Christian men and women to live and work in nations closed to traditional mission outreach but open to entrepreneurs who can add value to their communities as business people. Business As Mission provides a wonderful opportunity for workers to live intentional Christian lives as they conduct business and build relationships in the communities where they serve.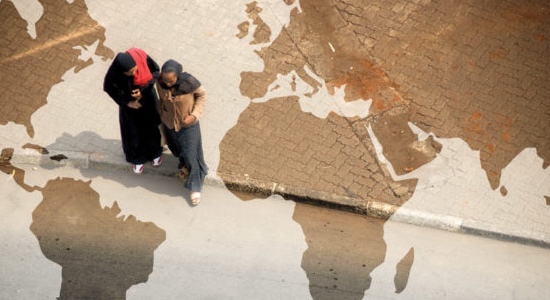 Diaspora Ministry
Reaching Africa's hardest-to-reach people groups does not always mean a move to Africa. Today, millions of Africans live outside of Africa, in North America, Europe, and around the globe – the African diaspora. AIM's Diaspora Outreach Teams serve in strategic communities where significant populations of ethnic Africans live, sharing the hope of Christ in word and deed. Because many of these Africans come from countries that are closed to the gospel, diaspora ministry provides an open door to serve among some of Africa's remaining unreached peoples.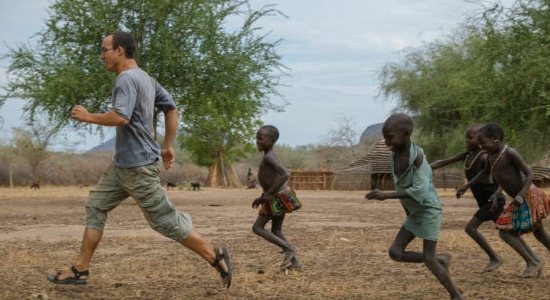 Youth Ministry
Research has shown that around the world, 80% of Christians trusted Christ between the ages of 4 and 14 – a demographic that has come to be known as the "4/14 Window." On a continent where nearly half the population falls within this window, the opportunities for youth ministry are tremendous and can have a huge impact on the present and future Church. AIM has opportunities to work with Africa's children through education and a range of service and outreach programs.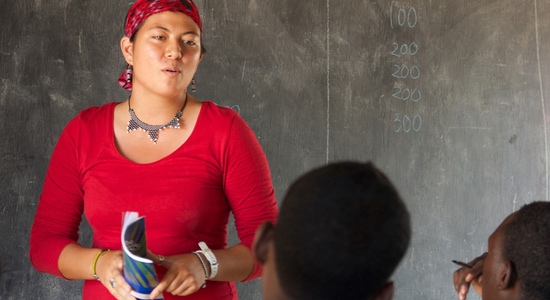 Teaching in National Schools
If you're a teacher with a heart for missions and youth, serving in a national school brings the opportunity to be a light for Jesus Christ among those who represent the future of the African continent. National schools invite AIM personnel to teach a wide range of grade levels and traditional subjects as well as religous education. Connect with us to see what opportunities we may currently have to serve through national education.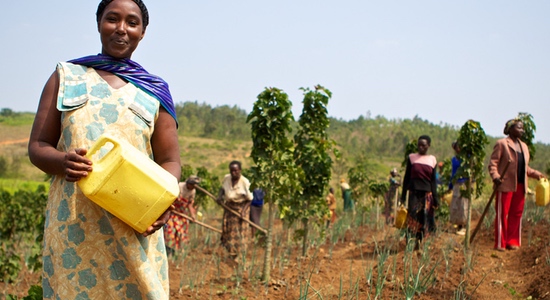 Agriculture and Community Development
Many African communities lack basic necessities like clean drinking water, a good supply of firewood, or nourishing vegetables from a healthy garden. If you have skills in Community Development or Agriculture, AIM has opportunities for you to make a difference in Jesus' name. AIM personnel work to improve communities by teaching improved farming methods, finding reliable water supplies, teaching reforestation methods, and through community health education.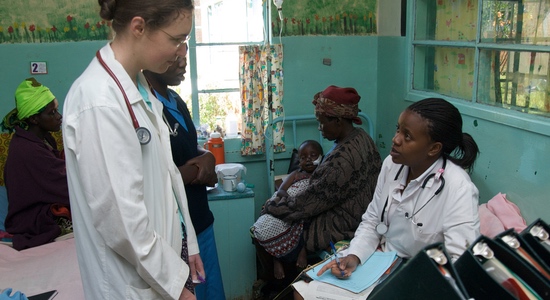 Medical Ministries
Africa Inland Mission's medical ministries take on many forms, from mobile clinics providing basic medical care in isolated communities to work in large hospitals providing complex surgeries, longer-term care, education, and prevention. In addition to meeting incredible physical needs, AIM's medical ministries play a central role in opening doors for other ministries and in developing the African church. There are opportunities to train and disciple African medical professionals and opportunities to introduce those under your care to Christ.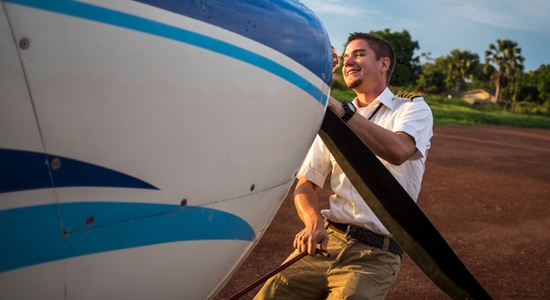 Support Services
Missions requires a team effort, and many of AIM's personnel play a vital role in our overall ministry through the support services they provide. Some are pilots, flying supplies into remote airstrips. Others make sure our computers and communication systems stay up and running. Counselors, Administrators, even Media Producers. All are crucial to the task, and much of what we do in establishing Christ-centered churches among all African peoples wouldn't be possible without our support services teammates.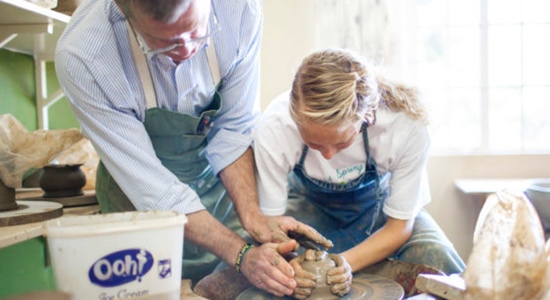 Ministry to Missionary Children
Africa Inland Mission is deeply committed to providing a broad range of quality educational options for the children of our missionary team. School teachers, dorm parents, school administrators, support staff, and team MK teachers all play an integral part in AIM's overall ministry as they invest themselves in the children of our missionaries. If God has equipped you for this unique aspect of ministry, we'd love to explore the opportunities with you.