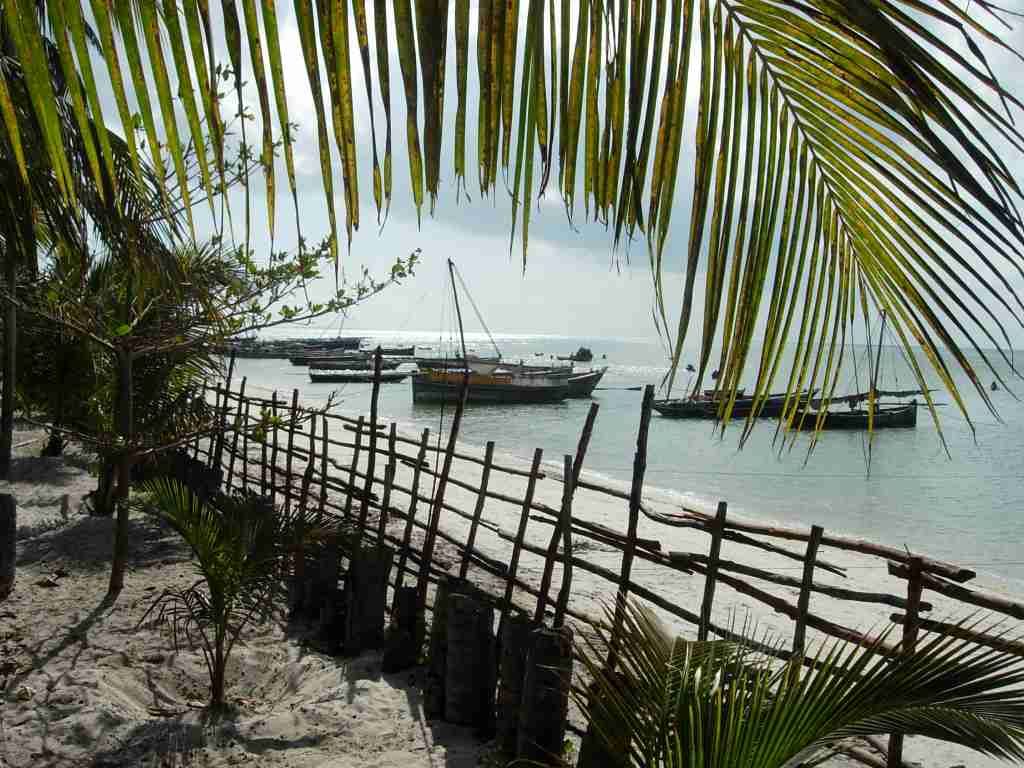 The aqua blue waters of the East African coast encircle islands that gleam like emeralds in the sun.  Crashing over coral reefs, the ocean washes upon white sand beaches that form a silver necklace dividing land from sea.
  On the mainland, a variety of coves, inlets and bays have long provided shelter for sailing dhows that connect villages, towns and cities along the Swahili coast that stretches from southern Somalia to northern Mozambique.  
It was these graceful lateen-rigged craft that for over a thousand years brought sailors, traders and slavers from Arabia and beyond to this coast.  The Swahili language formed from this mixing of mainly Arab culture with the Bantu languages of the African coast.  Arabs also brought the religion of Islam so that now wherever one goes white mosques gleam in the sun and the call to prayer sounds forth five times a day.  
For the casual visitor, the East African coast seems like the ideal holiday location.  But the geographical beauty, welcoming culture and fascinating history of the coast do not reveal the spiritual darkness in which the Swahili speaking peoples live.  Islam dominates, with its treadmill effort to please a distant and uncaring deity through keeping the "five pillars" of the faith.  Fear of the unseen world of spirits and jinn forms the backdrop for most people in the culture.  
Recently I was able to visit with a couple on the coast of East Africa.  They are learning the Swahili language and developing a strategy for sharing the gospel.  We hope that in the next few years many more outreach locations will be established, so that the over one million coastal and island people of Kenya and Tanzania who speak Swahili as a first language will have a chance to hear the gospel.  For this people group it usually helps to have something practical to offer to the community as a means of developing relationships and sharing the gospel. Examples include providing various levels of health care, teaching English, computer and other technical training, demonstrating "farming God's way," and teaching transformational development principles.  Is God calling you to "catch a dhow" and share the gospel?  
R. Marvin Smith
REO, Eastern Region