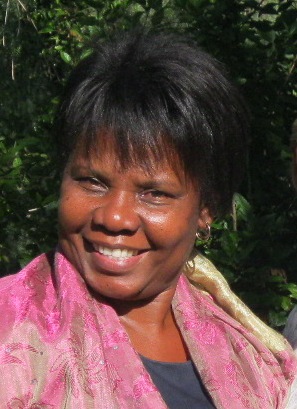 Looking ahead…. A Sakalava reaching the Sakalava through TIMO
The Sakalava is one of the largest people groups in Madagascar with their territory stretching at least from Morondava in the south until Nosy Be in the north.
History tells the story of the animosity between the Highland Merina people and the Coastal Sakalava. This is still evident, although diminished, today. The Merina are often not welcome in traditional Sakalava areas. Christianity is seen as the religion of the Highland people and therefore largely rejected by the traditional Sakalava, many whom have now become Muslim.  Although there are church denominations in
the Sakalava areas, few Sakalava attend these churches.
Rosina Ferdinand as a young high school girl became a Christian throu
gh the ministry of UGBM (Union des Groupes Bibliques de Madagascar) in  Morondava. It was during her university studies that Rosina's Mom, a  Medium inhabited by a "Sakalava king's spirit", came to know Christ as Lord and Savior. This is another amazing testimony of the power of God and his ability to transform lives. After qualifying with a Masters degree in Linguistics God called Rosina to be in full time ministry with UGBM. She has been fulfilling this task for the past 28 years!  Now she is working in partnership with AIM to accomplish what has been her desire for many years; to reach her own people with the Gospel. She will lead a TIMO team in the village of Ambatozavavy (place of the female stone) on her native Island Nosy Be.  There is a sacred stone in the village at which many Sakalava rituals are performed. Pray that God will break the bondages of darkness over the lives of the people of Ambatozavavy and bring light!