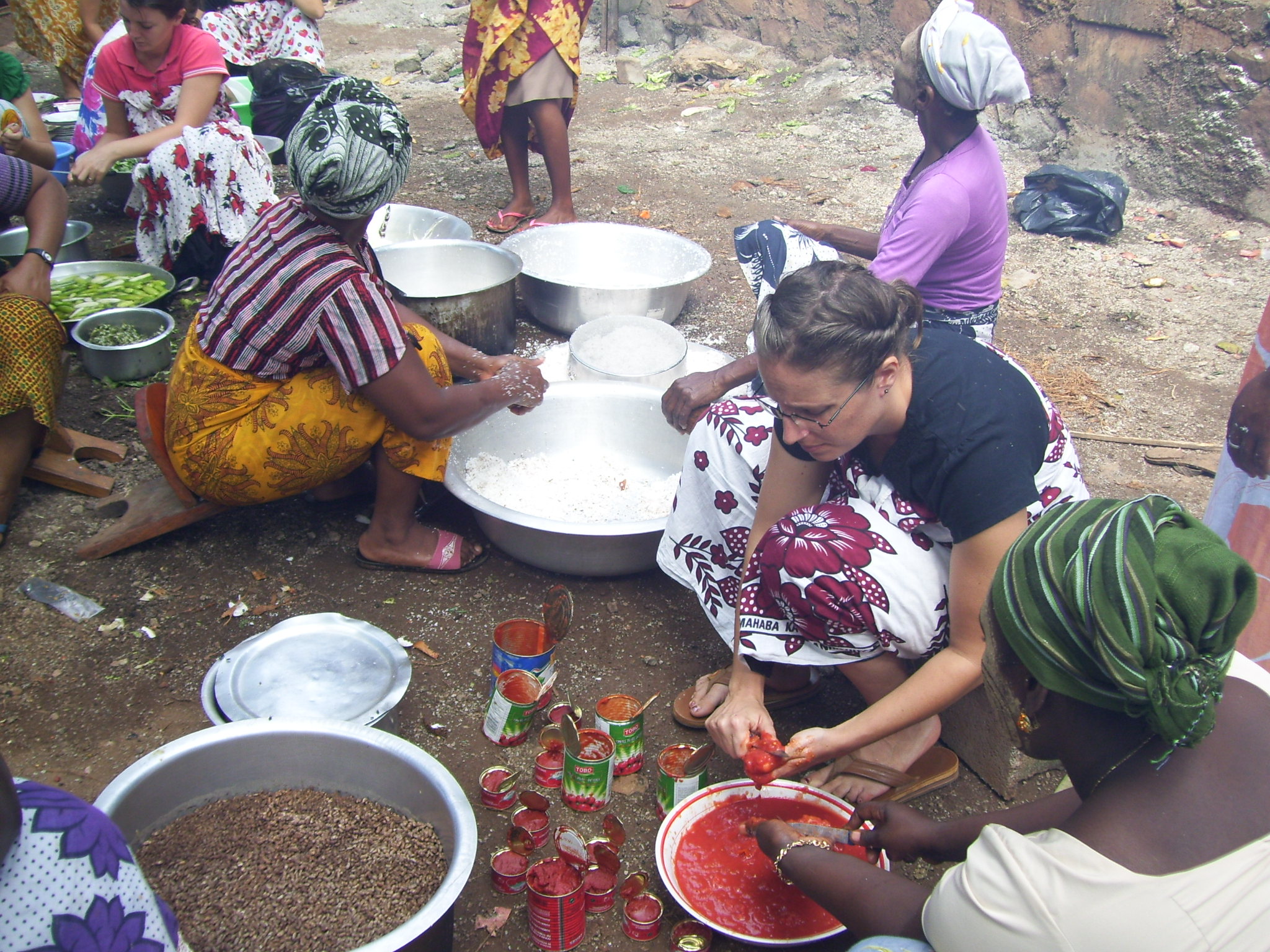 "May the nations be glad and sing for joy, for you rule the peoples justly and guide the nations of the earth."  Psalm 67:4
Meet Marcia. I went to visit her yesterday and we spoke of a mutual friend who is not yet married. We agreed that it would be wonderful if she found a young man that has a good heart, who loves God and who treats her with respect.
I asked Marcia if these characteristics describe her husband.
"Yes, he does not beat me or the children." was the response. "But there are times when he is angry because the children do not obey him. He is allowed to be angry during those times." she said. We then discussed whether our anger is like God's, that sin angers God, and how we are all subject to his wrath. I explained then that it is only Jesus, the shedding of his blood, his body given for our sins that can appease God's anger and make us clean. I explained that even praying and fasting (it is Ramadan right now) cannot make us right with God. I said that people who believe in Jesus WILL go to heaven.
She listened; she smiled and said that I believe differently from her. Will you pray for Marcia, a friend that I have had since first coming to the island in 2002 that she will respond to the gospel. Pray that I would be faithful to represent Jesus to her through word and deed.
A few days ago I visited Marcia's sister who is our adopted Mama. She shared with me that her estranged siblings have been coming one at a time to ask for forgiveness for rejecting her for the past couple of years. First it was her youngest brother whom she raised as her own child since the second day of his life. Then one of the middle sisters who lives just ten minutes from her asked for forgiveness. Then last week her closest sister, and one of her best friends, who had originally instigated the family argument, came, saying that she had made a mistake, that her heart had been evil and that she wanted forgiveness. PRAISE GOD. Mama came to our house for a BBQ recently along with two local believers. We worked through Hebrews 9:27-28 in the local language talking of Jesus being our one time sacrifice for the sins of all people. Pray for Mama that the Holy Spirit will break down the barriers that have always prevented her from accepting Jesus.
Tom & Shelley in the Indian Ocean Islands.