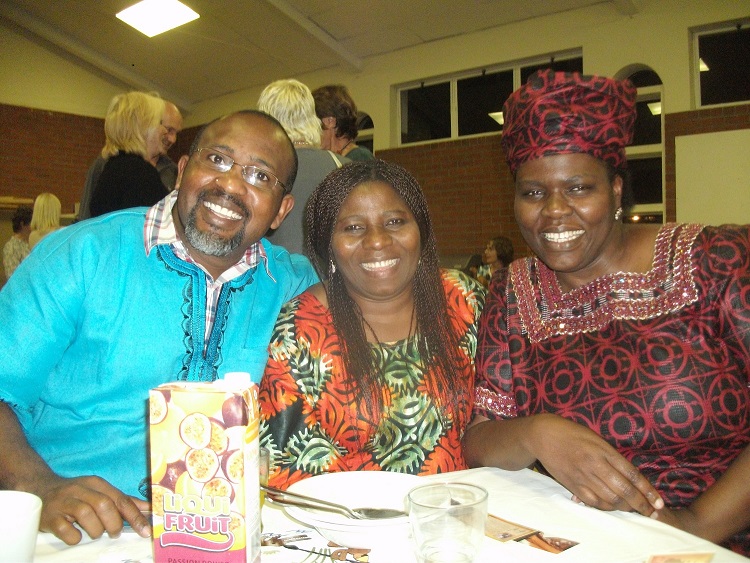 Jacob Igba starts at part-time Mobilizer in the AIM South Africa office as from 1 July 2015.
Jacob grew up with his mom as a devoted Catholic and his father a devoted traditionalist in the context of a small Islamic village in the north of Nigeria.  For the first few years of school he learnt to recite the Koran.  His first exposure to Christianity was through a movie 'Burning Hell'.  This made a big impression on him and he rushed to the front in response to the alter call.  His mother had also made a big impression on him by often telling him how she had prayed for a son (after two daughters her marriage was in jeopardy unless she produced a son) and she felt God had answered her prayers like Hannah.  Jacob is close to him mom and he felt that he should become a Reverend Father.  His mother made arrangements for him to enter a minor seminary (high school prep for going into the ministry).  However, when his father came home, he put a stop to this.
In 1992, Jacob remembers a distinctive encounter of asking for God's mercy.  He was studying civil law at the University of Jos at the time, and he quit studies to serve the Lord.  He was looking to make sense of what was happening in his life.  In 1993 he got involved in interdenominational fellowship group and was discipled and understood what it meant to be committed to the Lord.  He then went to study at Ahmadu Bello University (ABU) in Zaria, the premier university in northern Nigeria where he completed his diploma in civil law in 1997.  During this time he was very involved with Fellowship of Christian Students (FCS) as part of a ministry team on campus and was involved in high school ministry as well.  A good friend made sure he had the notes he needed to do his studies as ministering in schools and studying was a big job.  He got married and was then involved in ministry at different levels without having any formal training (though he had taken advantage of whatever short courses he could, wherever they were offered).  He saw the need for further training when he connected with church leaders.  He was involved in ministry with Nigeria Africa Services (known as Open Doors in other countries); Life Challenge outreach to M$lims, more as a facilitator for courses.  He felt the need for further theological training and came to Bible Institute in Cape Town to do his B.Th & L.Th. then did his Honours at G.W.C. and then his Masters at North West University.  He is now doing his Ph.D. through North West University – he hopes to complete that by the end of next year.