The AIM African Mobilisation Hub has been established to focus on AIMs 2020 vision of mobilising 400 African Mission Partners to engage the unreached.
How does the Hub operate?
The Hub is a virtual entity that works throughout Africa. Comprised of part time team made up of AIM personnel, with various responsibilities and tasks.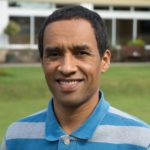 Peter Oyugi
African Mobilization Director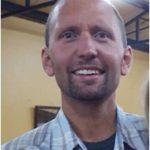 Joel Wildasin
The Hub does not provide a traditional approach to mobilizing, rather it uses networks and partnering to facilitate the mobilisation of African Mission Partners.
The Hub is activity working to engage and work alongside potential African Mission Partners at any and all of the follow levels:
The Hub interacts, impacts and learns from, various different entities. Including the local church, training institutions, mission agencies, all denominations, para-church, individuals and the diaspora; working with them to mobilise African Mission Partners around the continent.
To do this the Hub is focusing on these areas: