SPORT IN THE DESERT
Ben Wirth – Korr, North Kenya
AIM short-termer on GO Program
Team ministries bring together small to medium-size teams with a particular focus. Short-Term opportunities can run for as little as one month and as long as a year. If you have a Great Commission heart and are eager to learn more about your place in missions, joining a short-term team is a great place to start.
Read on to hear about Aussie short-termer Ben, as he prepares to fly from New South Wales to the desert location Korr in North Kenya.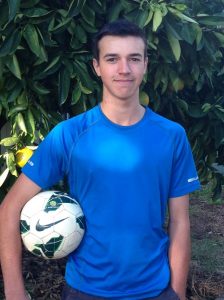 About me:
My name is Ben Wirth, I'm 18 years old, currently working as a farm hand after finishing year 12 last year. I go to Curlewis church with my family and enjoy youth leading at the Gunnedah Anglican church.
I've been a Christian for a few years now and God has been strengthening my faith and my passion for serving him. I was unsure what I wanted to do after school finished, but towards the end of last year I decided to go and see what being a missionary is all about. The idea of seeing what God is doing in another very different part of the world has interested me and I'm hoping to gain a better perspective on the world by going over there. I've always very much enjoyed fellowship with other Christians and I'm looking forward to meeting my African brothers and sisters in Christ. I'm also really excited that the church is really excited, I hear, to have our help in their church programs, discipling youth and playing sport. Sounds like the perfect combo and lots of fun!
Its getting close to my departure date, so I'm beginning to get things together to pack, finishing some reading and working on getting support for the ministry.
Progress so far:
This year I've slowly been working away at planning this mission trip that is facilitated by Africa Inland Mission (AIM) www.aimint.org/au
I've been getting to know Len Lesleighter, the director of AIM's Australian branch, as we went through the application process together and talked and planned about the ministry I would be involved in. This has included learning lots about Africa and the African church and people.
What I'm doing:
The main part of my trip will involve staying in a village called Korr with my team member, Radoslav. We will be the desert sports team, working with the church to reach youth with the gospel. We will be trying to build relationships with young people and disciple them, helping them deepen their relationship with Jesus. This may be happening through small groups, bible studies or one-on-one visits, with some soccer on the side!
We hope to support the church's desire to model discipleship as they live in the community so that others, including youth, develop a heart for ministering and sharing the gospel with those who are still unreached in their region and beyond.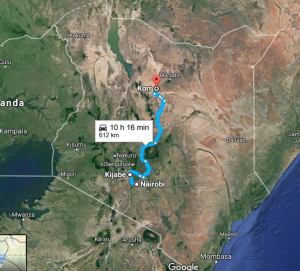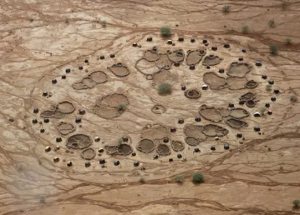 In preparation for this, my first two weeks in Kenya will be spent training at Moffat Bible College, Kijabe. The GO training program is facilitating a bunch of young people (including me) to do outreach in Africa.  The vision of GO is – "Facilitated by experienced missionaries and national leaders, GO is a two month discipleship and mission training program that seeks to develop Christ-like character and instil basic skills for outreach among unreached people groups."
Ways to be involved:
Knowing that we are completely reliant on God's strength, I think prayer is most important for the ministry and us short-termers. I ask for him to be with Rado and I (the desert sports team) and help us during this time.
I would appreciate prayer for the following as I prepare for leaving (leave on 24th June) :
To be putting God first in my life, abiding in him, allowing him to grow and prepare me spiritually and physically to serve him in Kenya
That my faith in Jesus would be growing and with it, my desire to share the good news and to show love to the Rendille people
I would appreciate prayer for the following for my time over there (25th June- 20th September) :
Safety in travel
Good health
Wisdom to make right decisions
A heart of compassion for suffering people
Opportunities to show the love of Christ in word and deed
Opportunities to build relationships
Thank you for your prayers in supporting the growth of God's kingdom in Africa.
Thank you,
Ben