Africa Inland Mission short-termer Ben Wirth from Gunnedah in New South Wales, has been trained in the AIM Short Term Go Program and sent to practice his training in Korr, North Kenya as part of a Deserts Sports team. Ben tells some of his story…
My time in Korr
Getting to know the youth more and being able to encourage each other in our walks with Jesus has been a privilege. As well as being able to pray together and read the bible together. I'm learning the need to be bold in talking about Jesus with them and how hard it really is to faithfully disciple someone and speak God's word to them. It must be written on our hearts and we need to know it well.
I've had the opportunity to hear two young guys stories. They're both from poor families and have had a pretty rough time. But, with the little that they have, they trust God to "propser them and not harm them, to give them hope and a future" (Jeremiah 29:11) and they see God, providing for them and their families. One of them, Losotu, who I get to talk to sometimes. He loves to encourage others with his story.
He will pull me aside and talk to me about these things and it's really encouraging to see him so much desiring others to live for Jesus. He loves to encourage others to "put their minds on things above and not on earthly things." Because he knows that our hearts belong with God.
The bible studies I've had with a group of guys has been a good learning experience for me and I hope, a help to them. We talk about the things we've thanked God for over the past week and also the challenges we've been having. Then we discuss a bible passage together and pray.
Spending our time in Korr has been a bit difficult because I have a tendency to worry about being ineffective and sometimes I found myself having no idea what to do and feeling a bit hopeless… I continue to pray for this and ask God to help me find direction in my life.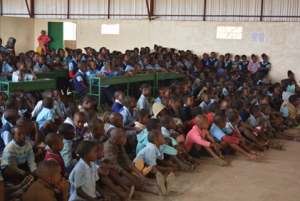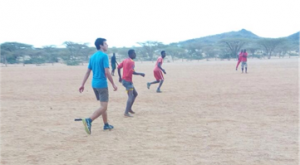 Get involved in sports at Tirrim Primary and Secondary schools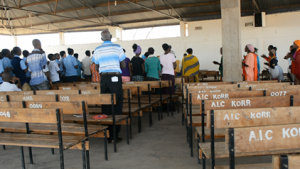 The local church - worship in many different languages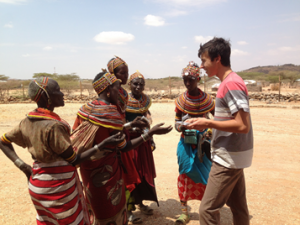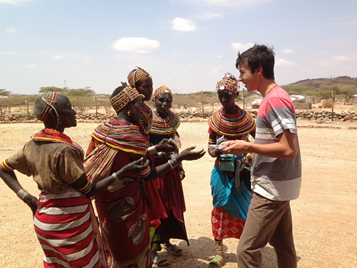 Talking with some Rendille women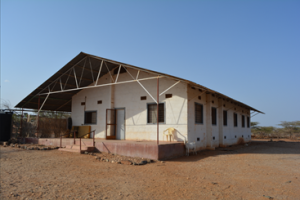 The Guesthouse


Playing soccer in our yard
Prayer
– Praise God for good health and safety!
– Pray that Rado and I would continue growing in Christ as we have this amazing experience. Pray that we would be loving each other and learning from each other.
– Pray that I would continue to love God, even when I don't feel like it
– Keep praying for courage and a desire to share the good news with the many who are still lost in this village. Especially for our endeavours in this holiday time and for relationships with the youth (David estimates about 5-8% are Christians in Korr)
Thank you so much for all your prayers and partnering with me in this ministry. I can assure you, God has been growing me and teaching me and I really hope to be a good witness to these young guys!
In Christ,
Ben
Want to find out more?
If your interested in joining the Go Program or take part in Sports in the Desert next year then get in touch: personnel.au@aimint.org
AIM run several short-term team and individual placements across Africa, read about our short-term opportunities below…