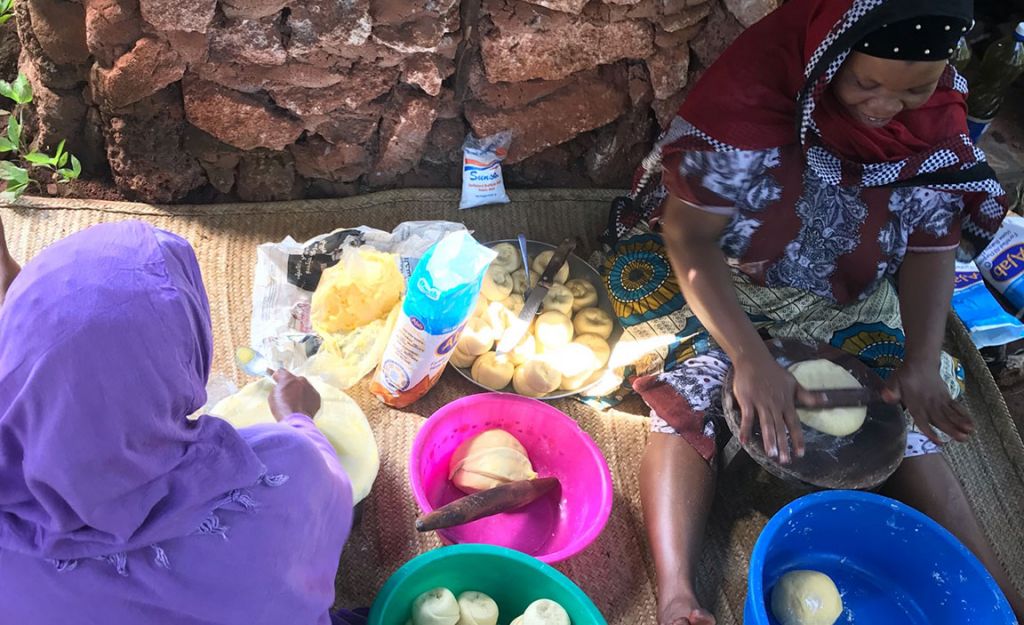 "The Old Testament truly comes alive in our context."
Sam has been serving among the Digo since 2015. For her, this often looks like house visits, spending time with mamas, drinking chai with the locals, holding their babies, and taking part in the various aspects of village life. Her desire is to see her Digo friends come to know the Lord and experience the freedom that is in Christ. Here is one of the stories she shared of life among the Digo —
Ellie and I probably spend the most time with our neighbour, R. She's a 30-something single with a whole lot of sass and hilarity, so naturally, we were drawn to her right from the beginning. She's our bestie!

She contracted spinal tuberculosis in secondary school and eventually was unable to walk at all. Today, she uses a metal-framed walker to get around, always hopeful that  "God would allow me to walk one day."

Ellie and I recently shared the story of Mephibosheth and David with her, explaining that David's heart is like God's heart in this story. He longs to honour us— crippled, dirty, and broken— and restore us to a place of honour. He invites us to come, sit, and eat at his table!

We explained that the sacrifice of Jesus takes away our shame and restores that honour for us. We have now been invited to dine with God! We ended the conversation letting her know that Jesus is inviting her— yes, even her— to eat at that table.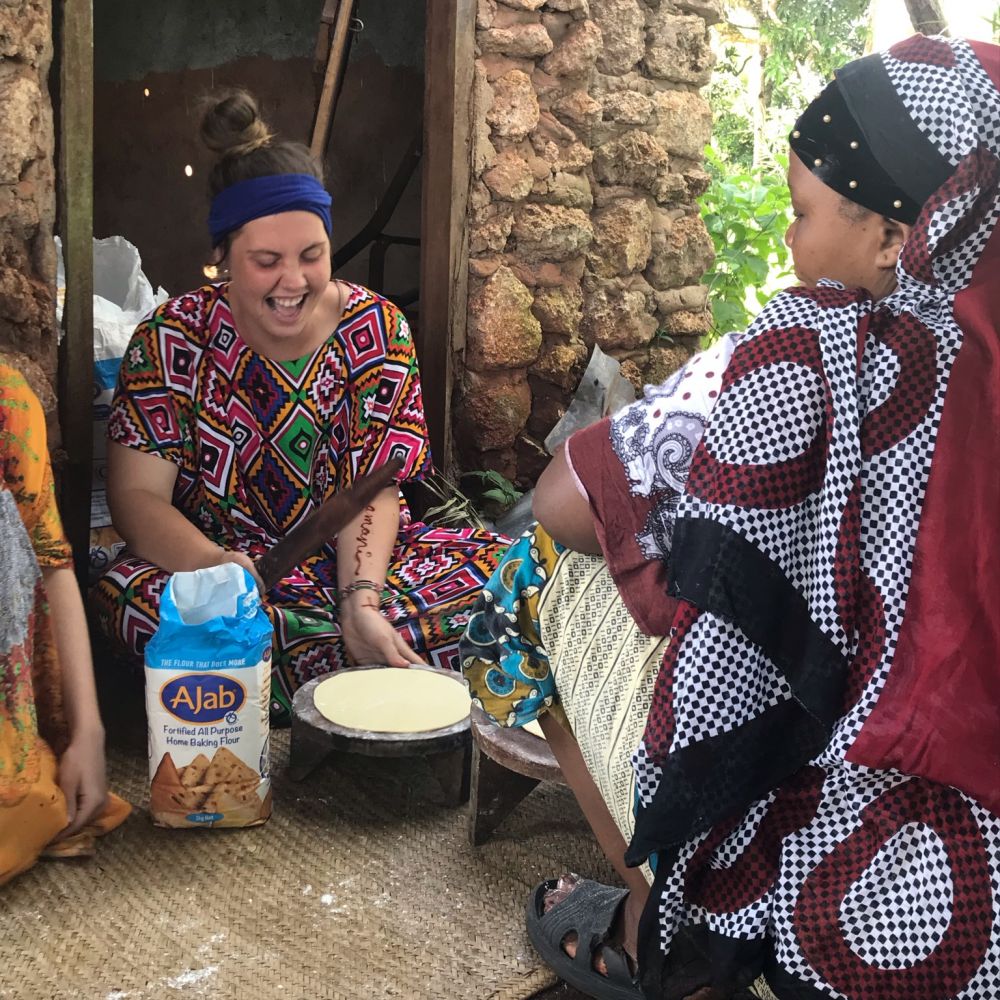 Story by Samantha
Samantha has been part of a ministry outreach team among the Digo people of coastal Kenya since 2015. Since arriving, she and the team have been studying language and culture, as well as establishing relationships within the community in hopes of being able to speak Jesus' Good News to the heartfelt needs of the Digo. 
"Now to him who is able to do far more abundantly than all that we ask or think, according to the power at work within us, to him be glory in the church and in Christ Jesus throughout all generations, forever and ever. Amen." Ephesians 3:20-21
Interested in inviting Africans to sit at the King's Table?  Explore your part at our Serve page or sign up for our Explore More email series to learn more.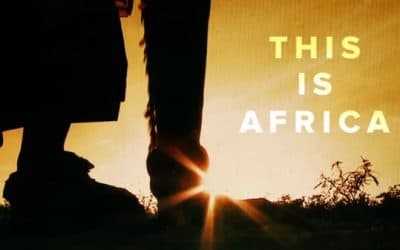 Africa Inland Mission's vision to see Christ-centered churches among all African peoples.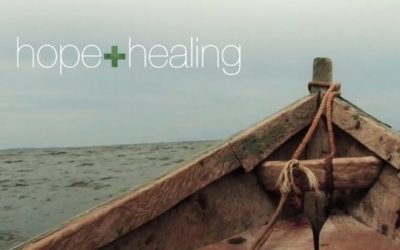 Impacting the kingdom of God through AIM Health Ministries.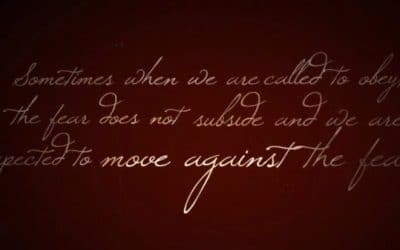 A moving journey into central Africa, and a call to re-engage some of Africa's hardest to reach countries.