Africa is home to over 1000 people groups who have yet to hear the Good News of Jesus Christ. Our priority as a mission is to reach Africa's unreached and to one day see Christ-centered churches established and thriving across the continent. It's an enormous task and one that can only be accomplished through prayer. Pray with us that God's Kingdom will come and that His will would be done in Africa.
The Intercessor's Guide
Daily prayer requests relating to our Canadian personnel and their ministries. To ensure up-to-date requests, a new guide is produced and emailed to subscribers each month.
To receive a paper copy by mail, send an email requesting the Intercessor's Guide to enquiries.ca@aimint.org.
PrayAfrica
Join a movement of prayer
PrayAfrica.org is a ministry website of Africa Inland Mission dedicated to helping believers from around the world to pray for Africa's unreached peoples. Two thousand years ago, Jesus called on His followers to "ask the Lord of the harvest to send forth workers…" As a mission agency dedicated to making Christ known among Africa's unreached, prayer is at the very heart of what we do. We invite you to join us in this vital work: to join us in asking the Lord of the Harvest.
We've provided detailed profiles on Africa Inland Mission's priority people groups. We encourage you to learn more about these groups and to pray for one or more of them on a regular basis. You can subscribe to receive email updates for any people group on the site, and we've provided a number of downloadable resources to help as you pray.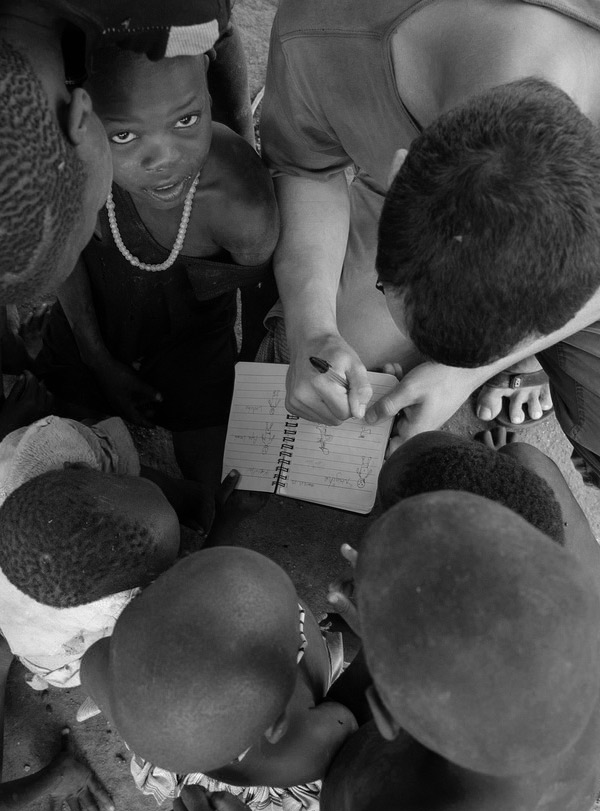 Serving as a Prayer Partner
It is profound and it is simple. And it is filled with faith. Words spoken, whispered, or simply thought, directed toward our unseen and sovereign God – who invites us to this very act – the act of prayer. "Call to me and I will answer you…" (Jeremiah 33:3)
Prayer is a central part of Africa Inland Mission's work, and we are privileged to join with believers around the globe in praying for God to establish His church among all Africa's peoples.
We invite you to join with us in prayer and to uphold our workers as they share the Good News in hard places; to uphold Africa's remaining unreached people groups; to uphold AIM's existing work and new initiatives; and to uphold the challenges, obstacles, and opportunities that arise along the way.
And if there's ever any way we can pray for you, drop us a note and let us know. We'd be honored to do so.