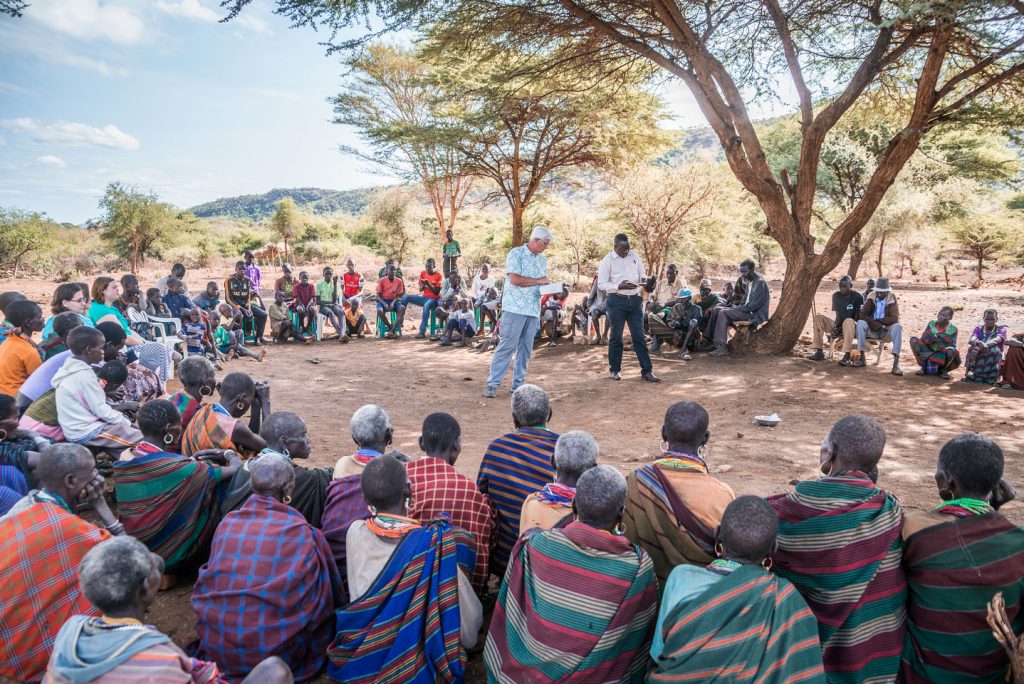 An AIM Outreach team leader gets a front row seat to God's transforming power.
Nakapiliman is a slum area on the outskirts of Moroto town, Uganda, where my wife Ingrid and I lead an Africa Inland Mission outreach team among the Karimojong people.
Life is hard in Nakapiliman. You can see people struggling and suffering there day in and day out. Many suffer because of their own choices.  Alcohol is a god. People make a local brew, "beer," out of sorghum and this is what they "nourish" themselves with.
They could grind it and make porridge, but making it into an alcohol serves a larger purpose. They don't live with hope. They live with despair and a sense of fatalism.
They see no future.
They see only the repetition of one painful day after another. This "beer" gives them some nutrition, but the alcohol in it numbs their pain; their physical pain and their emotional pain. The problem with numbing the pain is that when the anesthesia of choice wears off, the pain is still there. The problem has never been dealt with. Poverty is both in the heart as well as physical.
This brings us to a young man named Mark. He's a young artist, actually a very talented one whose clay sculptures are very very good. He lives in Nakapiliman. His life used to reflect a poverty of spirit and the same hopelessness that so much characterizes most in Nakapiliman, but no more.
I am ashamed to say that I used to avoid Mark. He was an aggressive salesman who kept trying to sell his pieces of art. I bought a few, but he would only take the money and use it for alcohol.
He wanted a Bible and we provided one for him. I tried to "witness" to him, but he paid no attention. I was so busy doing other "ministry" that I was not taking the time to really care about his life and share life with him.
I would try to be cordial with him, but I can only buy so many pieces of the same thing. My lack of response to his efforts did not slow him down. Mark continued to be persistent. He was always coming by and looking to sell me something or wanted me to support him in something.
I think, like the persistent woman and the judge, he wore me down.
I always knew that Mark had a tender side, but I also chose not see it. Instead I chose to see a pushy man who struggled with alcohol. I am so grateful the Lord does not see me the same way, yet I was not willing to look at him with my Lord's eyes. This is what happens when one is about doing things for the Lord rather than just being a servant of the Lord, led by Him.
I finally agreed to help Mark with a simple structure that would allow him to do his clay works out from under the hot sun or the rain. At Ingrid's encouragement I also asked him if he wanted to do a Bible study.
To my surprise he said yes.
So we began a Bible study, digging into the book of John. Also to my surprise, others began joining.
At first it was just one other young man, Daniel. Then a man named Paul, then others. Nita, one of our team members, was meeting with a couple of women in Nakapilimen, but when her leg was injured, they began meeting with us as well. A local pastor who began a church in one of the other slums also joins us from time to time along with a few members of his congregation. As time has gone by others who just used to listen to us from a distance have also joined.
So what has God's word done? The transformations are simply remarkable. As we meet we simply talk about the truths of what scripture is teaching. No sugar coating. Mark has become a joy to be around. Not only has he changed, but so have I.
I see him more and more as the Lord sees him. As we study the Word I can visibly see the Holy Spirit impacting him as well as the others. Mark is convicted of many of his old behaviors. He was asking for some money and I had given him a little. He went to one of the other team members and asked them. They told him no.
Following one of studies, the Holy Spirit so convicted him, he went to this team member (a female), knelt down, told her he had lied to her and that I had already given him what he needed, and then asked for her forgiveness. For the culture here, this is huge. Men don't ask women for forgiveness and they especially don't kneel to them. This is totally counter cultural.
We get a first row seat in Nakapilimen and are allowed to watch as the Holy Spirit transforms lives. I have the privilege of spending time with other brothers and sisters as He transforms each of our lives. So while the surrounding of these people have not changed, their hearts have. As their hearts have changed, so have the ways they interact with their surroundings.
Since Mark is no longer a drunkard his physical appearance has changed. He looks healthy. I encouraged him to start a small garden next to where he lives and helped him with it. He now grows some basic greens for him and his family to eat. But it wasn't just me encouraging him, it was the Holy Spirit encouraging him.
Not only did he start a garden for greens, but he began planting flowers as well! This is simply not done in this culture. When you walk into the area that Mark lives you are greeted by beauty, not starkness. The beauty is not only in physical appearance, but more importantly in the faces of many who used to have darkness in their eyes.
The presence of Christ in their lives has changed them and the way they live.
There is hope, not just in tomorrow but in their value to their Creator.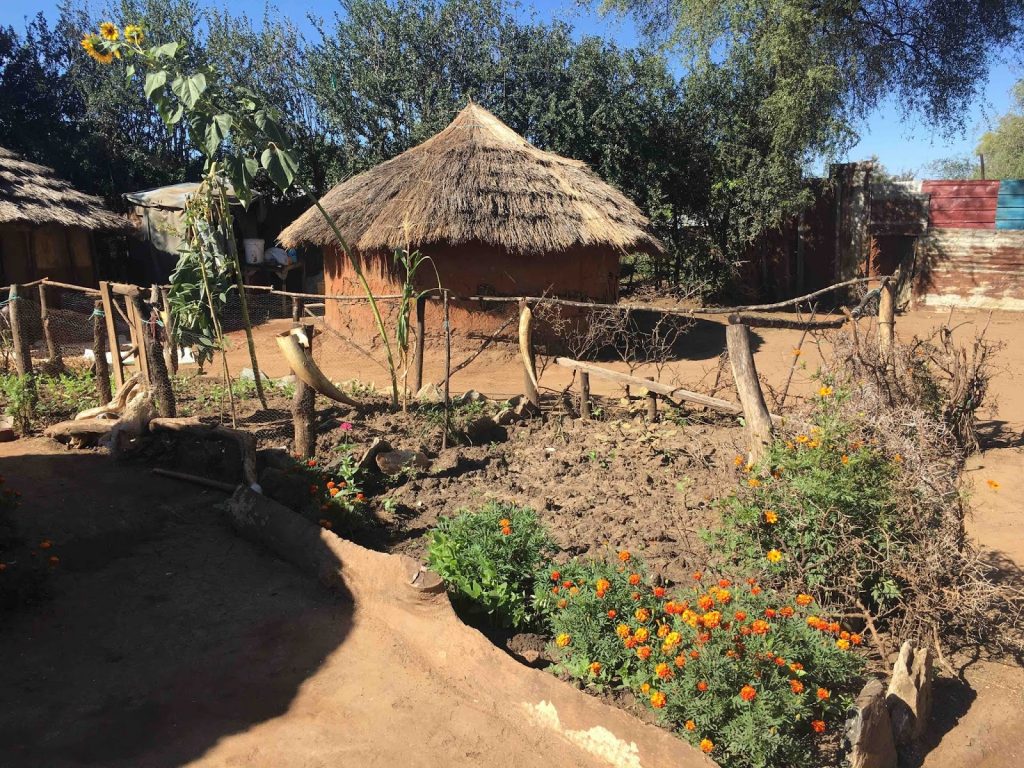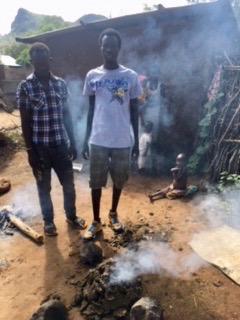 God at work
Lyle encouraged Mark to begin a garden to nourish himself and his family. "Not only did he start a garden for greens," writes Lyle, "but he began planting flowers as well! This is simply not done in this culture. When you walk into the area that Mark lives you are greeted by beauty, not starkness."
Mark is the man standing at right in photo.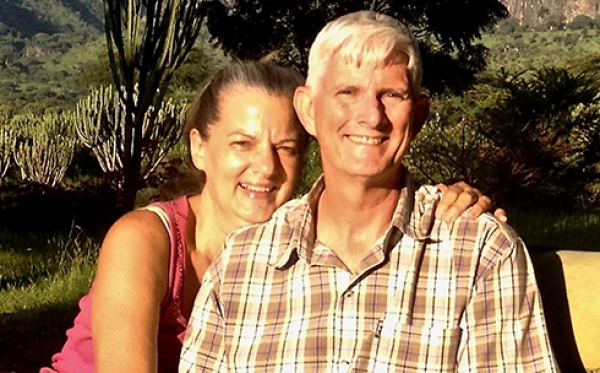 Story by Lyle Lathrop
Lyle and Ingrid have been serving among the Karimojong, an unreached people group in northeast Uganda, since November 2013. They are based in Moroto Town and lead an Africa Inland Mission outreach team in Uganda's Moroto District.
Their heart and the heart of the team is to bring the truth of Christ's salvation to the Karimojong, followed by discipleship. Through building relationship with individuals, both inside and outside of the churches, the Lord has opened doors to preach, do Bible studies, and to the few who have received Christ's salvation, be involved in discipleship. It is so exciting to see lives transformed as the Truth is made known and people turn to a genuine relationship with the Lord and choose to serve Him.
Can't even pronounce Nakapiliman? Maybe you'd love to be part of a team that actually interacts with them!  Check out the opportunities for service on our Serve page – or sign up for our Explore More email series to learn more.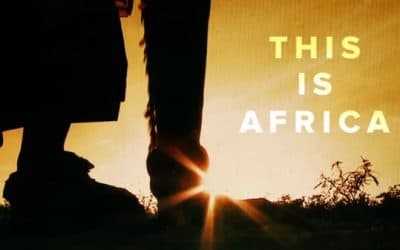 Africa Inland Mission's vision to see Christ-centered churches among all African peoples.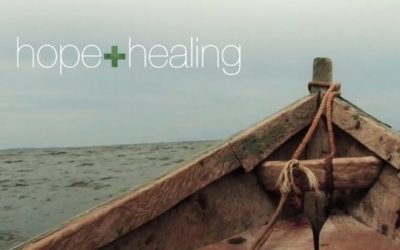 Impacting the kingdom of God through AIM Health Ministries.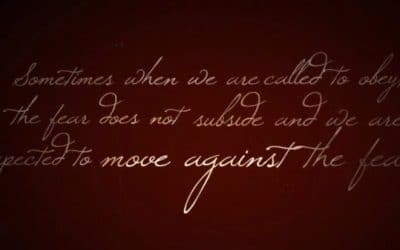 A moving journey into central Africa, and a call to re-engage some of Africa's hardest to reach countries.