AIM Canada 🇨🇦
News Blog and Announcements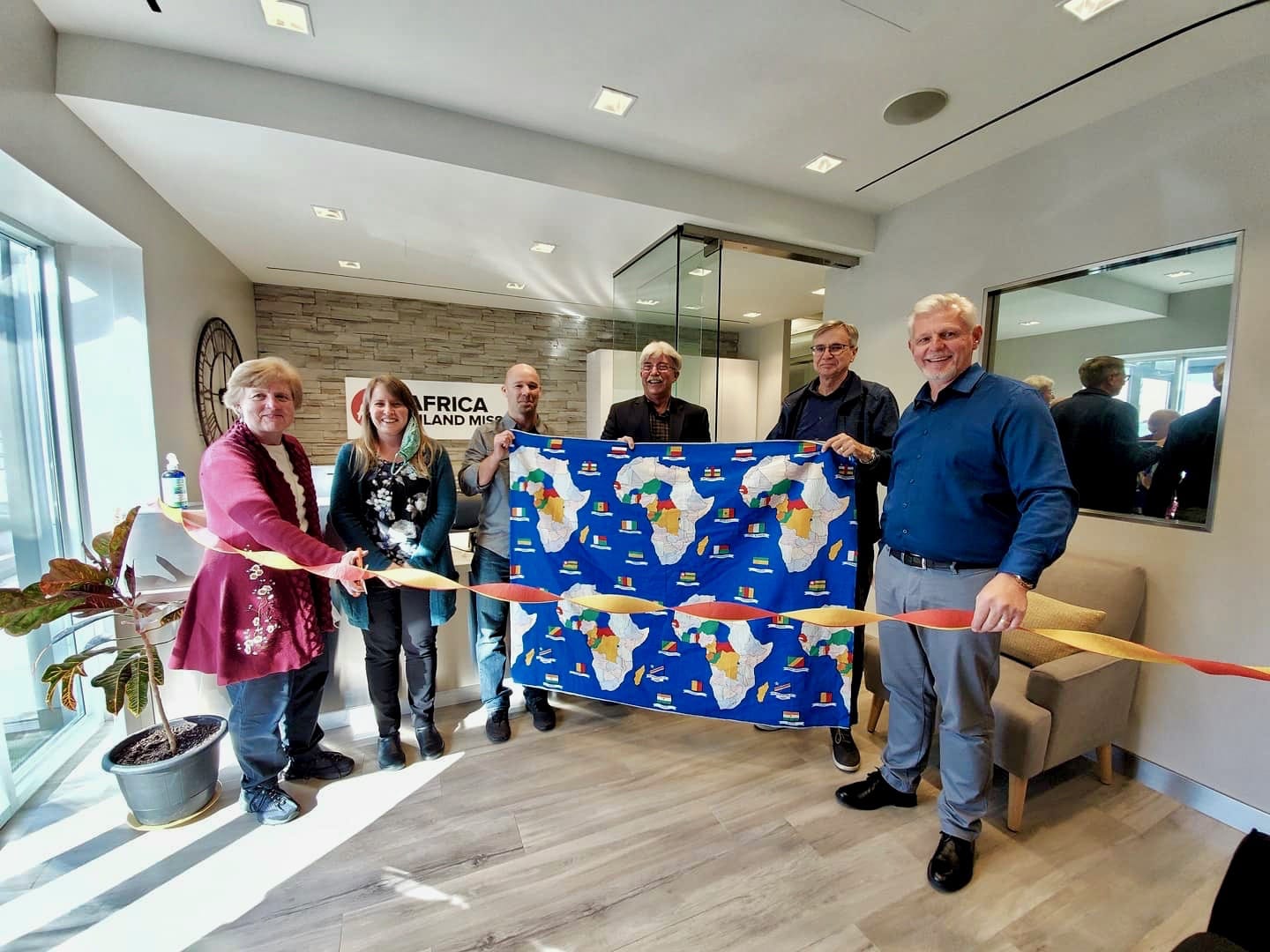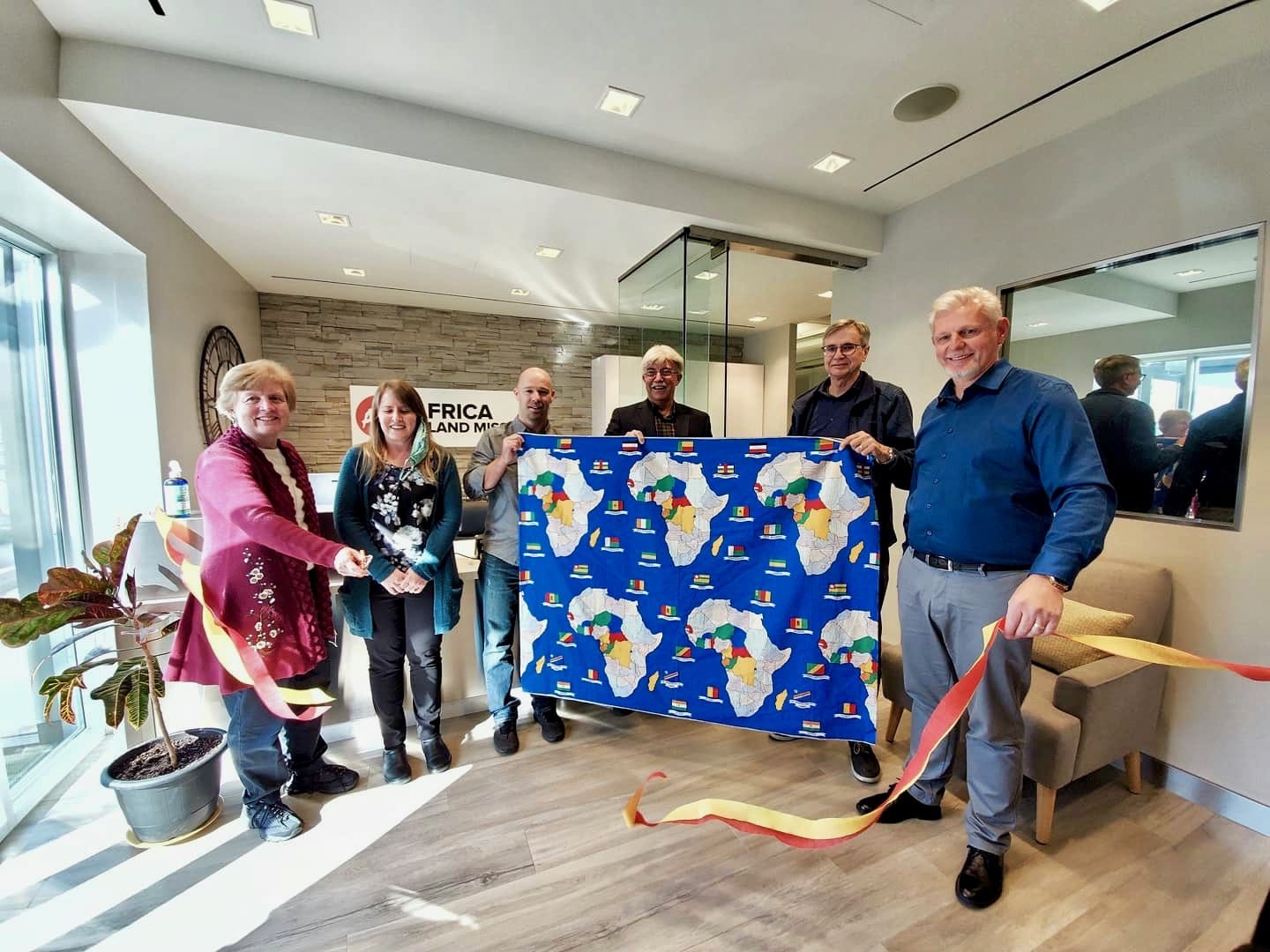 Official Opening of AIM Canada's New Home!
October 17 2020
On Saturday, October 17th, the new AIM Canada Office at 25 Faulkland Rd, Scarborough, ON was dedicated to the Lord's purposes by several people from the Canadian Home Council as well as some of the office staff. Pastor Chris Maclure, vice-chair of the Home Council and former missionary to Africa, was able to direct the occasion and AIM's International Director was able to speak via Zoom. Former AIM Director John Brown, current AIM Director Dan Baetz, and current Personnel Chaplain Monte Strong talked about the past blessings of the old office, the amazing story of God's leading to the new office, and the ways in which this new office will be a blessing for years to come, respectively. Council Chair-person Robin Goudie led a prayer of dedication. Though attendance was necessarily low because of Covid, many were also able to join by Zoom and the fellowship was truly lovely and the Lord was glorified.
In the picture of the ribbon cutting ceremony: (L to R) council members Robin Goudie, Karen Barker, Chris Maclure, former director and current MAC Director John Brown, council member Paul Frew, and current AIM Canada Director, Dan Baetz.