AIM Canada 🇨🇦
News Blog and Announcements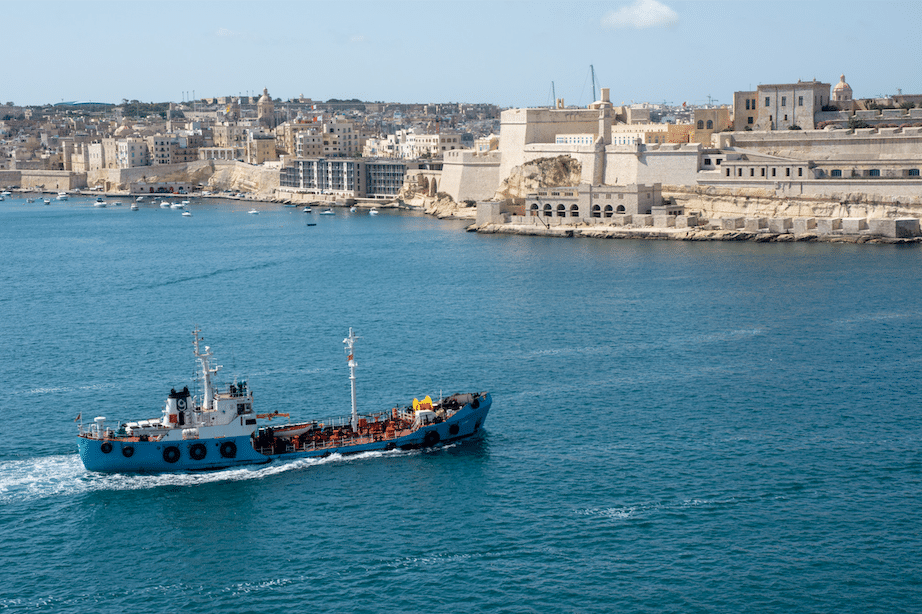 A
seven
day
virtual
missions trip
to
Malta!
As experienced by an actual AIM missionary.  Join Dawn on her seven days of discovery in this virtual journey to Malta….

Today I embarked on a completely new adventure I'd never dreamed would even exist! A virtual mission trip! What is that, you may ask? Well you can find out along with me! I found out about it through Africa Inland Mission, who is collaborating with an organization called E3 Partners. If you're interested in participating on your own, with a friend or your family there are more trips up and coming! Click here for more information!)
Today about 70 of us gathered via zoom from all around the globe for a 1.5 hour learning session. For our small breakout sessions I was assigned a small group of four, all of whom were new to virtual missions trips and from all walks of life (PHd student, retiree, and a missionary in Belgium)! We processed our learning material together and prayed together before signing off for the session. 
After an orientation, we watched a few videos about Diaspora work being done around the globe (what is Diaspora?! AIM has some great stories, video and explanations here.)  Basically Diaspora ministry focuses on a specific population coming in to a country, typically as migrants or refugees. AIM specifically reaches out to those who are traveling from a variety of countries in Africa.
Today was quite full and we got right down to some learning tools intended to help us this week for the trip but also that we can apply to our home communities. I believe we will hear more about Belgium & Malta tomorrow!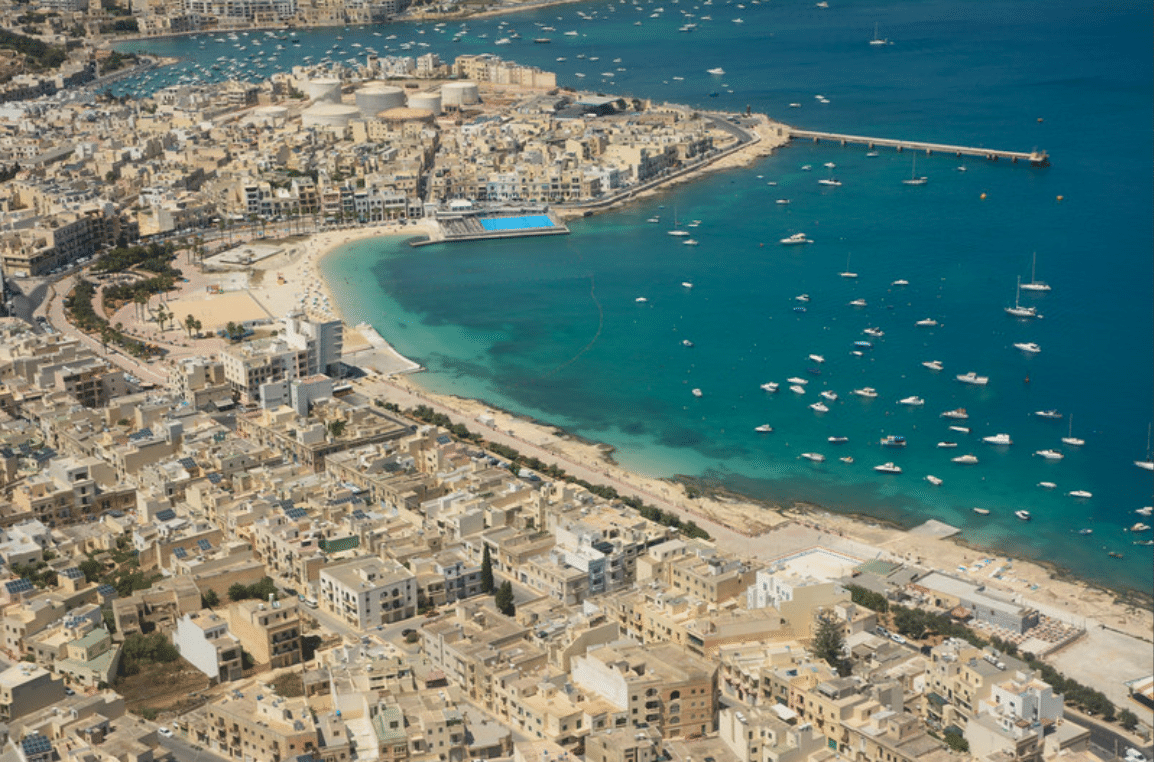 Here are a few tools I'm learning about!
The Father's Heart: This is a simple way to explain to others the Father's Heart for humanity based on the Lord's prayer. It is a great conversation starter on God's desire to be worshipped, for His will to be done and his Kingdom to come. Part of the model also focuses on the percentage of people who know Christ where we live (not good at estimating? Me neither! Joshua Project (https://joshuaproject.net/) and Operation World (https://www.operationworld.org/) have estimates for numbers of believers in YOUR area of the globe). Likely this percentage isn't 100%. We don't have to be career missionaries to get a start on changing these percentages! This model challenges you to start with two things that can be done anywhere, anytime COVID or no COVID! No matter what your courage level, education level or depth of theological background. Cool, 'eh?
Abide in Christ (John 15:5)
Be fervent in prayer (Luke 10:2)
Seems simple yet so powerful! No fundraising, passport, mission statement, newsletter, Bible School degree needed to get started!
This session on the Father's Heart was just a beginning, with a goal to share this model with others and use this as a ministry tool by the end of the trip! I'll let you know more about it as I learn as I'm curious as to how the model is used in practice.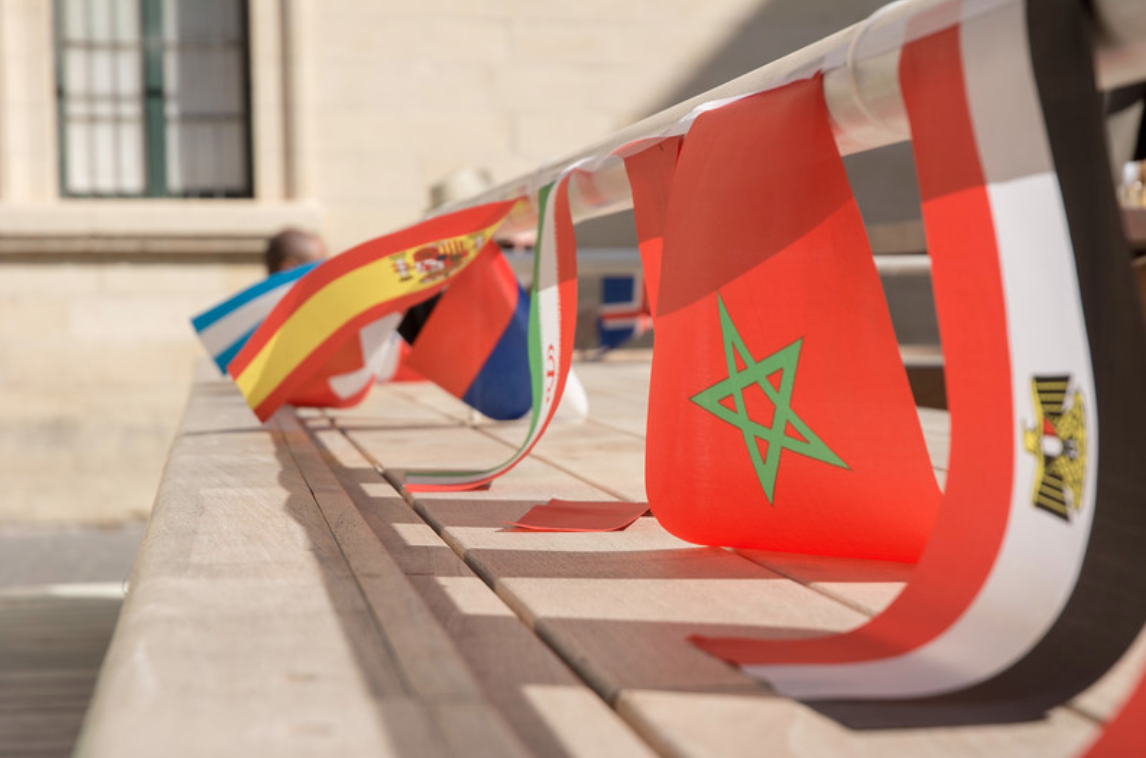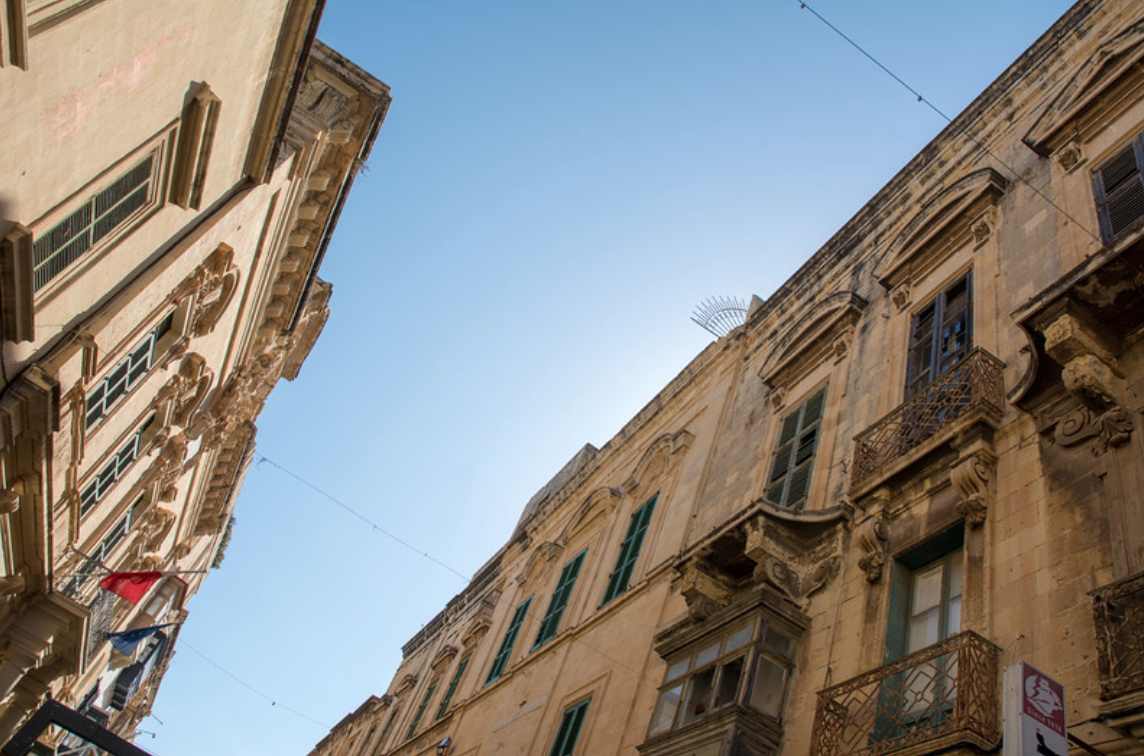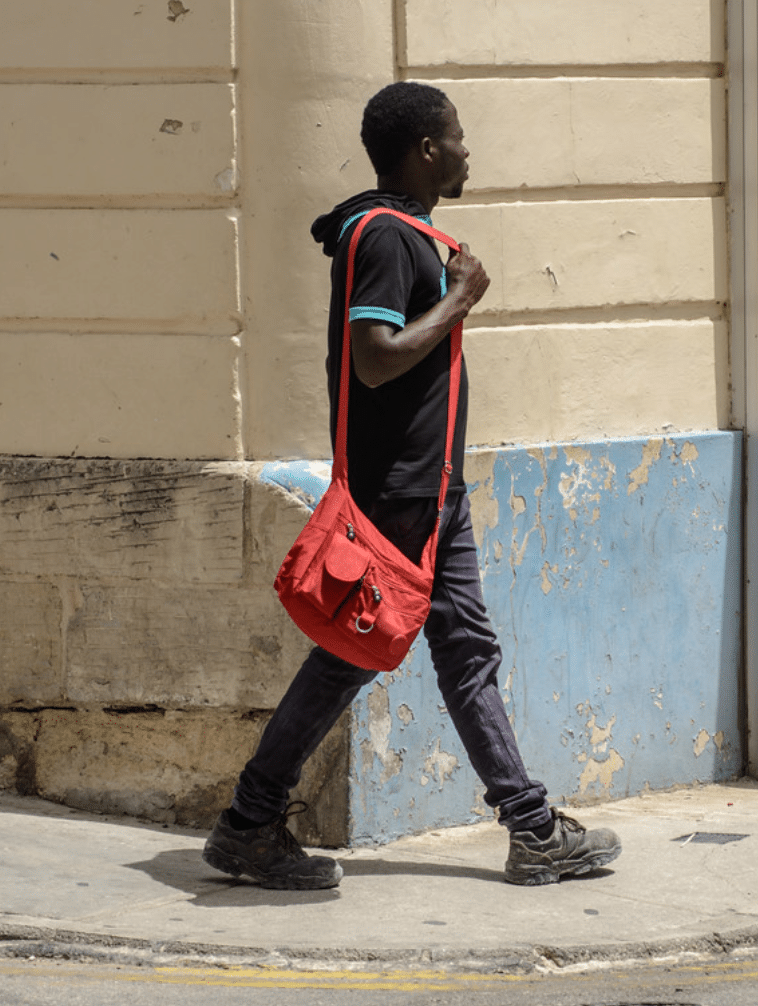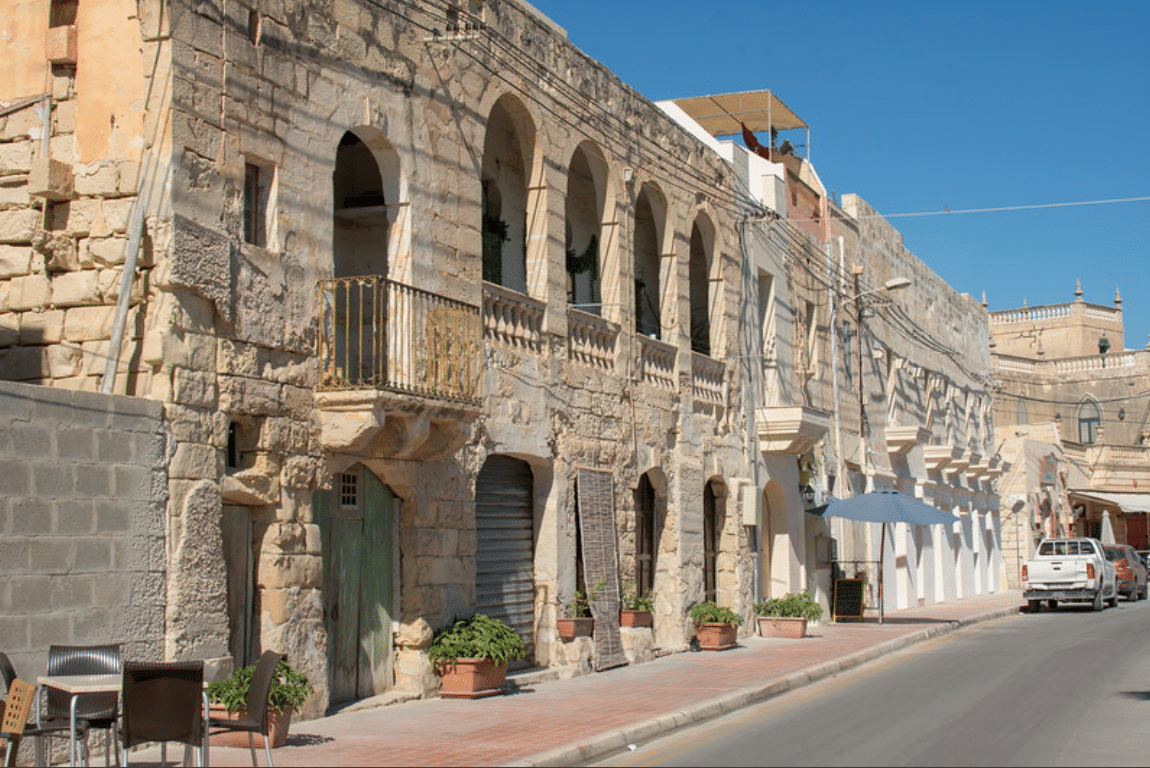 The Four Fields: I think this is a commonly used church-planting strategy, we used it as a base on assignment but I hadn't heard it described so much in detail! Suffice to say there are five stages and they are divided up into "four fields", as a visual representation of where your target group is at. There are different activities you can do at each stage. So before you even start, you have to enter the field or area you'd like to reach ("GO"). Prayer-walking can happen at the very first "field"! Briefly…the second "field" is scattering seed or sharing the gospel. The third focuses on growth and discipleship and the fourth on gathering together – all while mentoring and training up new leaders.
If you really really want to learn more about this click here for a great YouTube on it! 
Prayer-Walking: We were also challenged to start prayer walking! This is something we did quite often in our neighbourhood in our first assignment. We didn't yet have the language to engage in deep theological conversations but we could walk! And we could pray! At the same time. Usually 😉
The speaker challenged us to remember the following for our walk:
On location: Pray about which areas to focus in on, such as your own neighbourhood, business district, low-income housing, recreational areas or areas where there may be spiritual strongholds
With information: Use the information you know about the neighbourhood to pray for specific needs (e.g. businesses closed during COVID, neighbours with health problems, places of worship). Pray for your neighbours by name or the organizations you pass by specific need.
In cooperation: Have someone pray with you as you are walking or walk with someone else
Against spiritual opposition: Scripture is our most powerful tool when we pray so we were challenged to use scripture in our prayer
For glorification: This is to remember that we are praying for God's name to be glorified in the community!
Sometimes, especially with COVID, it has felt like we cannot do much to invest in the spiritual lives of others here in our small town. Our pastor has suggested we pick the names of congregation members, pray for them during the week and let them know we are praying for them, so this is one more way to pray!
I was challenged to walk around my community and pray and maybe even do it with someone else whether via phone or in person. They also challenged us to have someone pray for us while we are doing it to combat distractions 🙂 Tune in to see if I'm brave enough to ask people to do this with me! Maybe I'll start with my kids? My son (3 years old) was one of my first prayer walking buddies on our first assignment. During the session today we were challenged to pray for the Diaspora but what community members cannot benefit from your prayers? Oh. and they also challenged us to use scripture as we pray as the word of God is the MOST powerful spiritual weapon we have. I have to be honest with you guys, I'm not the greatest at memorizing scripture so we'll see how this goes. (I know, I know I'm a missionary, shouldn't this just be a given? It takes a lot of work for me….but so important!). Maybe I can download a verse on my phone, what do you think? What are your favorite ways to choose scripture to pray?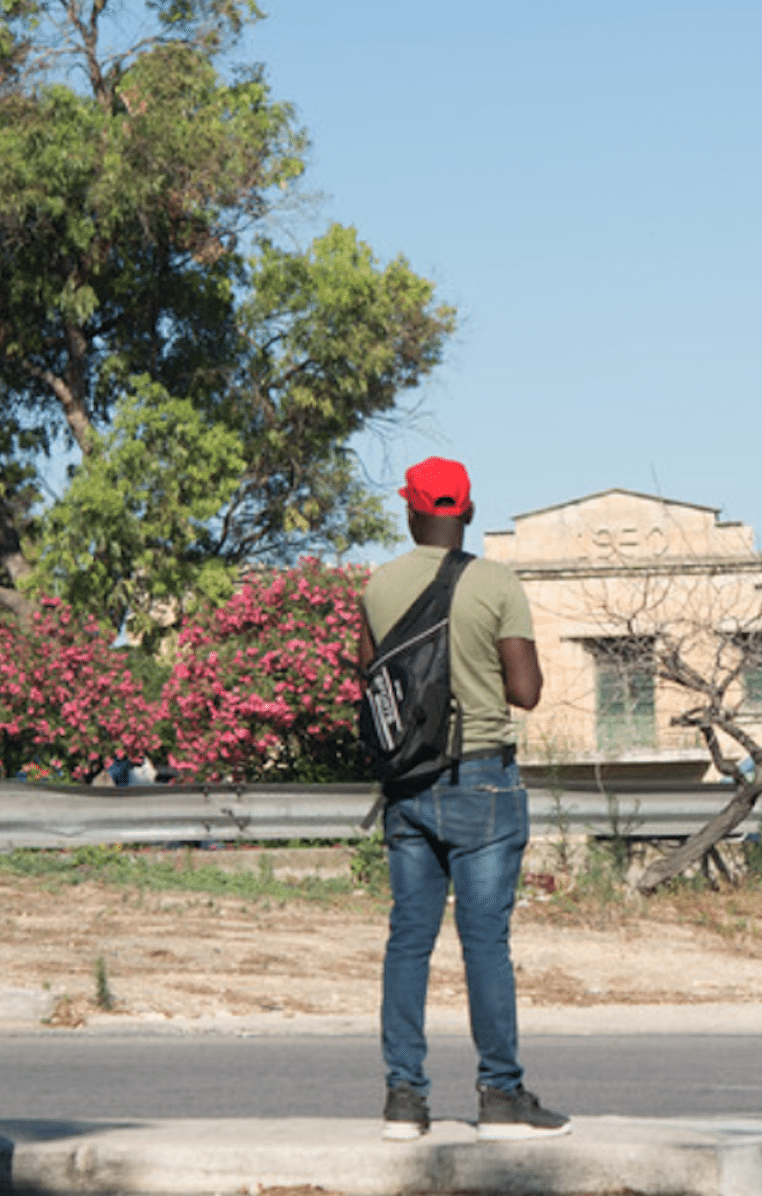 1. Pick an area in your neighbourhood and strategically pray for it today
2. Do a prayer walk with someone (remember prayer points above)
3. Choose a scripture to pray over your neighbourhood!
4. Pick a topic to learn more about like the Diaspora, the percentage of believers where you live, AIM or E3!
Final Thoughts:   I'm excited to learn more tools, meet more people in the break-out rooms and to try prayer walking in the neighbourhood!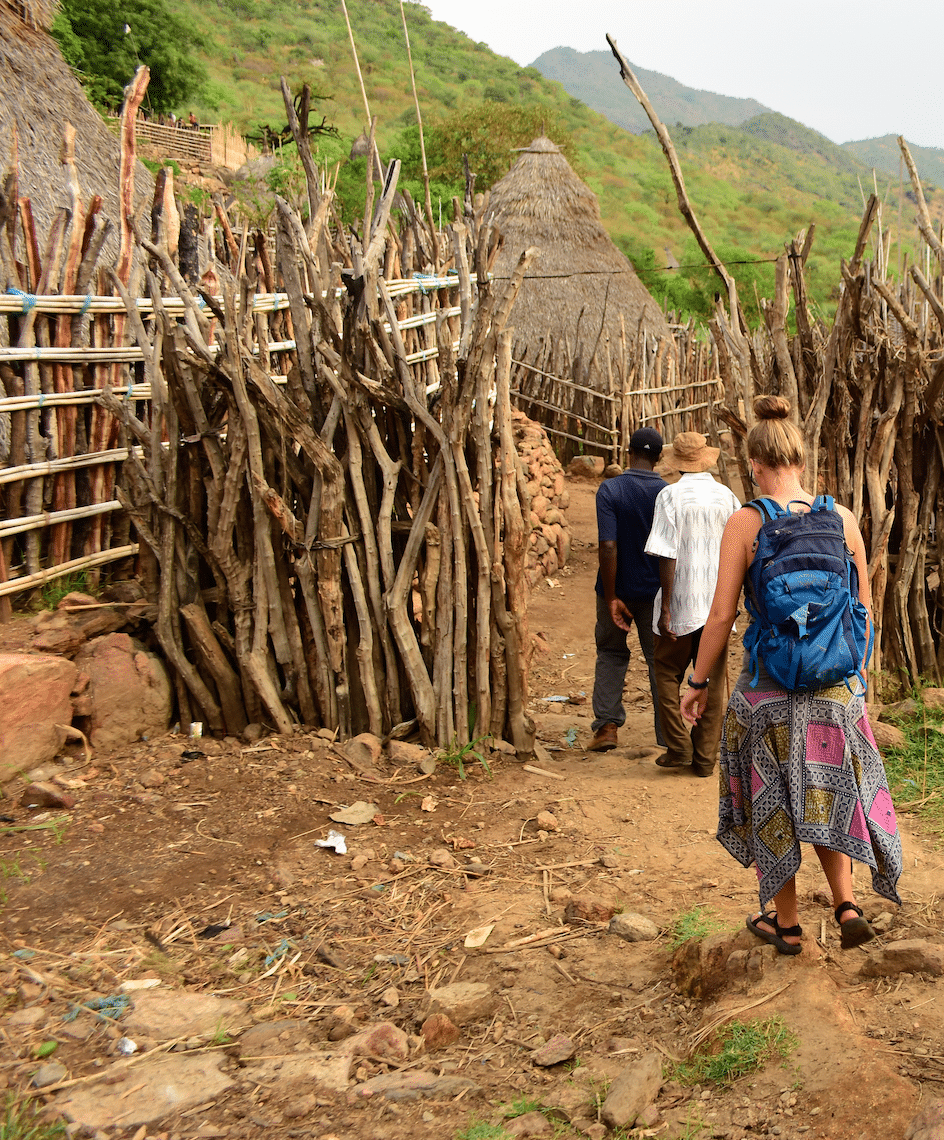 Dawn and Daniel* are missionaries with AIM in a Creative Access country in Africa.  Presently on home assignment in Canada, they are anticipating returning to North Africa in 2021.
*For security purposes – not their real names.

Prayer walk: I have been praying recently for a way to get involved somehow in the community with us all being in lockdown and God does answer when we're persistent! I did prayer walks all the time with my toddler on our first assignment and really if any of you know how slowly a toddler walks it was perfect! Our pace would give me time to look around, get to know people and see things you might not otherwise in the neighbourhood.
For the relational piece today (that the speaker recommended yesterday) I asked my husband to pray for me while we were out, plus my toddler & five month old came with me. My son even pray! I'm not sure that the assignment was to thank God for food and the glitter in the snow but I am thankful for a boy who is learning about who God is, that He provides us with blessings and how important it is to be thankful for everything around us. It was peaceful and refreshing having a different focus while walking through different neighbourhoods.
Now you might be wondering after my last entry – did I memorize a Bible verse?!! Sorry to disappoint you guys but sadly no… However I did feel like I should meditate on scripture, pulled out my phone and landed on John 1:1: In the beginning was the Word and the Word was with God, and the Word was God.
This seemingly simple sentence has profound meaning for us and our community right now. Through all this chaos and unrest we may be facing, there is nothing new to God. He's been there from the beginning and knows what will come next! He's got things under control and is with us. I prayed for the presence of God to rest on our neighbours in the midst of uncertainty.
The second cool part of the verse is that God values relationship. What? Wait, is that a strange thing to pull from this? Well I'm working through a book on doctrine and the section on the Trinity. God the Father, the Son and Holy Spirit were around together since the beginning. God values relationship, He has always existed in community and longs for that for us. Of all the religions our God is the only one who cares enough about us to want to be in relationship with us! I was challenged to pray for those who feel lonely and don't feel connected right now, whether that is in human relationship or relationship with God.
AND we read Don't Let the Pigeon Drive the Bus. It's cute. The town set up these little reading posts along the path and my son loves books so well…that should go without saying. And we ended the walk by singing "We are a city on a hill" (I'm not singing it for you, sorry, if you want to hear it, click here.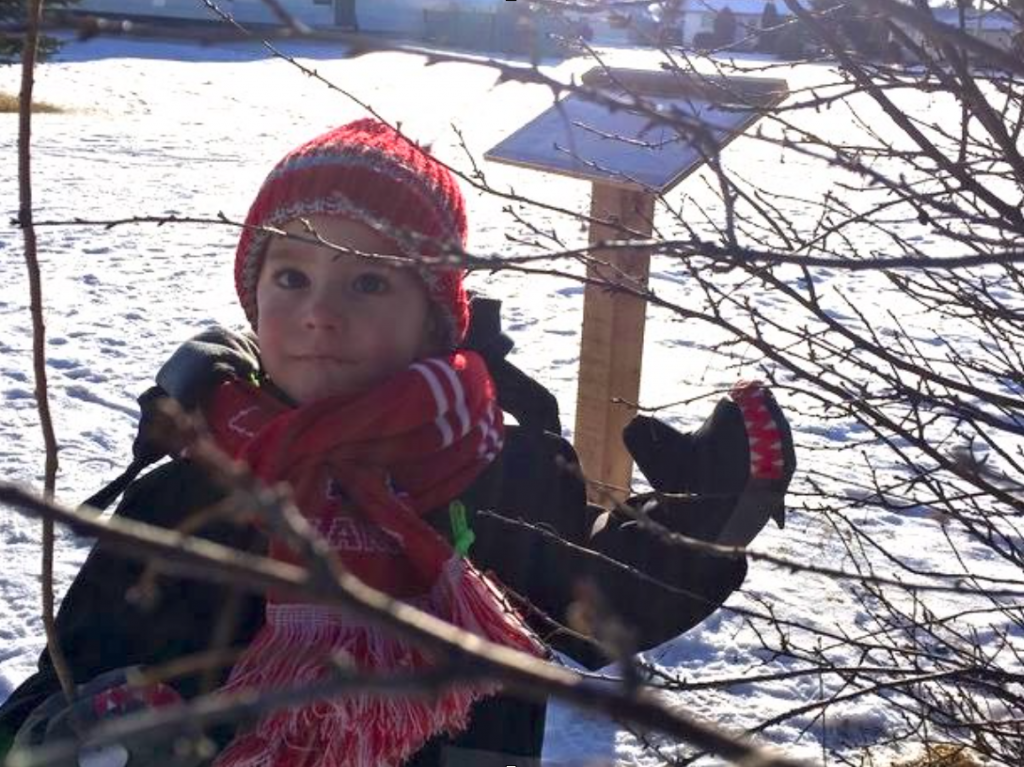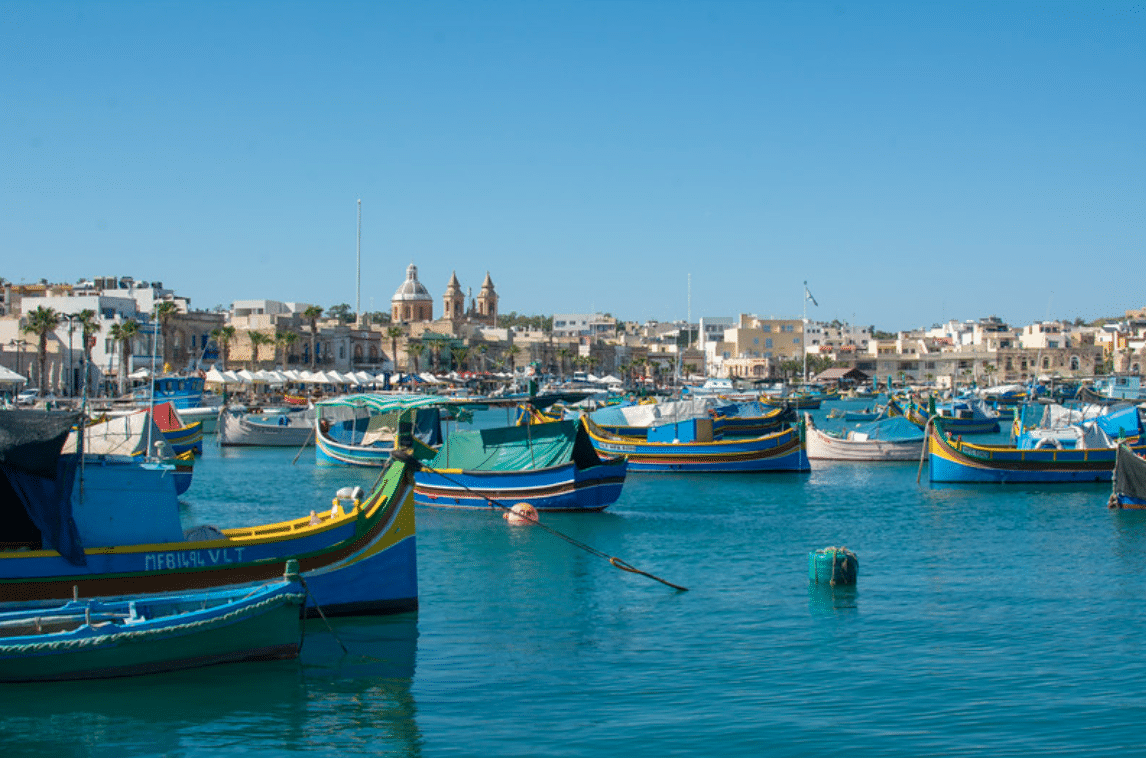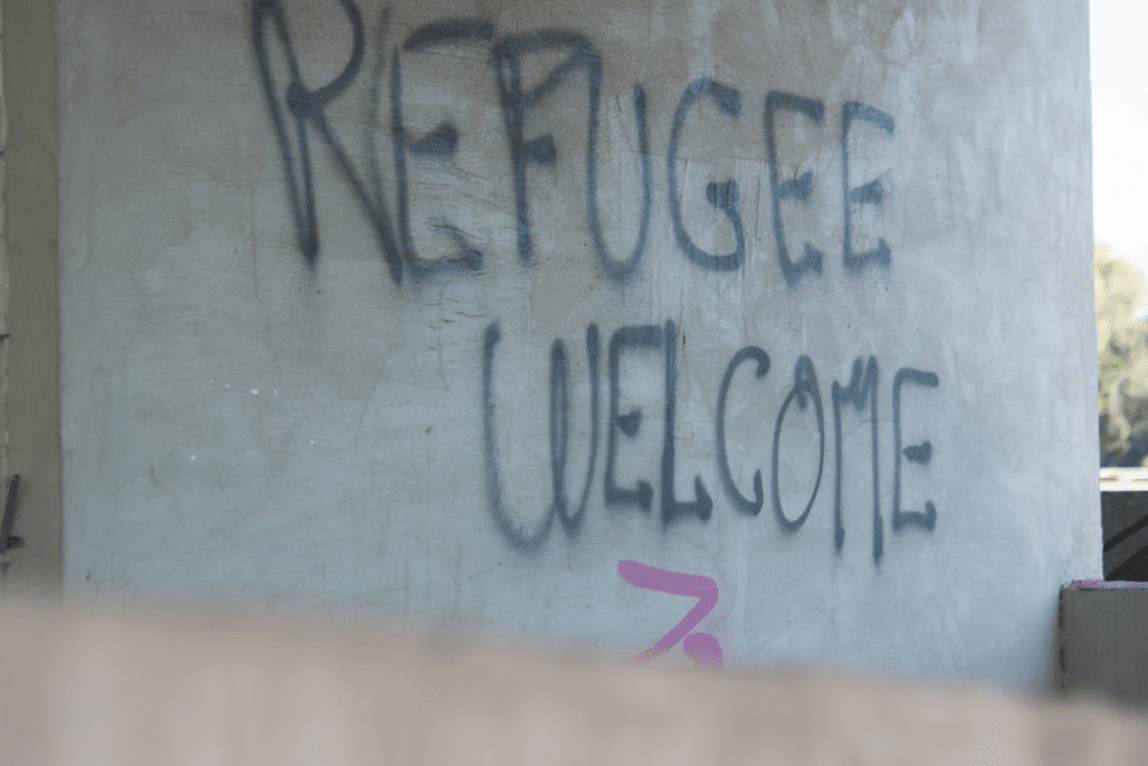 Today one of the leaders presented on the ministry he is involved with in Belgium, and we also heard from a leader of an Iranian church in Belgium (currently meeting over zoom!). As I said, I don't know a lot about this area of the world! I didn't realize that it is home to such a small percentage of Protestant Believers and a large percentage of Mu$lims, migrants and refugees. In 2019 alone there were 27,000 requests for asylum and 22,000 without legal status living on the streets, in centres or with family. They are from many different countries including El Salvador, Afghanistan, Palestinia & Iraq.
We heard about the need for more workers as there is such a growing interest in Christianity and a huge need! We heard about the discipleship that is happening, networking with other churches, advocacy and meeting practical needs. For many, the church is like a family to the believers especially as many must leave their loved ones behind. I loved hearing from the workers on the ground and of their passion for their work and the people they minister to.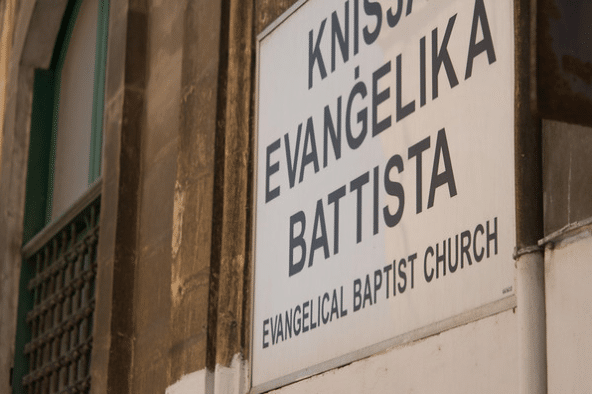 In our breakout groups we spent time praying together for the needs that were presented to us today. Today we met as three Canadians and one Belgium worker!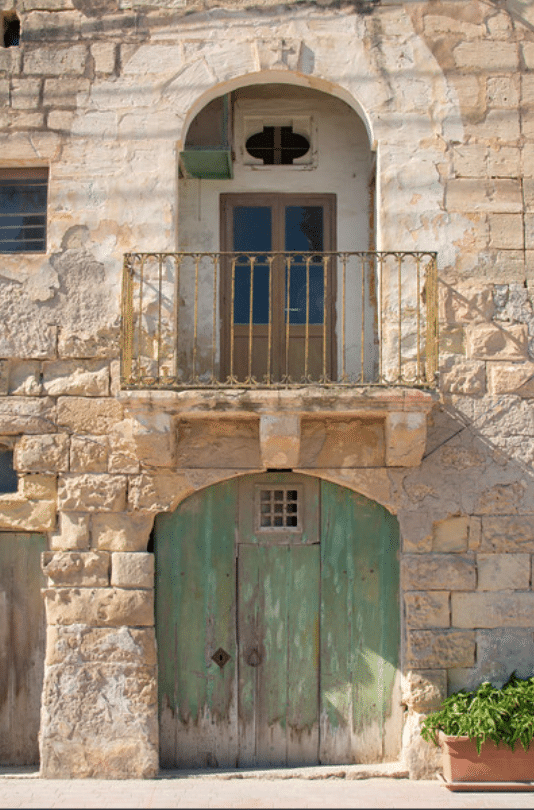 Virtual Prayer Walking: The leaders of one of the m!nistries in Belgium used a "street-view" map and will take us on a virtual prayer walk, highlighting specific requests along the way. We're going to be given the links and can do it on our own time.
Four-Fields: This was fleshed out even further today, based on Mark 4:26-29. We will continue to be using this model so I won't go into more detail in this blog…
What'sApp Group: We were all gathered up into a What'sApp group so we can check in with each other and encourage each other as we learn. So far there's just a lot of notifications of who keeps joining but I can see a potential for encouragement and support!
Ignite Prayer Journal: We were provided with a journal that I believe is regularly used in this organization's m!ssion trips! I think it would help to do it alongside this trip, I don't have the extra time with adding the prayer walks, blogging and everyday life! To give you an idea of what it is, it leads you each day through scripture with the goal of helping you grow deeper in your prayer life! There is enough material to go through each day for a month. This is a great resource and I can't wait to try it after the trip.
Try another prayer walk in your community or if you can't get out, pray from home! Repetition is good but if you like to change things up try a different street or different time of day!
Take any of the challenges from yesterday and try one out!
Final Thoughts:
This seemed short compared to yesterday but we spent more time learning about the country and meeting to pray in breakout rooms!
So far I'm liking this training and educational piece as well as the breakout rooms, it's great to connect with people with similar passions from around the world!
Thanks for joining me today!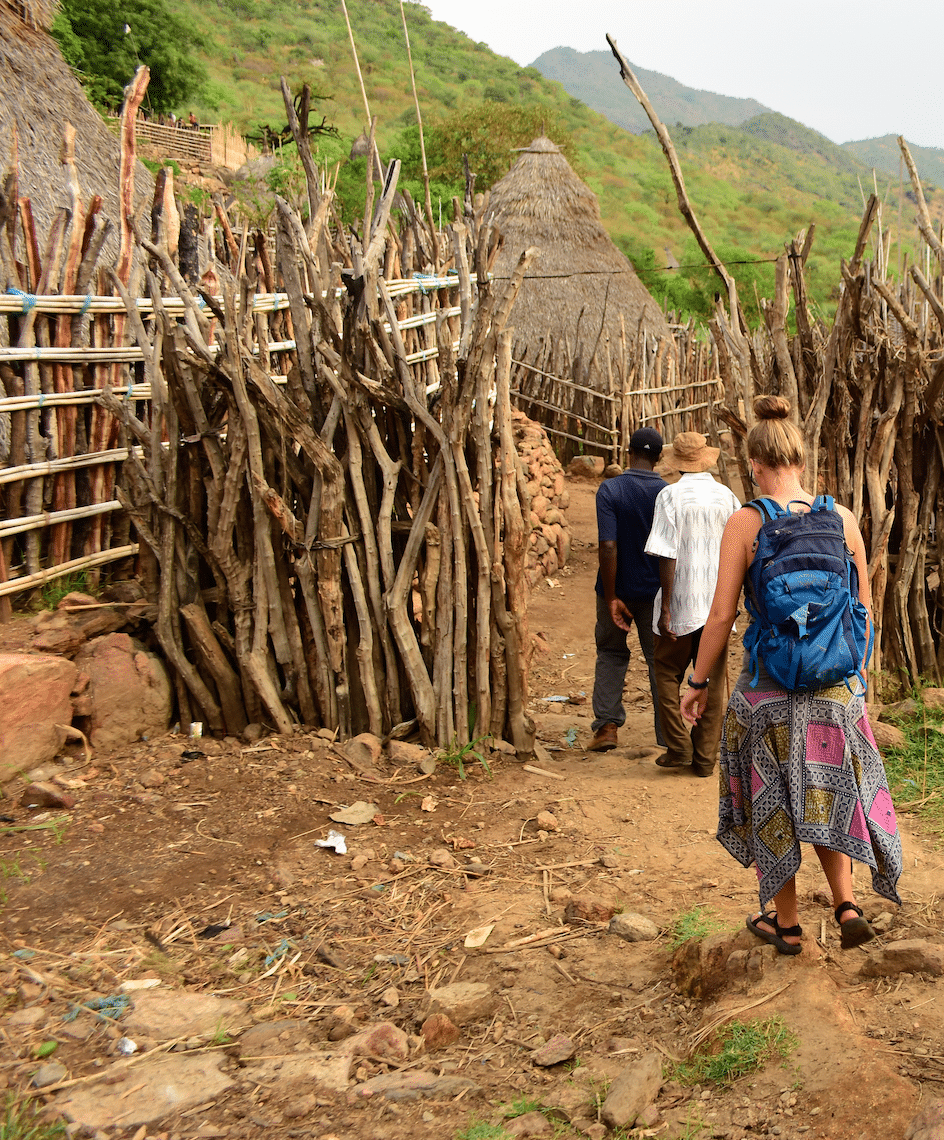 Dawn and Daniel* are missionaries with AIM in a Creative Access country in Africa.  Presently on home assignment in Canada, they are anticipating returning to North Africa in 2021. 
*For security purposes – not their real names.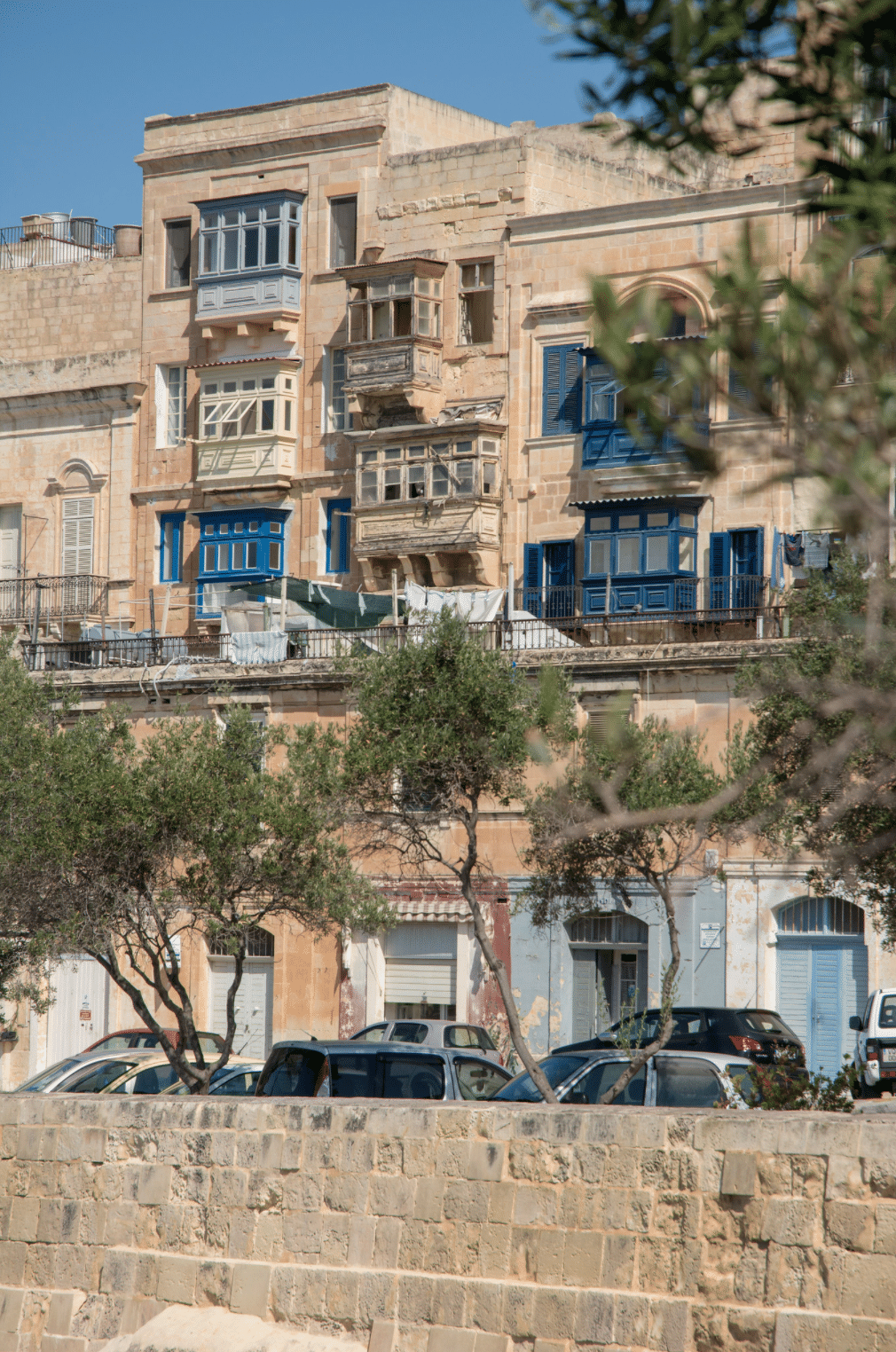 Virtual Prayer Walk: I really really really liked this! We were given a google map link that literally walked us through specific sections of Belgium. We "stopped" at specific spots and prayed through the requests we were given ahead of time, then continued our walk. I liked being able to see the spots I was praying for, rewind and see things I may have missed. To give you an idea of the walk, we saw a park frequented by migrants, an area known for trafficking and a m!inistry in the area.
There wasn't much I didn't like about this other than not being able to be there in person. I think this has so much potential! I'll have to ponder ways we can try this if we go back to a creative access country as we won't be able to share the actual location. Maybe we could do a video a walk of nearby neighbourhoods? Any ideas?
Prayer-Walk: I had to squish in my prayer walk amidst some errands today, in hindsight an early morning walk would have worked well too…But those of you who know me know how much I love early mornings! But this allowed me to try something new today. I did a prayer drive on the way to IGA to pick up dishwasher soap. In the first session we were challenged to pray for business districts so this was a good way to do it.
I liked this "prayer-drive" for the sole reason that it's something I can do anytime I'm driving downtown. It could be a great habit to get into and is simple to do! I didn't like that it's not toddler-paced like my typical walks so instead of being able to pray for everything as I went by I really had to target my prayers & they were pretty short as downtown is only a few blocks long!
The drive was long enough to pray for specific businesses along the way, ones still open, those struggling to make ends meet, those that aren't able to be open and even for the customers at the bank as there are people struggling financially at this time.
I forgot to choose a verse ahead of time so I didn't pray through a verse. Note to self: Plan ahead for this if I do a prayer drive as I can't look up a verse on my phone as I'm driving!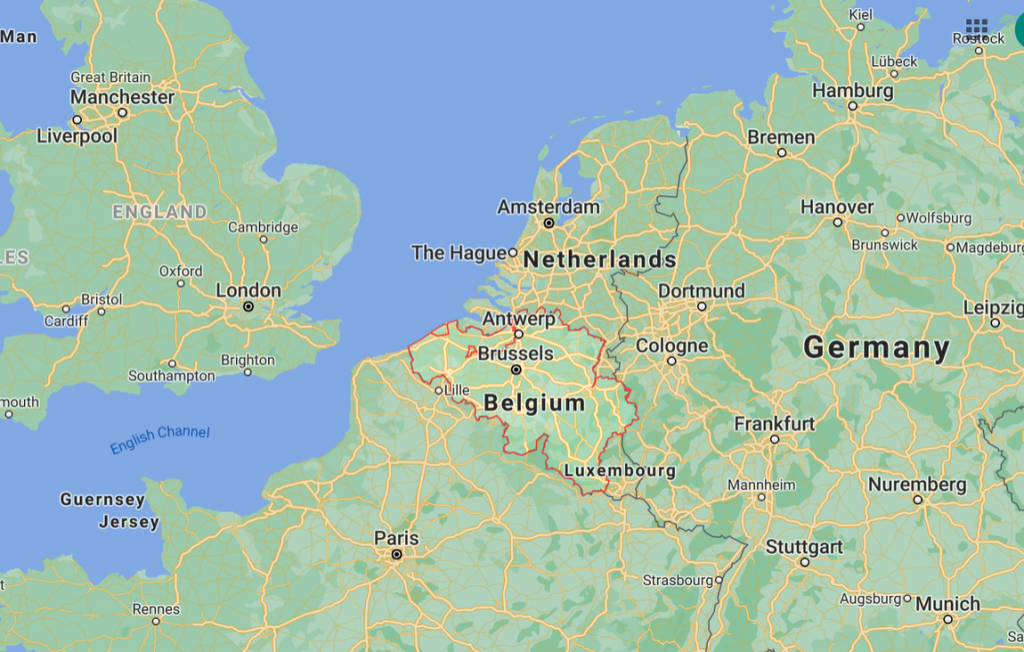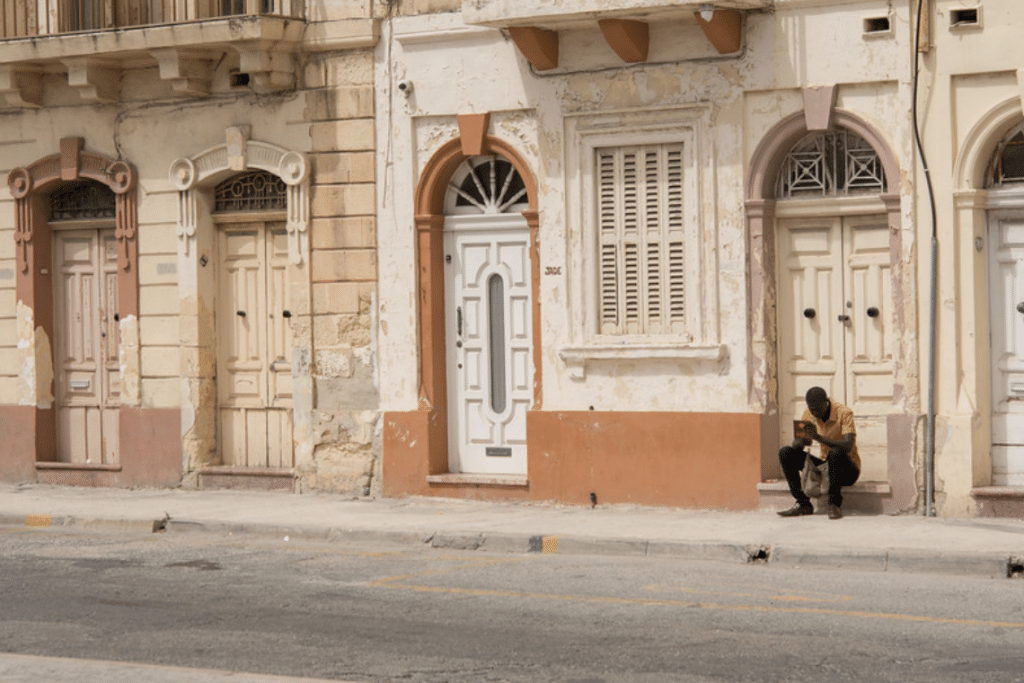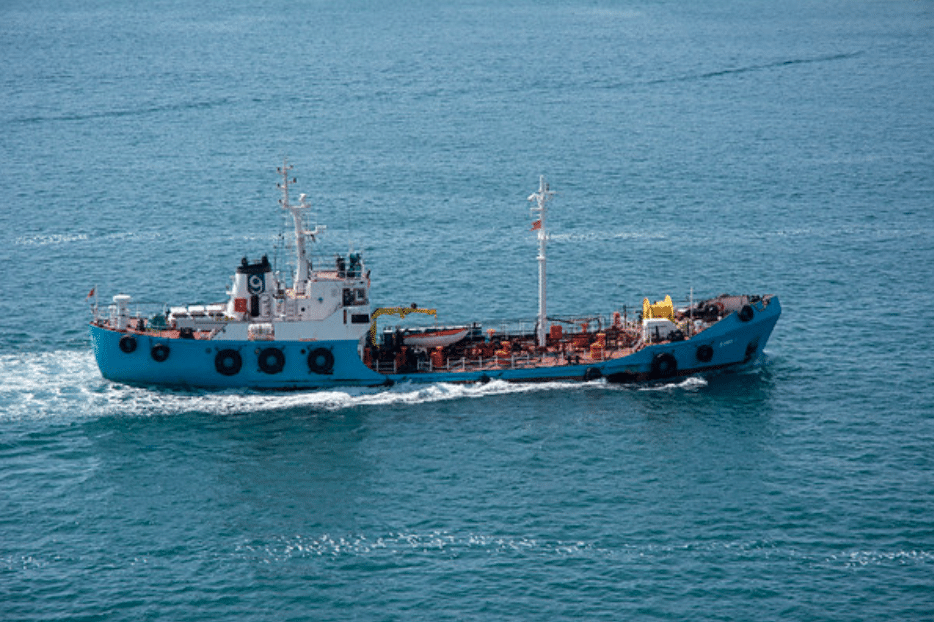 We're continuing to learn about great ministry tools (see below) and learning about some of the needs and ministries in Belgium and Malta.
In both countries there is a high migrant and refugee population from all over Africa, putting themselves at risk to get there (travel is very dangerous) to try to make a better life for themselves. Many face racism, have difficulty finding jobs, end up in refugee camps (in very poor conditions) or in poor living situations. Many of the women become involved in trafficking. We were asked to pray for God to send more m workers and for those believers already in place to have the courage to reach out to these populations. It was so amazing to be able to break out into small groups to be able to pray together for these things! Today I met with another Canadian and a Ugandan Physiotherapist working with our company.
Four-Fields: We mostly focused on the second field ( this is the sowing seed field) of the four fields strategy today – now that we've entered a field (actually placing yourself in a population, prayer walking, etc.), and have willing ears to listen, what's next?! Hint: the next tools are part of field 2.
Jesus Film: I feel most of you know of this tool so I won't go into detail here but we learned it has been received well in Belgium and Malta with the Diaspora population and what I didn't know is there is an app with the video in a variety of languages!
Discovery Bible Study: This was just presented to us today as a strategy, we didn't get into detail (we used this in our context), and I won't here either just yet…)! What I did learn is there are also apps to help guide you through this method! I haven't tried them yet but downloaded them today so will have to let you know what they're like ("Discover the Bible"; "M28: Global Discipleship"; "Waha: Discovering God")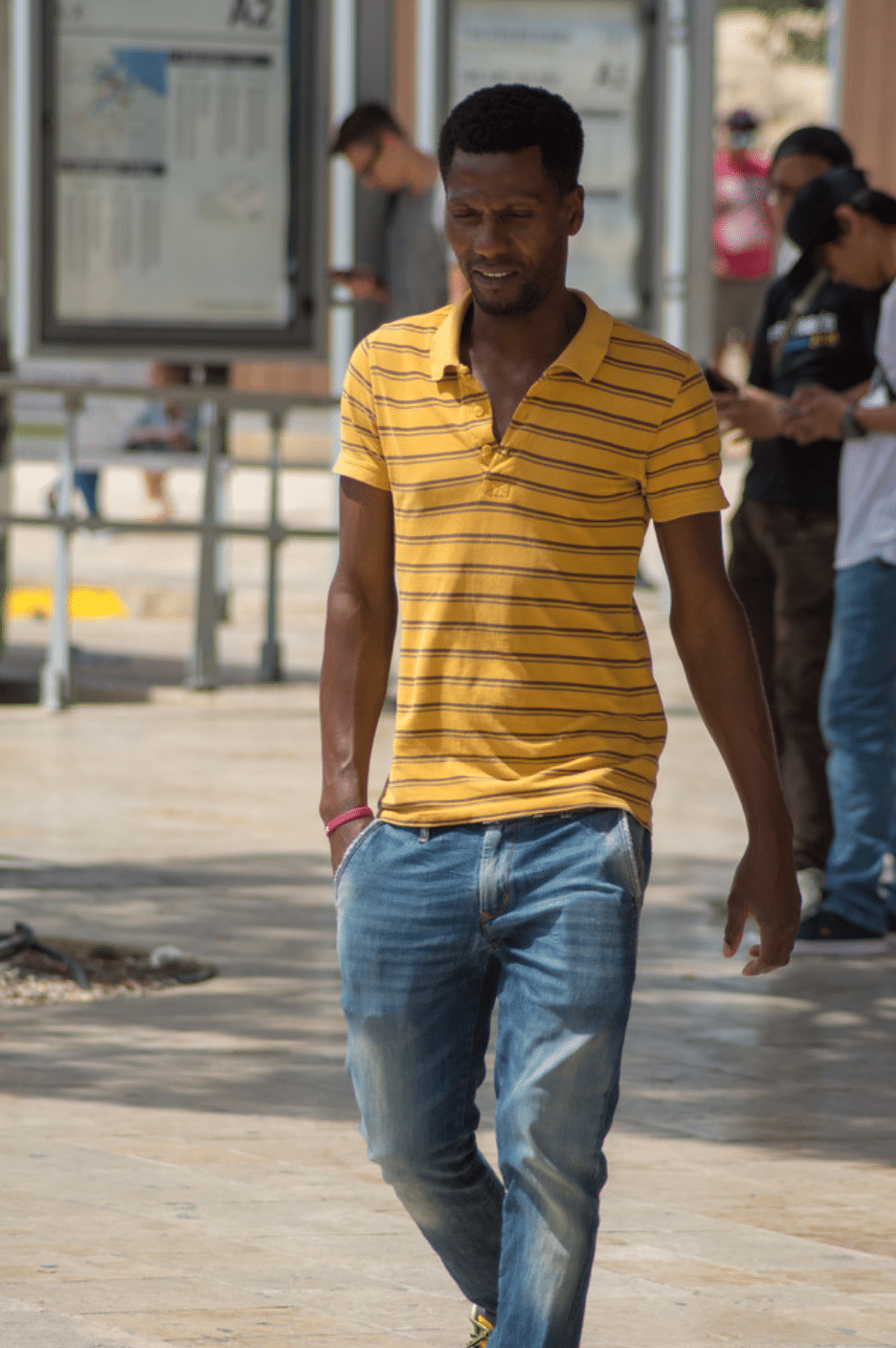 Circles of Influence: Now that we have more tools we were challenged to think of our own circles of influence. Who are the people in our own lives that no one else may be able to influence? Who are the people that you meet each day (think of the "people in my Neighbourhood" song from Sesame Street – seriously! that's my analogy as a mom of a toddler, not the instructor's!). Pray about who God might want you to share your story with.
If I'm honest, sometimes it seems less scary to hop a plane and tell someone in another country our testimony than our neighbour. BUT we're called to share with everyone & anyone who will listen! COVID seems to make this harder but I for one was challenged to make a list of regular contacts (in-person or even virtual!) and start praying for ways to share!
Phew! Another long entry, sorry! Who votes for a 15 second blog post? Kidding…maybe…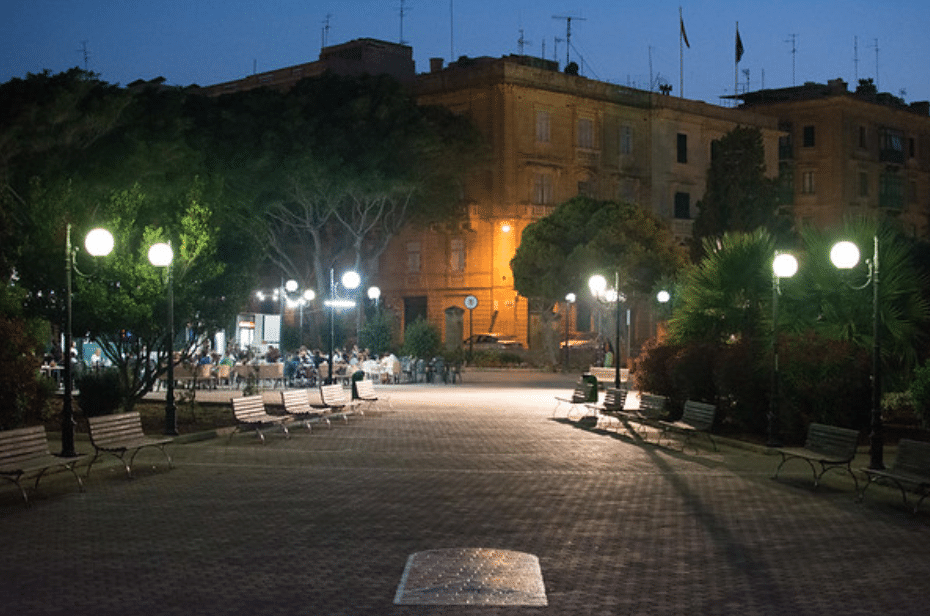 15 Second Testimony: What?! You can give your testimony in 15 seconds? You sure can!!! I've heard many methods of sharing your testimony but never this simple. We got to practice and I have to say it's actually not that hard to put together, I didn't feel too nervous sharing it in our group and I kind of like it! Obviously it's a stepping stone to a deeper conversation & you can only highlight 1-2 points of your story but a great tool to use if you only have a short time! Here's how it goes:
There was a time in my life when…… (pick two words or phrases that represent a time in your life before you became a Christian. IF you have been a Christian since you were little, pick a time in your life you struggled with something).
Eg. "There was a time in my life when I felt all alone and that I could never measure up to other's expectations."
2. How did you feel when you met Christ?
E.g. I was introduced to this loving God who says He will never leave me, ever! I felt so loved and cherished knowing he could walk with me through what I struggled with. He knows I will make mistakes and if I give my life to Him He will forgive me! Then pick 1-2 talking points about life is like now.
E.g. I still go through hard times but God walks beside me and helps me through it and He is constantly helping me to live like He wants me to. I will still make mistakes but I can go to God for forgiveness and try again.
3. Ask "can you relate to that"? or "Have you ever felt that way?"
*Note: this is very simplistic & just one example
Here's a great explanation video: Click here.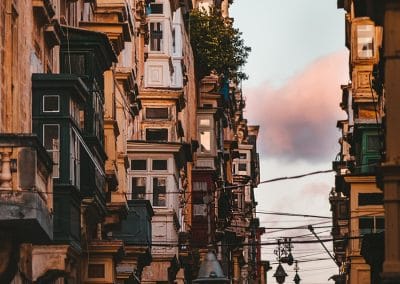 1. Prayer walk, drive or virtual walk (maybe a missionary you know is able to give you a street you can look up on google maps or maybe you can pick a street you know that you're not able to get to2. Try creating your very own 15 second testimony (added bonus; share with anyone who will listen – family, friend, pet, the mirror…! I'd love to hear it too, no judgement! – send me a whatsapp voice or messenger message!)!)

3. Write out a list of people you regularly see or come into contact with who are not believers & pick 1-2 to start to pray for!
Thanks for joining me again today!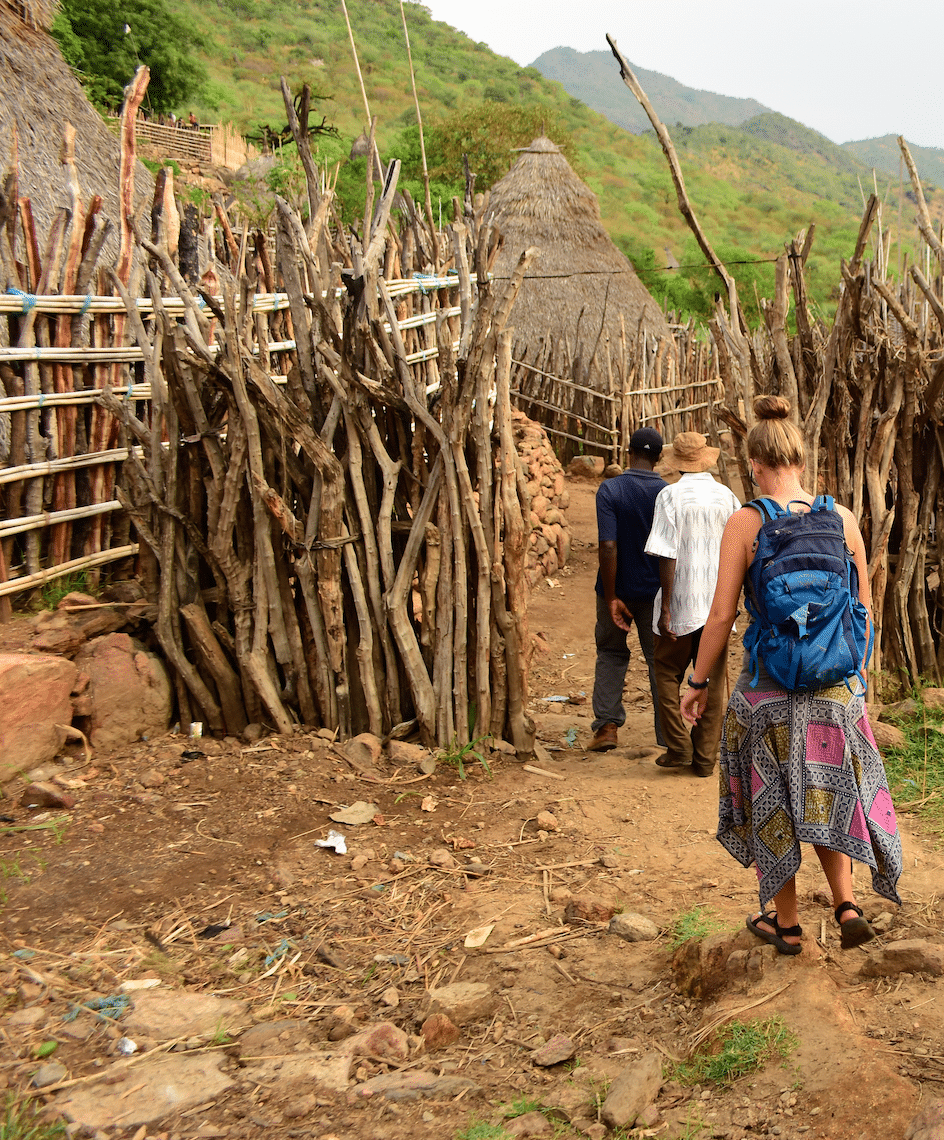 Dawn and Daniel* are missionaries with AIM in a Creative Access country in Africa.  Presently on home assignment in Canada, they are anticipating returning to North Africa in 2021. 
*For security purposes – not their real names.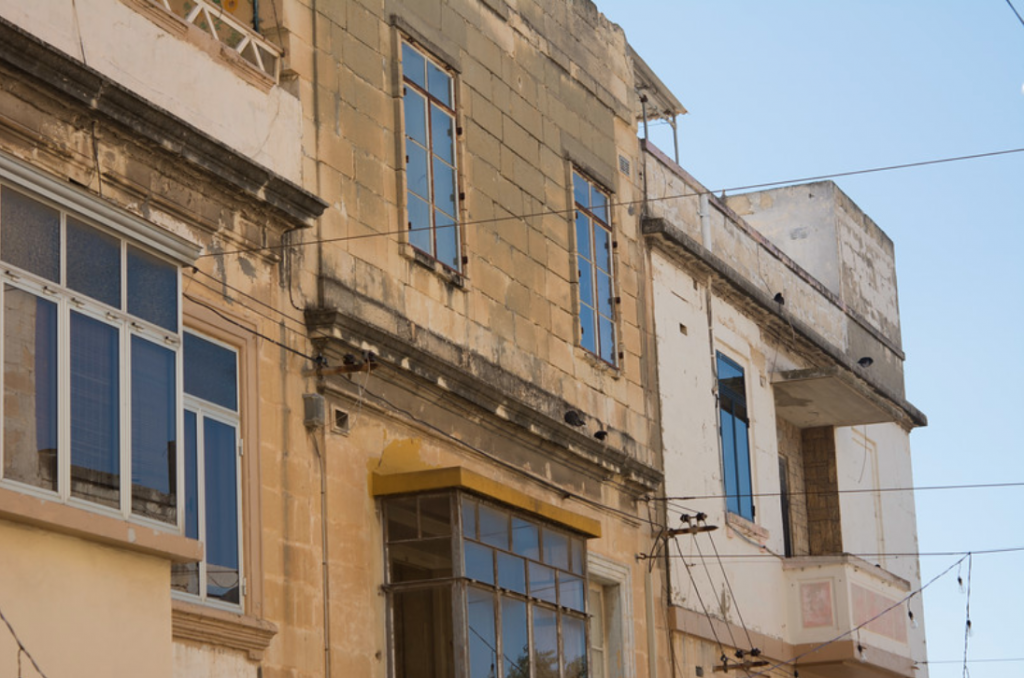 Prayer-Walk: Today I didn't have anyone walking with me and I chose a route I don't typically walk, past a church, low-income housing, an "average" neighbourhood and tons of houses with deflated Christmas decorations, awaiting their evening display! I found that without my son I was less distracted but had a tendency to walk faster so didn't stop at as many places along the way. I was able to look around more but didn't encounter any people, maybe due to the time of day. I still find this my favourite challenge of the "trip"! I've also been fortunate enough to have beautiful weather and the walks have been very refreshing!
The verse I chose for this walk was:
You are the light of the world. A town built on a hill cannot be hidden. Neither do people light a lamp and put it under a bowl. Instead they put it on its stand, and it gives light to everyone in the house. In the same way, let your light shine before others, that they may see your good deeds and glorify your Father in heaven.  Matthew 5:14-16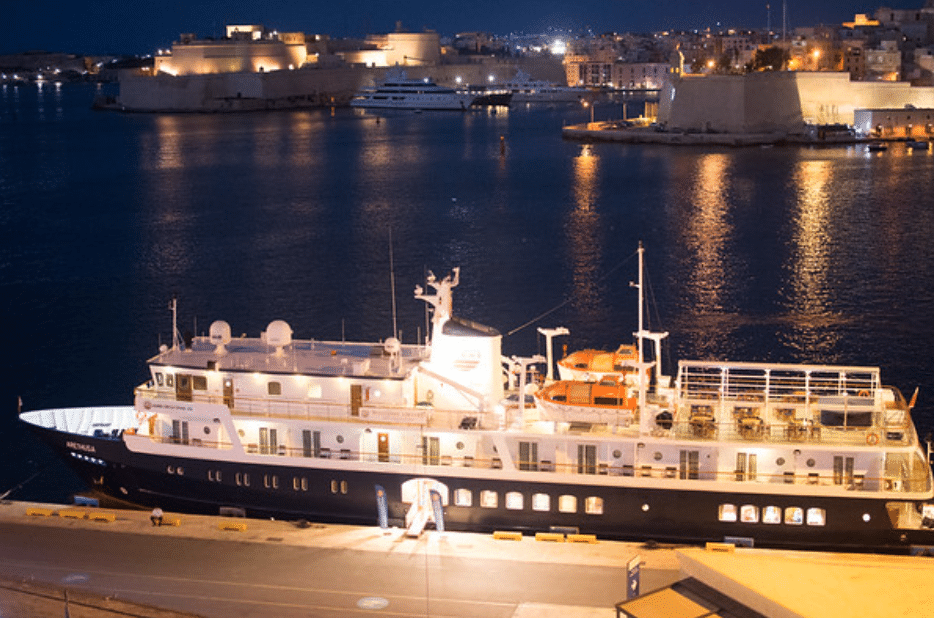 Virtual Prayer Walk:  I didn't quite leave myself enough time for the whole prayer walk in Malta but was able to finish the majority. The tricky thing is that you can make it as long as you want and stop along the way. There's one inspiring couple on the "trip" who press pause often throughout the journey as they feel led and it must take them hours! One thing I noticed today was the amount of homes, markets and businesses that were behind closed doors, seemingly cut off to the rest of the world. The port that receives migrants and refugees is the same that hosts these massive city-like cruise ships! This time around I liked 'walking' down the street and just observing and then going back to the beginning and then praying for the needs.
My main prayer was that the Christians in Malta could be a light and refuge as these refugees and immigrants make landfall. That they would welcome them with open arms and be a bright light where they were attempting to flee darkness. (Later on, during the session I found out that Malta is one of the most fortified places in the world!).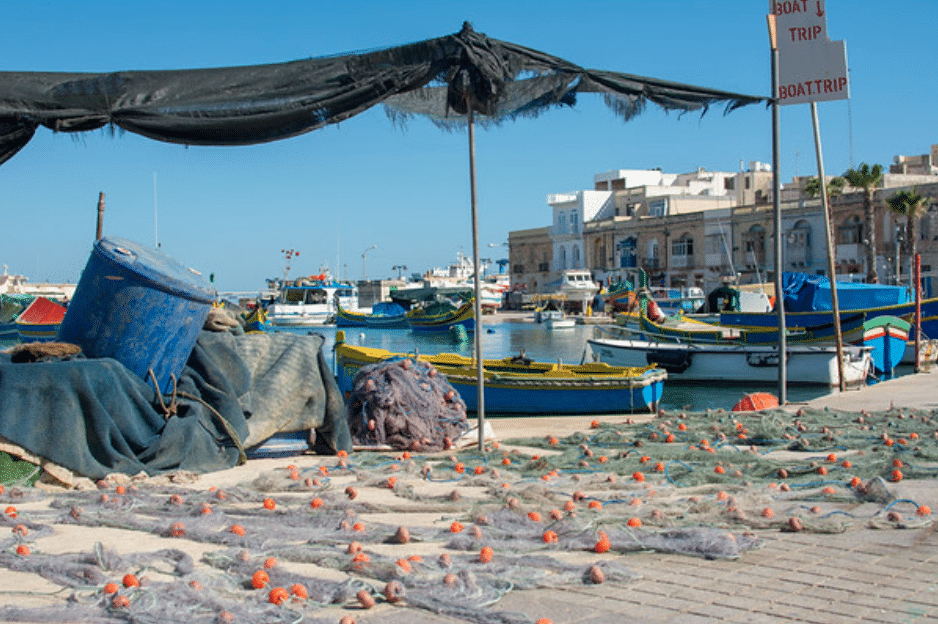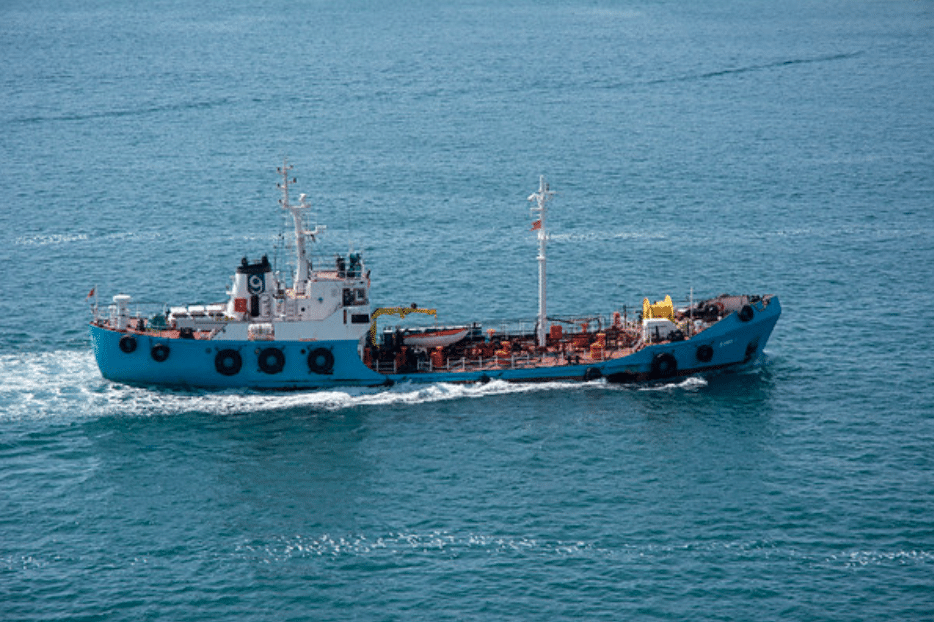 Today we learned more about refugees and migrants in general but also in relation to Malta. Did you know that there are 79.5 million people in the world who have been forcibly displaced from their homes? (Source: UNHCR)  Last year there were 4,000 who applied for asylum in Malta, which has a population of 400,000 people (this doesn't include those who entered the country but have not completed the paperwork. They come from all over but countries highlighted to day were Senegal, Gambia, Nigeria, Libya, Cameroon and Syria.
We heard from a pastor who started the first church in Malta and is still living and working there. He said that originally migrants and refugees were welcomed with open arms by the church and the general population but with the increasing influx of people, the reception is getting cooler. There is a renewed interest amongst the churches and there are a few beginning to work together to reach out to this population.
It is hard for us in Canada to understand what it's like to undergo persecution to the point of needing to flee our homes or even our families. The first insights I personally gained into this situation is meeting a family in Colombia who was internally displaced. I talked to this family in a squatter's village (with a bigger population than the town I currently live in) and learned that they were forced to flee their home and family farm with whatever they could carry. If they didn't, the rebel army would force their oldest son to join their army. It was sad to think that this family had to leave everything they worked so hard for, start a new life from scratch and never return home. Every story is different. We met many people in our first assignment who would travel to Europe for employment as a consistent, well-paying job was difficult to find in their city. Even the government employees would go long periods of time without being paid. There were many educated people with no place to work in their specialty so they would work overseas and send money home to provide for their families. Some of the stories we heard from Belgium and Malta were of people fleeing war, poverty, conflict or persecution in their countries of origin.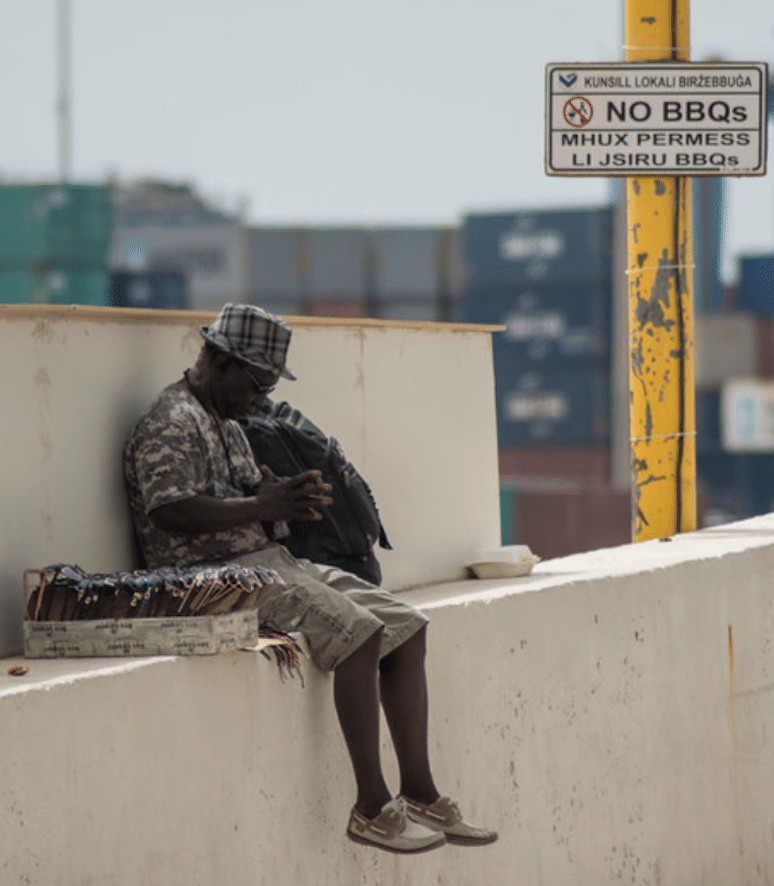 We took some time to pray in groups together and were asked to pray that the church would regain a passion to reach out to the migrant and refugee population again and provide a light and hope at the end of their long journey.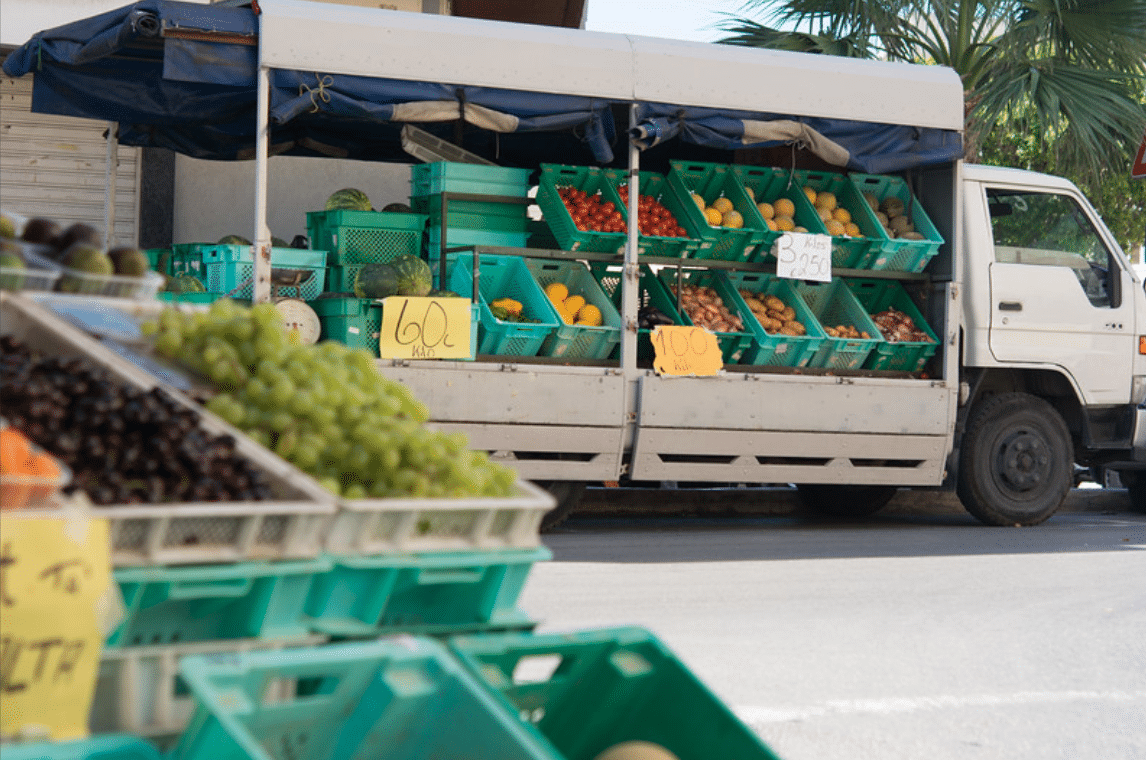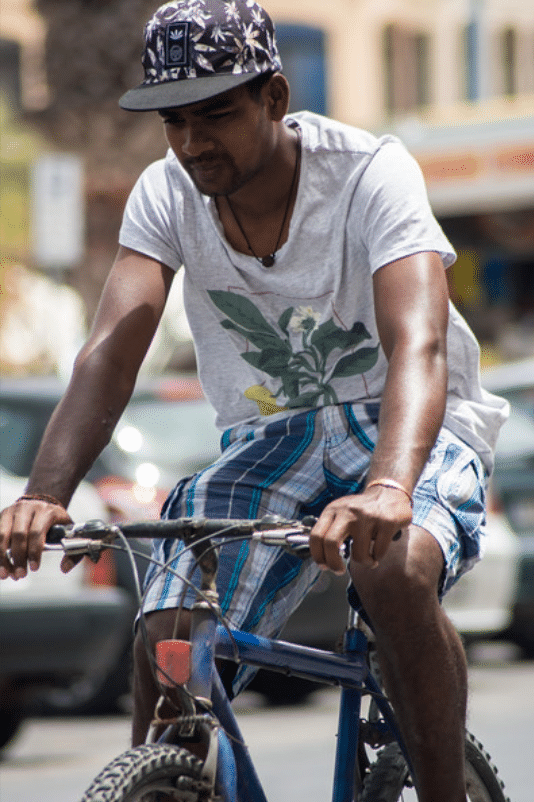 Four-Fields: We mostly focused on the second field ( this is the sowing seed field) of the four fields strategy today, sneaking into the third field (growing) a tiny bit.
4 Responses to the Gospel: This is a traffic-light model guiding the user how to respond if someone:
1. Says "no" to hearing the gospel
2. Might be interested
3. Is definitely interested or
4. Is already a Christian.
We'll likely get into each of these as we go so I won't spend any more time on this one.
3 Circles: This is a quick strategy to share the gospel if you only have a short time, if done right you can do it in about three minutes! It uses a visual (3 circles!) and talks about how we're in a broken world but it wasn't meant to be that way! The world was created perfect and humanity walked side by side with a loving God who wanted to be in relationship with us. We turned to our own way and disobeyed God and sin entered the world. Now no matter what we do we cannot repair this broken world. Thankfully we have a loving God who wanted to restore the world and His relationship with us, so He sent his Son to die for us, to raise from the dead to break the power of sin. If we turn from our sin and believe in Jesus we can be forgiven and made new. And you ask where the listener sees themselves.  There is a fuller explanation here.
We learned a similar model on the Island called The Kingdom of Light and Darkness. I like the three circles as it's a bit more concise, easier to remember and has a great diagram! The Kingdom of Light and Darkness does get into slightly deeper theology but the three circles is easily adaptable so you can add more detail if you'd like. What I did like is we had a chance to practice and the participants and the leaders are so patient, gracious and encouraging!
1. How would you share the gospel if you had 3-5 minutes? Try it with a friend or family OR if you're brave a stranger! If you're not sure, try one of the tools!




2. Prayer walk




3. Try 15 second testimony with someone who hasn't heard it yet!




4. Pray that the church in Malta would be a lighthouse to the migrants and refugees.
Thanks for joining me again today!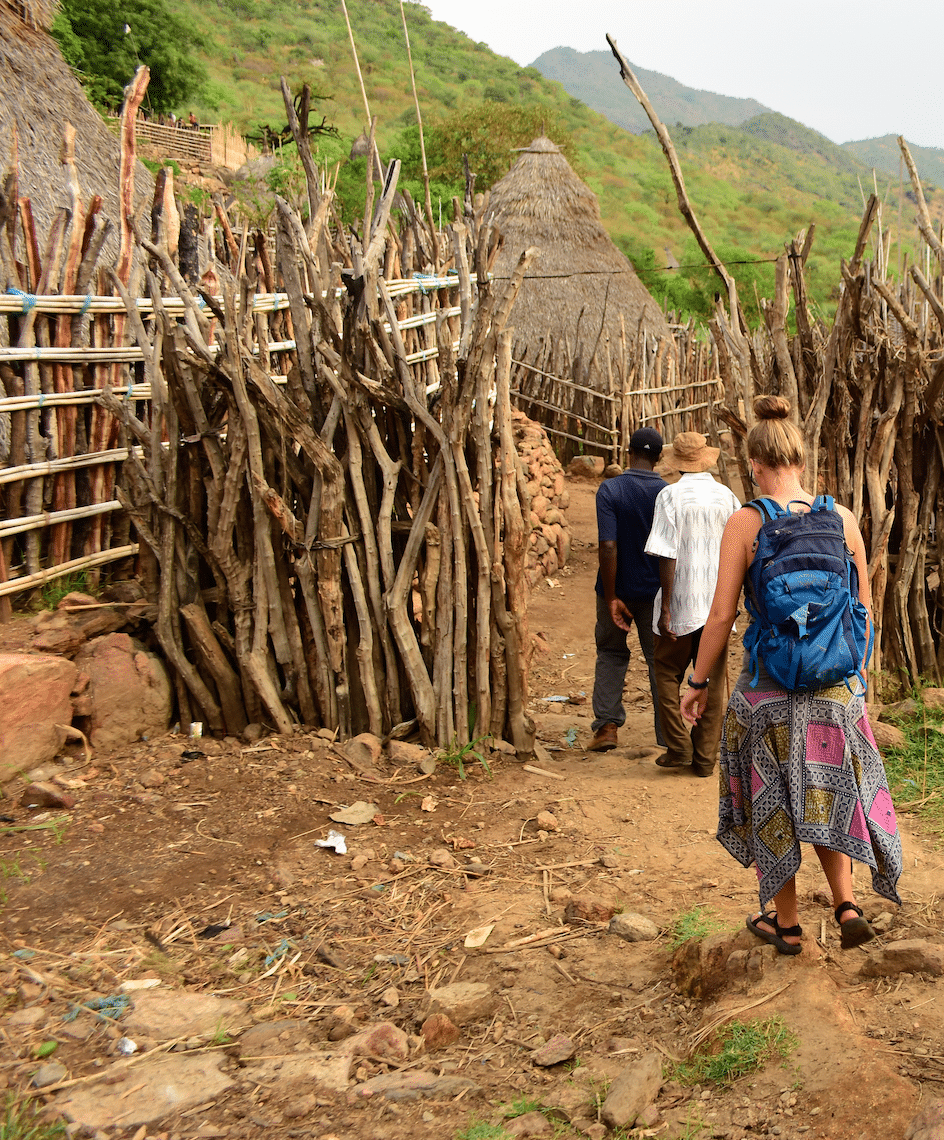 Dawn and Daniel* are missionaries with AIM in a Creative Access country in Africa.  Presently on home assignment in Canada, they are anticipating returning to North Africa in 2021. 
*For security purposes – not their real names.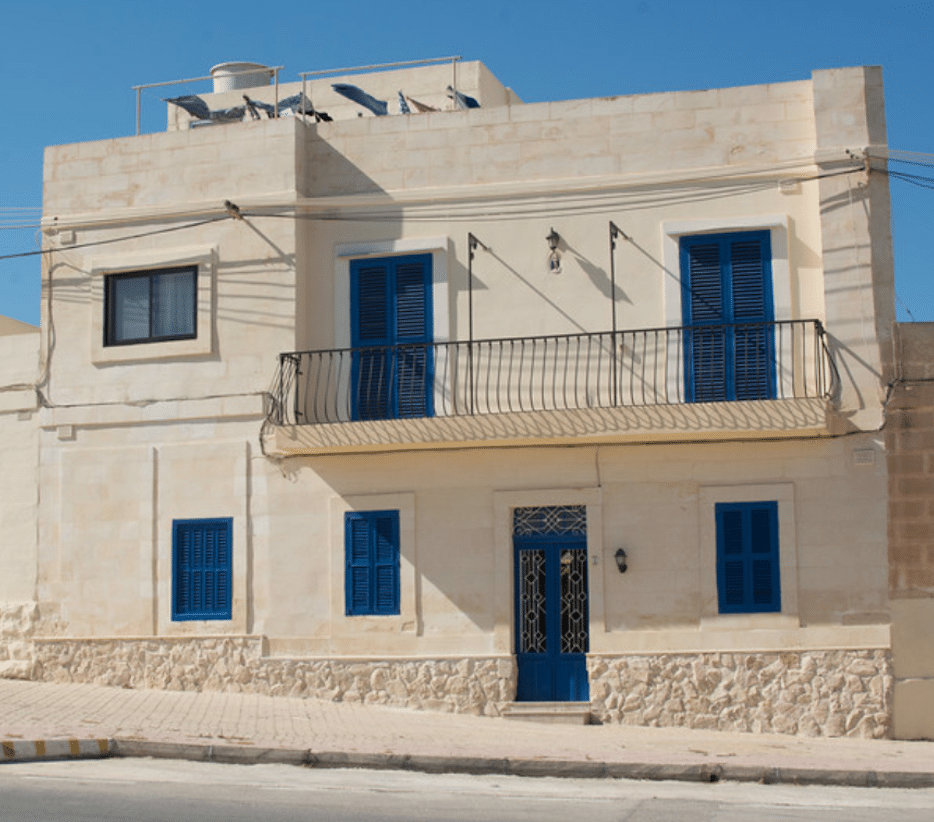 Prayer-Walk: I walked at a different time today and took a longer route. My husband prayed for me while I was out and both kids stayed home. I think the positive thing about going out at the same time every day is the consistency and potentially seeing the same people, but going at different times allows you to see different people & activity in the neighbourhood than you might otherwise see. I found that more people were out later this afternoon. Maybe it's coincidence but I'm finding the more I walk the more people I end up stopping to talk with. Speaking of…I met someone new and was compelled to stop and have a longer chat with her. Maybe it's just as I got into that habit on our last assignment or maybe there was a reason I was supposed to stop… but either way, she said she was new in town and didn't know anyone. I didn't feel it was right to go straight into one of the "tools" we've been learning about but I did pick up an extra set of advent candles for her & her family from the church (& a Daily Bread – thanks to our church secretary extraordinaire!) and will drop off a little welcome bag for her tomorrow!
Regarding the prayer time, I like the idea that had been given on day one of having specific prayer targets in mind as I found on occasion I would run out of ideas or feel repetitive. I had to remind myself that neither silence nor repetition are bad! For the scripture verse I flipped to today's verse from Our Daily Bread, 1 John 3:18: Let us not love with words or speech but with actions and in truth. I prayed this would be true of the Christian community in our town at this time. Different places that stood out for me as I prayed today included: three different churches, the school & the water tower (thankful for essential service workers!)…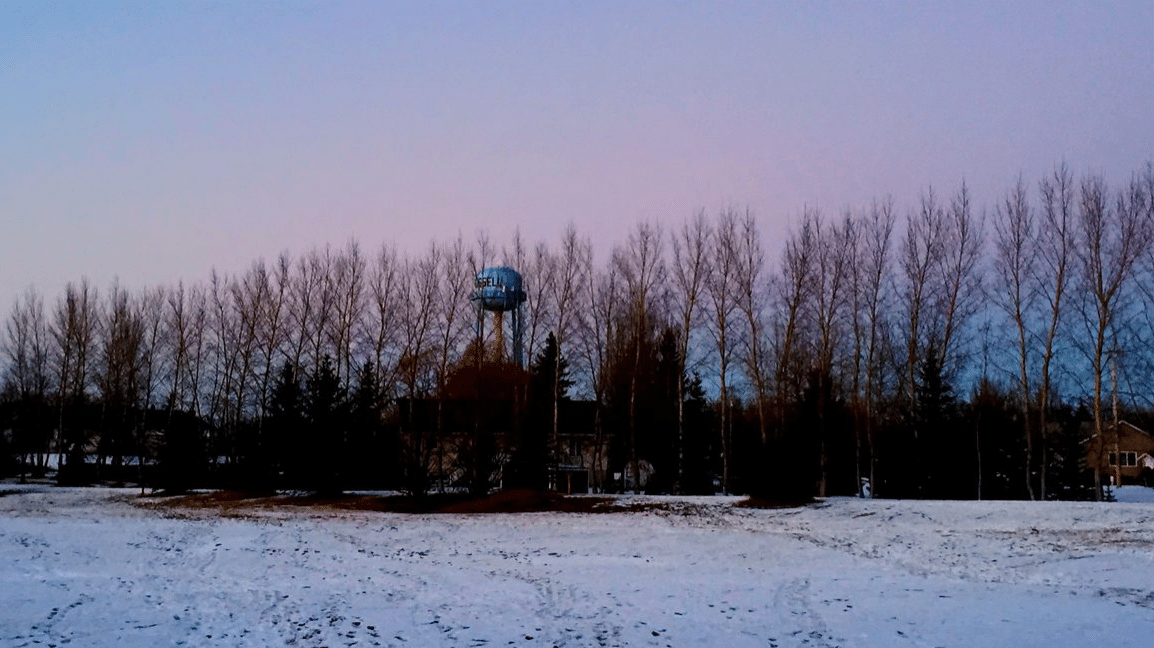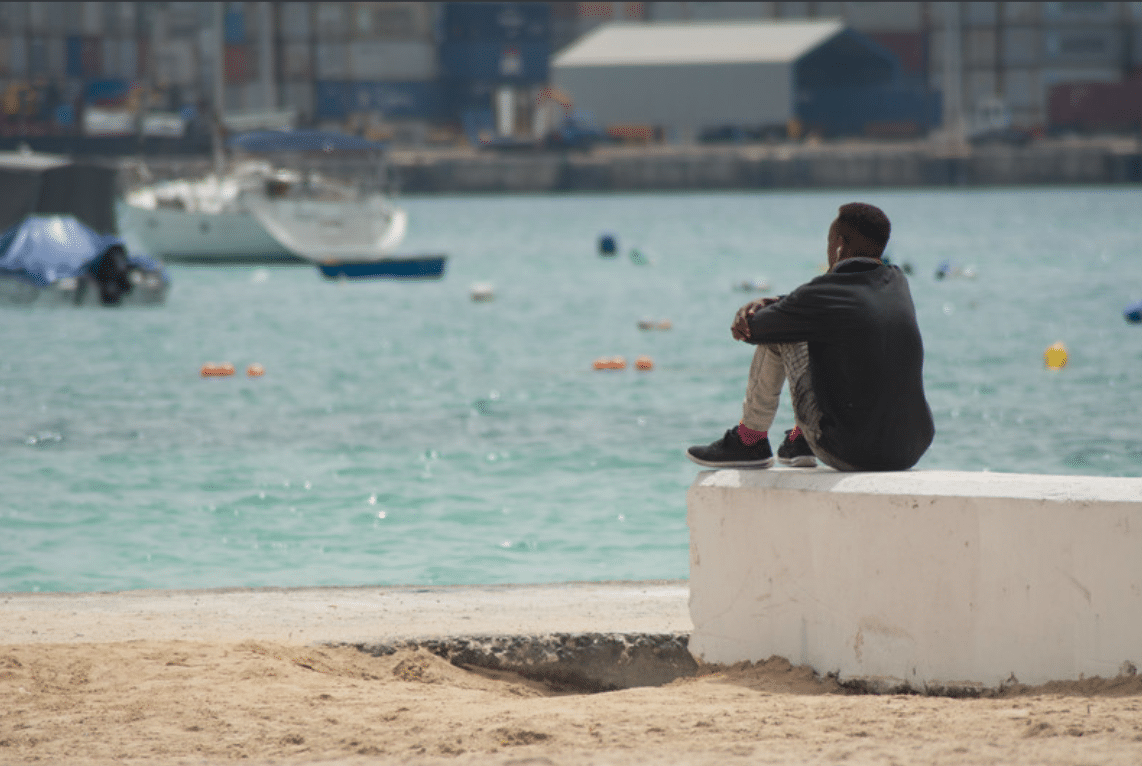 Virtual Prayer Walk:  I continue to learn about the populations in Belgium & Malta through the prayer walks. Today a few specific people were mentioned. Some M's are open to doing Discovery Bible Study but are afraid of what would happen if they became Christians. There are many who struggle to make ends meet financially to make a living as well as to send money back home to their families. Many live in limbo for long periods of time not knowing when their papers will be processed but not having steady income. Trafficking is common and many turn to drug abuse out of desperation. We were challenged to pray for the young believers, some who have come out of nations full of conflict and persecution. 
Reading about these personal stories is humbling as I don't know that we could ever know how it feels to live in this type of fear, need and uncertainty. I would love to have more time to invest in prayer over these streets but now that I'm armed with information I can come back and take my time when the mission trip is over and keep praying for these situations.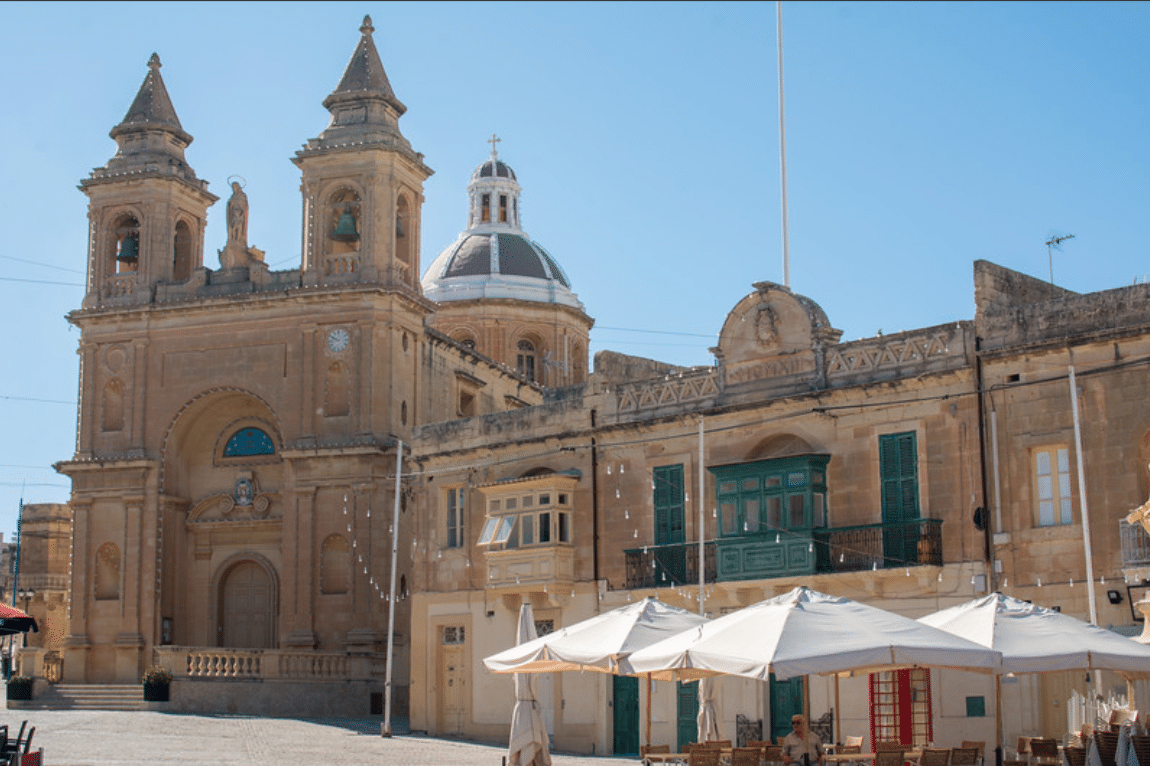 Today we learned a bit more about Belgium. We learned that there are a lot of nominal believers but the evangelical church is slowly growing. The interesting part is that most of the growth is coming from the migrant churches rather than in the original churches in Belgium.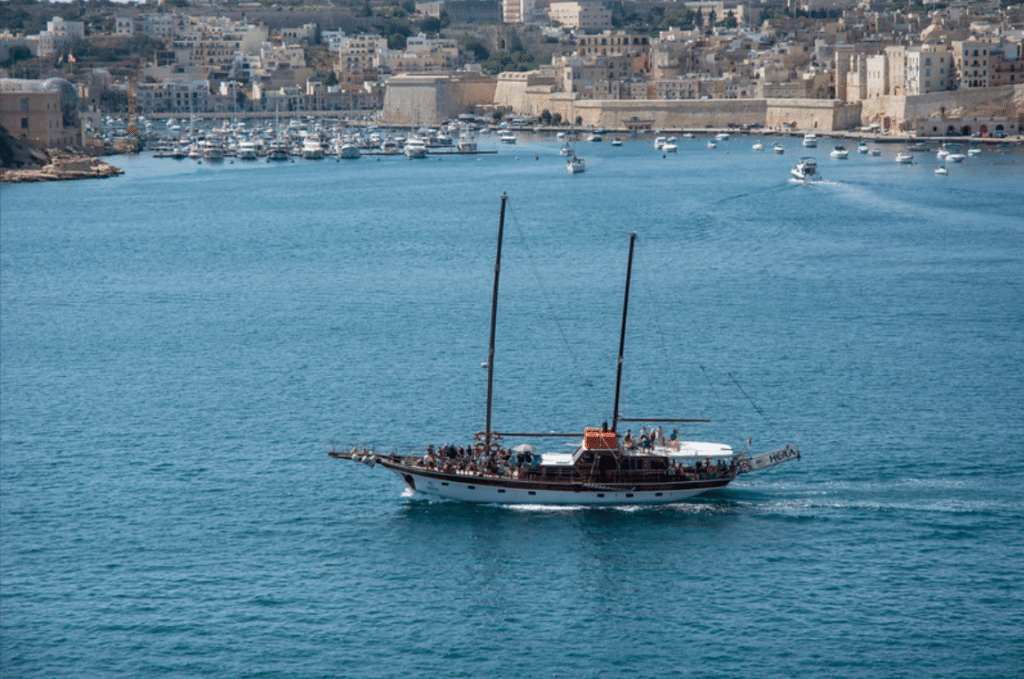 As in Malta, initially, when migrants and refugees started to come to Belgium they were welcomed with open arms but this is changing as more and more people enter the country. Migrants come mainly from north-eastern Africa but will come from other areas too, seeking a better life in Europe.
The workers in Belgium are reaching out in a few ways, including (but not limited to):
Building relationships with people they meet everyday and through volunteering

Mentoring, networking with and providing training to a variety of local churches

Volunteering in practical ways, such as food distribution and helping new refugees and migrants find housing
Hosting short-term teams and vision Trips
It was great to get a bit more insight into the migrant & refugee situation in Belgium and what people are doing to help! I also enjoyed reviewing some of the tools that we learned on the assignment (see below). I felt a bit rusty practicing them with my group today (one Canadian and two participants from the UK) so was reminded that it's important to keep practicing these strategies to remember how to use them!
I enjoy (& am inspired by) hearing the questions and experiences from the other group members. There are so many passionate and dedicated prayer warriors in our group and so many great questions. There was one man today that asked what we can do if we meet someone and there literally is no time for the 15 second testimony or three circles. For example, a cashier. Should we just say "Merry Christmas" or wish them well? One suggestion was to quickly ask what you can pray for. He was so thankful for this suggestion and it made me think. Would I do this in my town? What would make me hesitate? Let's be honest, it's easy to worry about what others would say or think as it is a small town. But I see the same cashiers all the time, the same librarians and postal workers. What is the worst that could happen if I said "I'm praying for the downtown businesses on my walk back home, what can I pray for you about?" It feels so countercultural in such a politically correct society, I honestly think it's easier to do in a different culture with someone you may never see again. This one question has really convicted me. Would you do something like this? If not, what would stop you? This isn't meant to be judgemental at all but something to ponder. As a Christian community, what ways do we encourage each other to bring a little Jesus into someone else's day? Or, using the field analogy…scatter a few seeds into the field?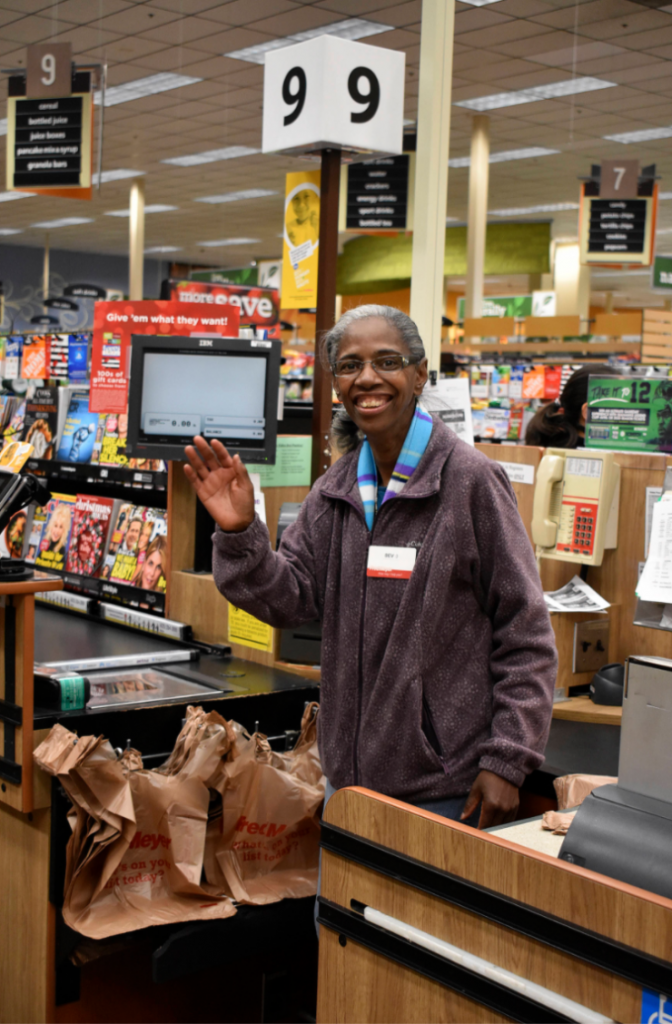 We took some time to pray in groups together and were asked to pray that the church would regain a passion to reach out to the migrant and refugee population again and provide a light and hope at the end of their long journey.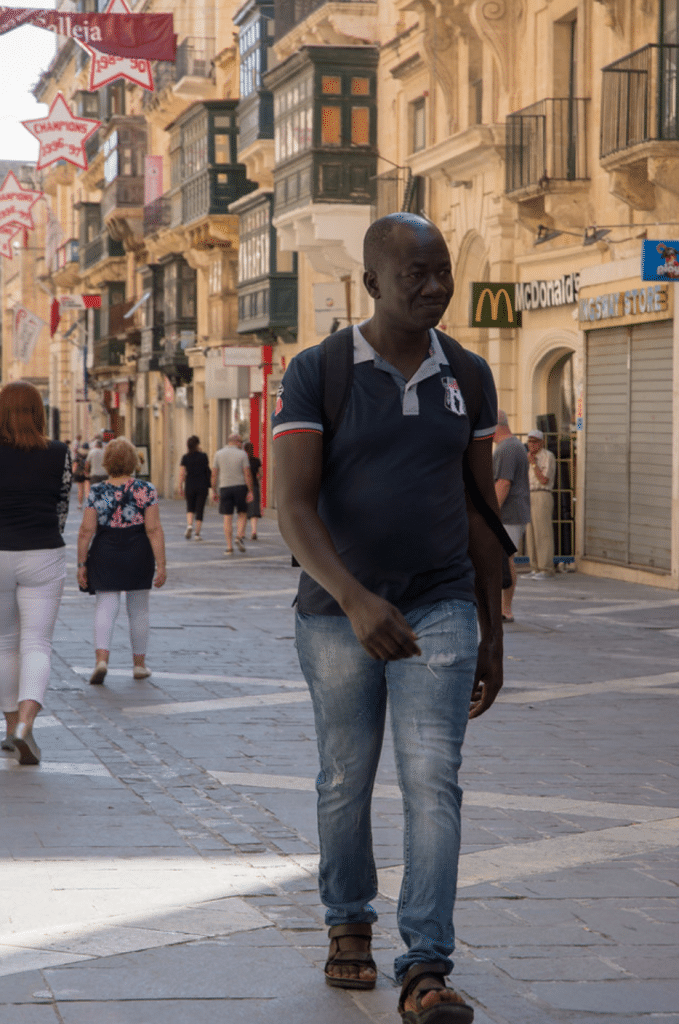 Four-Fields:  We mostly focused on the third field (growing) of the four fields strategy today.
Three thirds: This was a strategy we used on the Islands and experienced quite a bit of success. Three Thirds is a way to structure meetings with seekers or new believers that is simple to facilitate or replicate:
Looking Back: Checking in with one another, worship, loving accountability and potential vision casting
2. Looking Up: New lesson in DBS format (to explain later)
3. Looking Forward: Commitment (I will…), prayer, commissioning
DBS: This stands for "Discovery Bible Study" and is a good way to start training others to lead. This is the type of study Daniel observed when a local believer stopped it in the middle and asked if he could lead. He now is an experienced leader and our former team member who was his mentor now takes a more supportive/backseat role! Basically you read a passage, practice repeating it in your own words and ask the following questions:
1. What does this passage tell us about God?
2. What does this teach us about people?
3. From this passage are we called to any type of commitment?
4. Who are you going to share this story with?
The goal is to eventually lead to development of house churches (which I'm told we learn more about tomorrow!).
I was able to share a bit in my group about how we went through this method on the Island and how Islanders are taking on leadership roles and studying on their own!
Finally, I did review the apps…personally I like the Discover the Bible app because of it's simplicity, the languages available and the ability to listen to the story. The other ones follow more of the three thirds model, which is ok too!
1. Read one of the parables and try to re-tell it to someone in your own words. You can even try the DBS questions if you'd like!
2. Prayer walk in your community.
3. Try a virtual prayer walk! Get an address or two from a missionary, friend or family member or even do a prayer walk in your own neighbourhood if you can't get out! Try to get specific prayer needs as well. Look around and see if God stops you at a specific house or building and pray!
4. Identify – do you have any fears stopping you from reaching out to or sharing the gospel with those in your community? Submit them before God and pray for God to direct your next steps!
Thanks for joining me again today!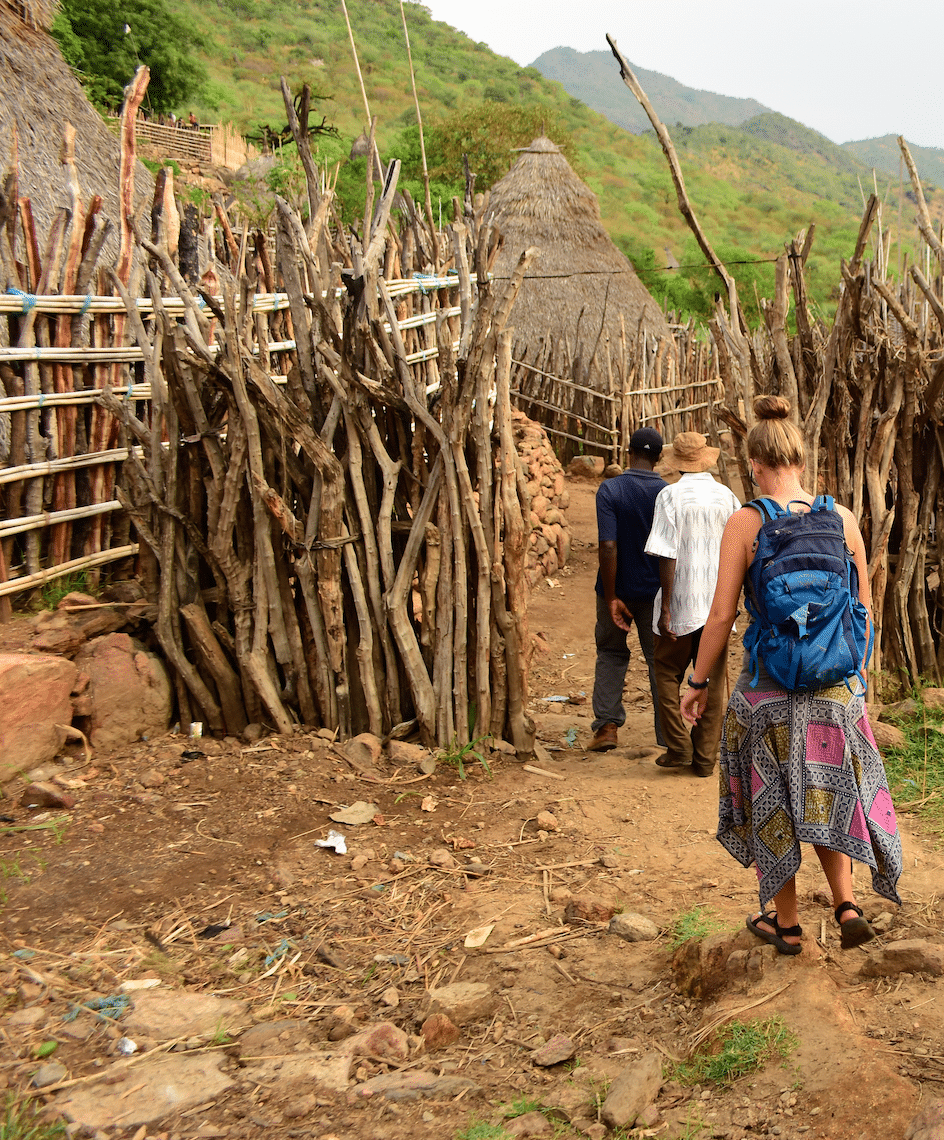 Dawn and Daniel* are missionaries with AIM in a Creative Access country in Africa.  Presently on home assignment in Canada, they are anticipating returning to North Africa in 2021. 
*For security purposes – not their real names.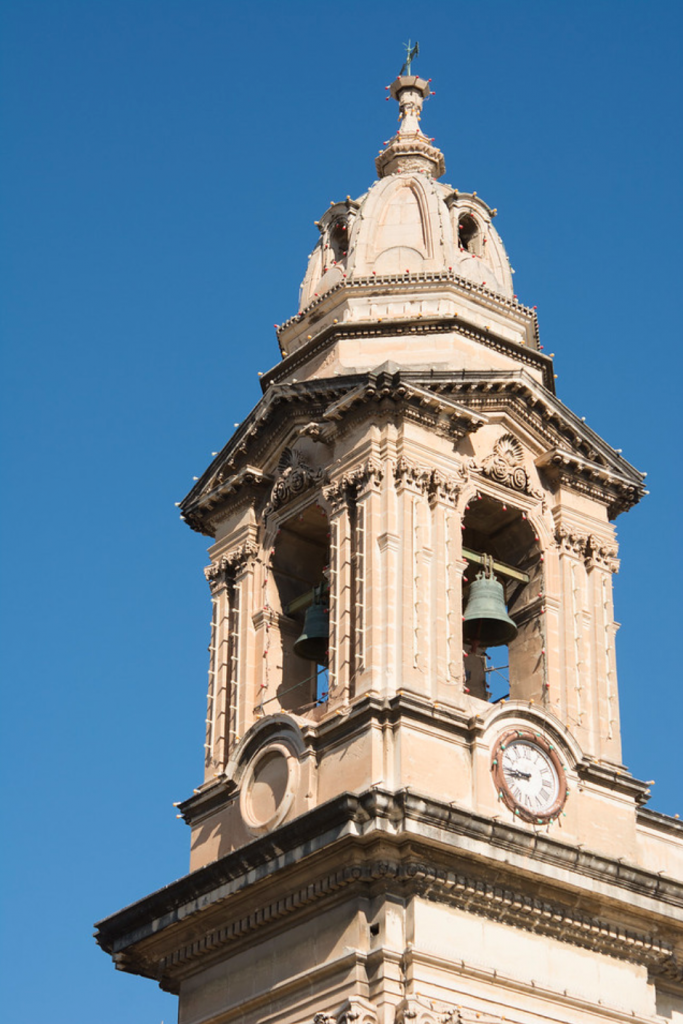 Prayer-Walk: I have to be honest with you, my prayer walk didn't quite turn out as I hoped today. I left it to the end of the day and when I took my son out to walk with me it was such beautiful weather we had to take his sled. Most of my praying involved me praying that my risk-taking son's sled wouldn't fly into a random object or stray off the path! But thankfully God has grace with us…I was able to pray for our community and pray for the kids that typically use the hill that they would somehow connect with God & feel his presence during this time when they might feel lonely, focus on only the materialistic parts of Christmas, or have a difficult home life. I was able to pray for my new contact too as I could see her house from there. Later that evening I was able to leave a little welcome bag for her & her family on the door with a treat for the dog, a few candy canes, advent candles (& zoom links for the services), the list of houses participating in the festival of lights this year & my cell number. I don't know what will happen & I'm not writing about this to you guys to pat myself on the back but to say that though it may seem like something small it was something out of my comfort zone that I felt prompted to do because of this experience and I may not have done it otherwise. It's nothing crazy, it's not a testimony or the three circles but we were encouraged today to use what's appropriate in the situation. One of the leaders asked today that we pray that the door would open for him to share his 15 second testimony or 3 circles after several meetings with an individual. So I think if we're hesitating to use a tool we have to acknowledge the root – is it fear because you're not sure what that person will say or is it a nudge from the Holy Spirit saying "not yet" or "wait"?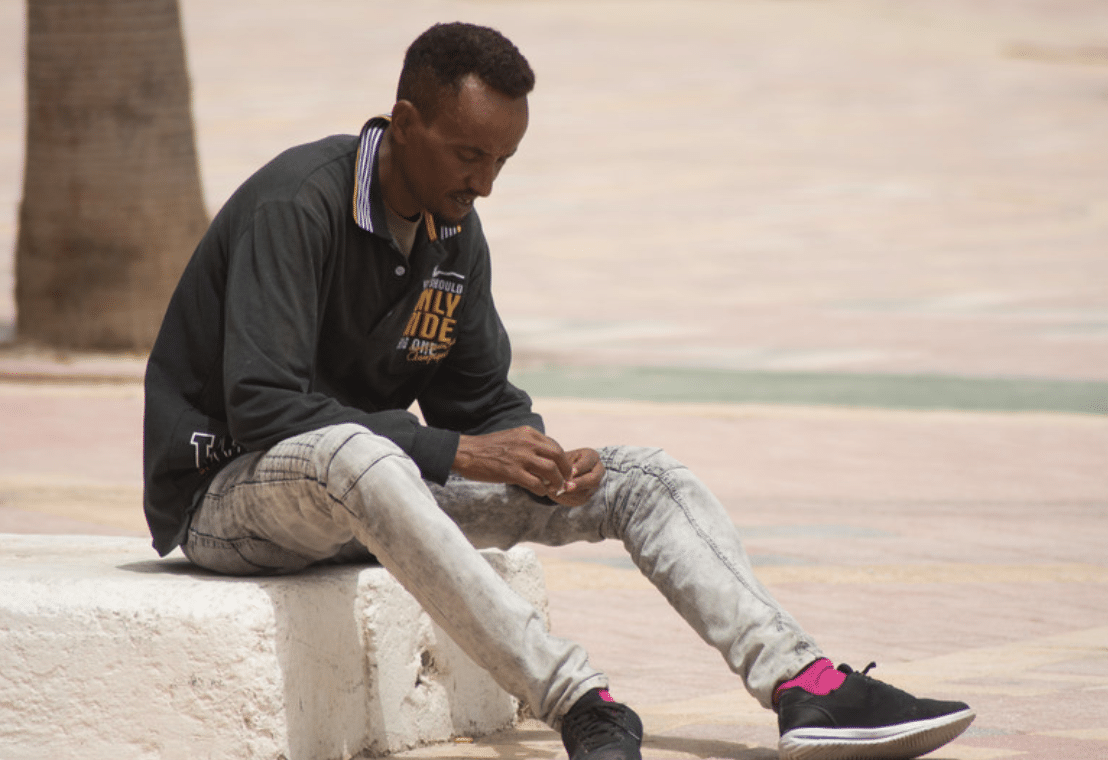 Virtual Prayer Walk:  Today's prayer walk was great as it provided insight into specific ways that one of the leaders is investing in an individual's life, how he's using some of the tools we've been talking about and we're able to see the types of coffeeshops where they meet. We were able to pray for other individuals too and get a bit more backgrounds of the types of struggles they are dealing with, such as worries about conflict in their home countries, being able to find employment, and the fear of persecution if their families found out they were believers. Some become desperate enough to start peddling drugs or enter into the sex trade as there is they cannot find anything else. 

We also were able to pray for an organization that leaders are working together with who helps migrants find legitimate work. I really appreciate that our company values partnerships so much and seeks to work alongside them.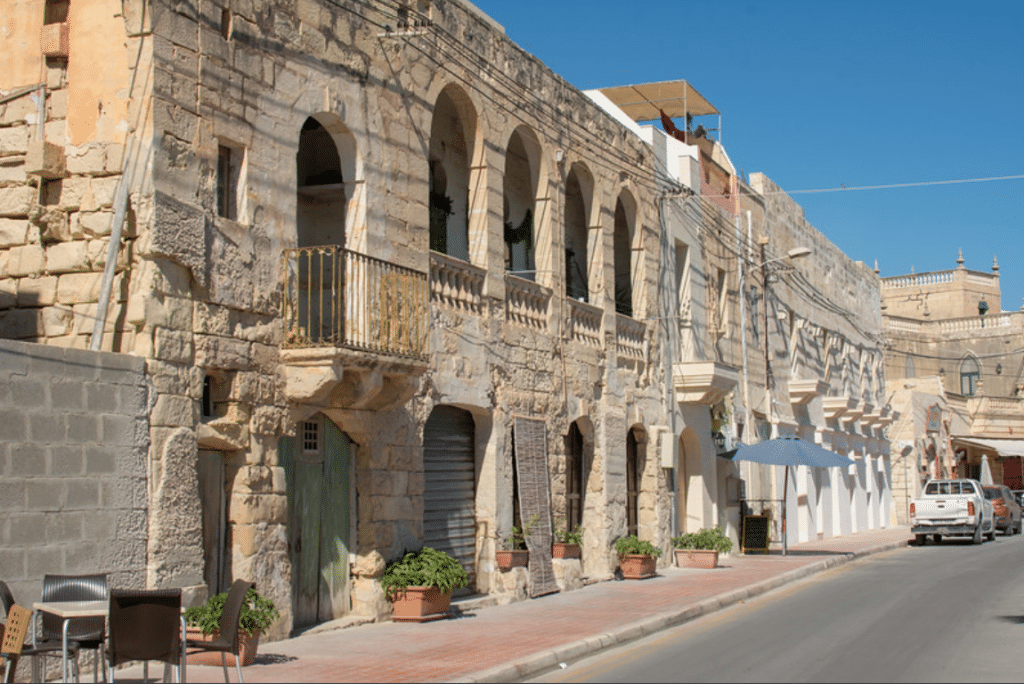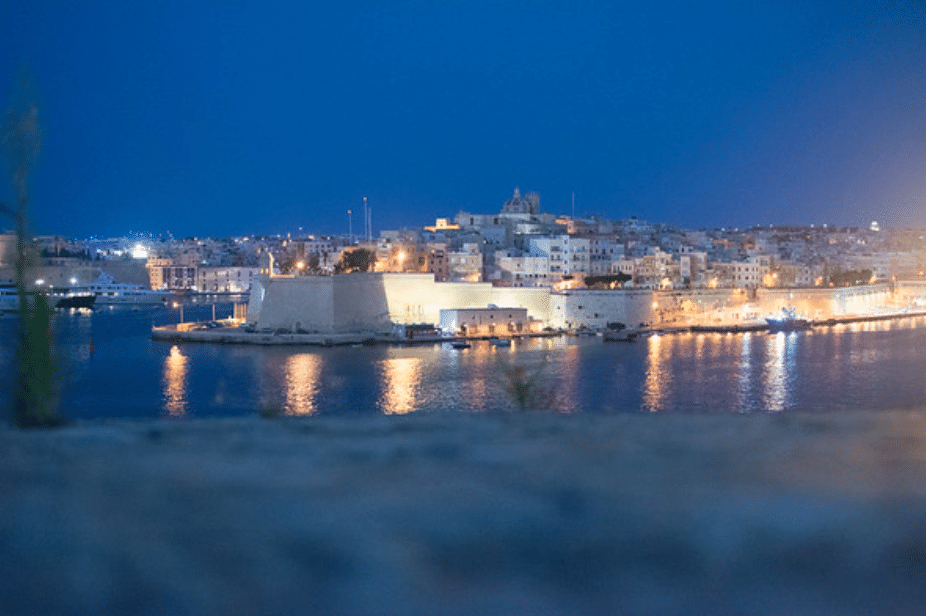 Today was called a day of "commissioning". We took time in breakout sessions to pray for each other, then an Ethiopian leader & missionary named Bekele Shanko prayed over us and gave a message of commissioning. I'd encourage you to check out his story as it is very powerful! (here's one link, if you google there are longer videos too!) He is a passionate leader who has done amazing work with Campus Crusade in Ethiopia and a strong leader in a variety of other m!ssions organizations as well.

  As an aside I just want to say I was reminded this week how powerful it is to hear other people's testimonies.
Through the What'sApp group we were able to hear people practicing their 15 second testimonies and it's so encouraging, humbling to listen to how powerfully God moves in people's lives. To hear the passion, the thankfulness and transformation from these individuals is so inspiring and meaningful.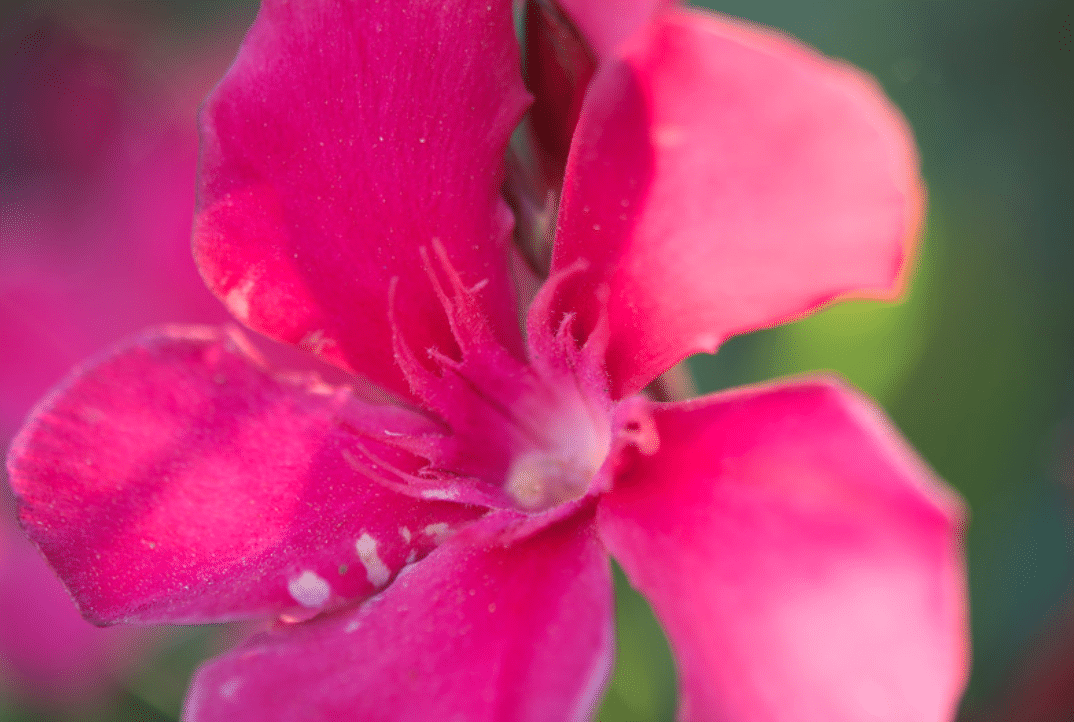 Four-Fields:  We mostly focused on the fourth field (gather) of the four fields strategy today.
Signs of a Healthy Church: We were shown a great visual as to how to determine if your new church is healthy and, if not, how to easily see where growth needs to happen. This was based on Acts 2:36-47. This will take time and not all the components will be present all at once but it is a great way to measure progress! I won't get into detail here but if you want to know more…that's right, you can ask me or there is a video of course! (right here – just an aside, E3 partners has a ton of amazing resources if you're interested in outreach, church planting, etc. etc. etc.! ObeyChrist.com is also a great resource).
1. Practice sharing your testimony if you haven't gotten a chance yet. Extra step: Ask a friend or family member how they came to know Christ, even if you think you know or have heard the story before!
2. Continue your prayer walking (virtual or in-person)
3. Take a minute to pray for a missionary you know.
4. Take time to pray about how God can use you to reach the lost or even to encourage other believers in your community
(actual or even on-line! One member uses her scrabble app to meet new people, encourage them and even share the gospel!)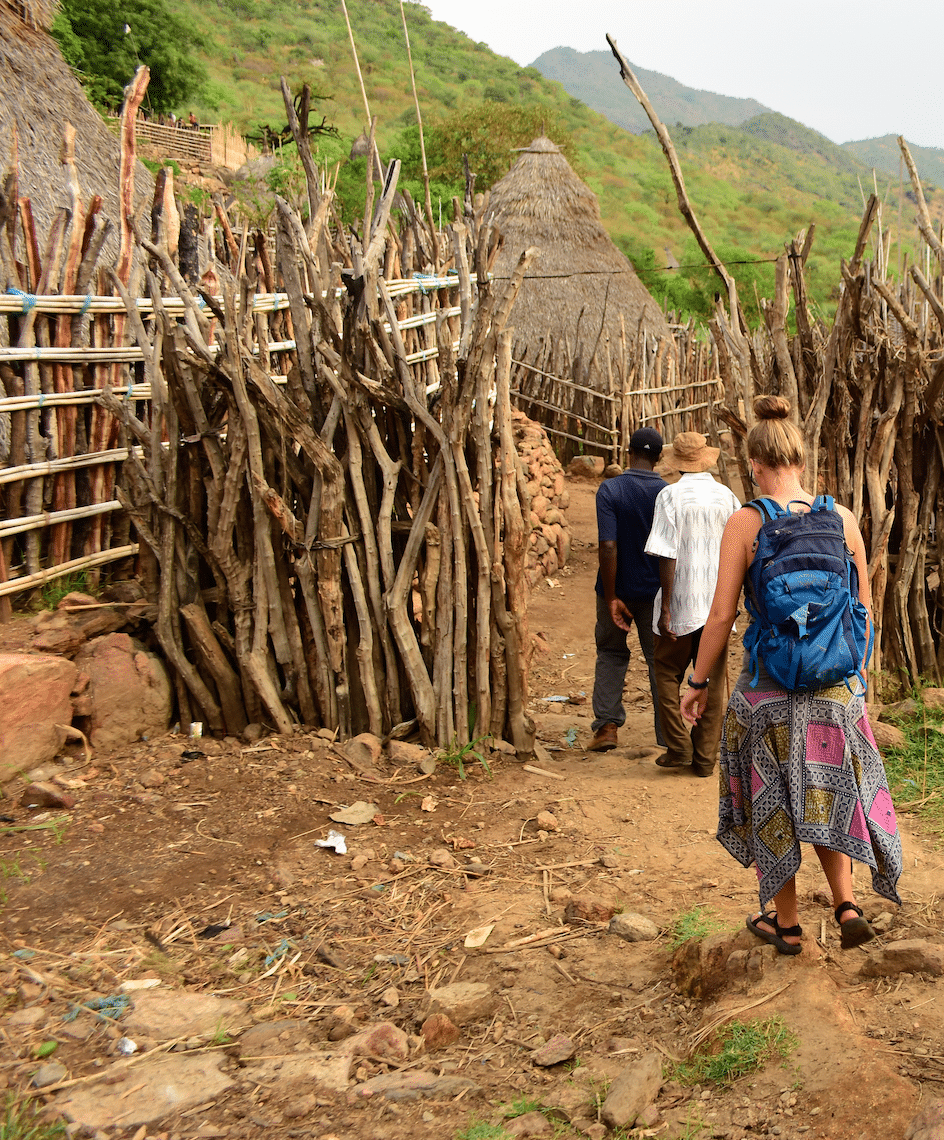 Dawn and Daniel* are missionaries with AIM in a Creative Access country in Africa.  Presently on home assignment in Canada, they are anticipating returning to North Africa in 2021. 
*For security purposes – not their real names.

Prayer-Walk:  I missed out on my prayer walk today with doing zoom Sunday School, zoom church and the zoom worship service for the mission trip. But, as I'm sure you've gathered by now, this is definitely a new habit I enjoy and I'd like to adopt regularly throughout my week!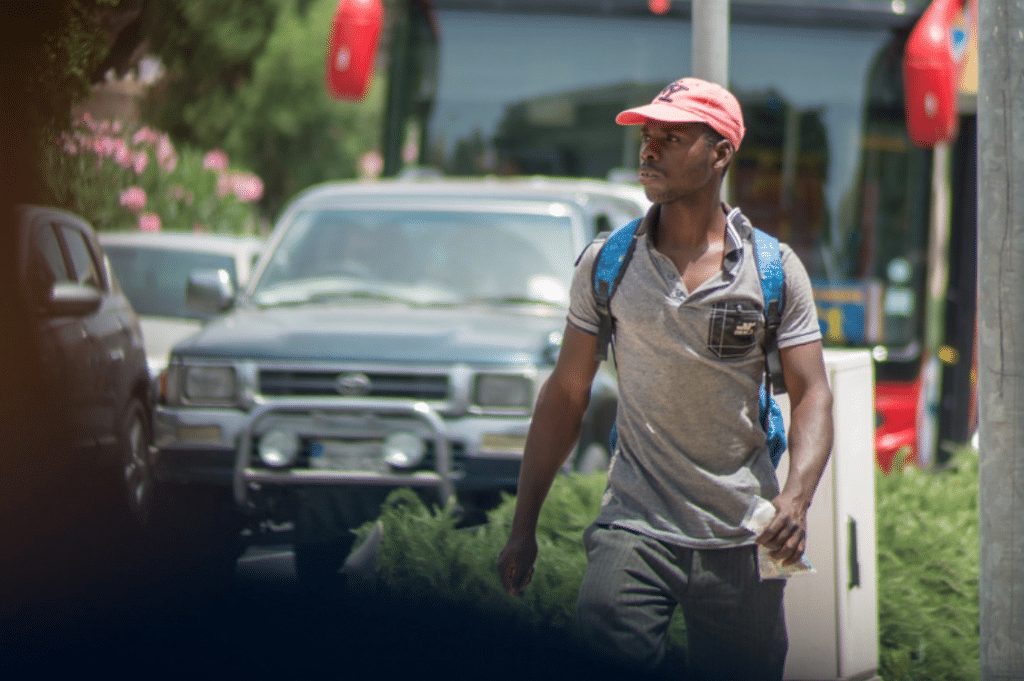 Virtual Prayer Walk: Today we "walked" through one of the leader's neighbourhoods and it was neat to be able to see the streets they walk down every day, where they take their kids to school and connect in their community. As I was reading the prayer requests I was reminded how work in the Diaspora in some ways is no different from how we're called to live no matter where we are on the earth. They highlight the importance of investing time into the community, building relationships with your neighbours and other individuals you meet each day, investing time in your local church and living life with intention. In some ways I think it's more natural to dig deeper in your spiritual life when you are on a mission trip or in full time "ministry" as the situations you encounter drive you to seek God for guidance. When things get difficult there aren't necessarily as many things (or people!) to seek out for advice or comfort or ways to escape the problem. Even for me, setting aside time for the prayer walks and the extra learning, took added intention every day.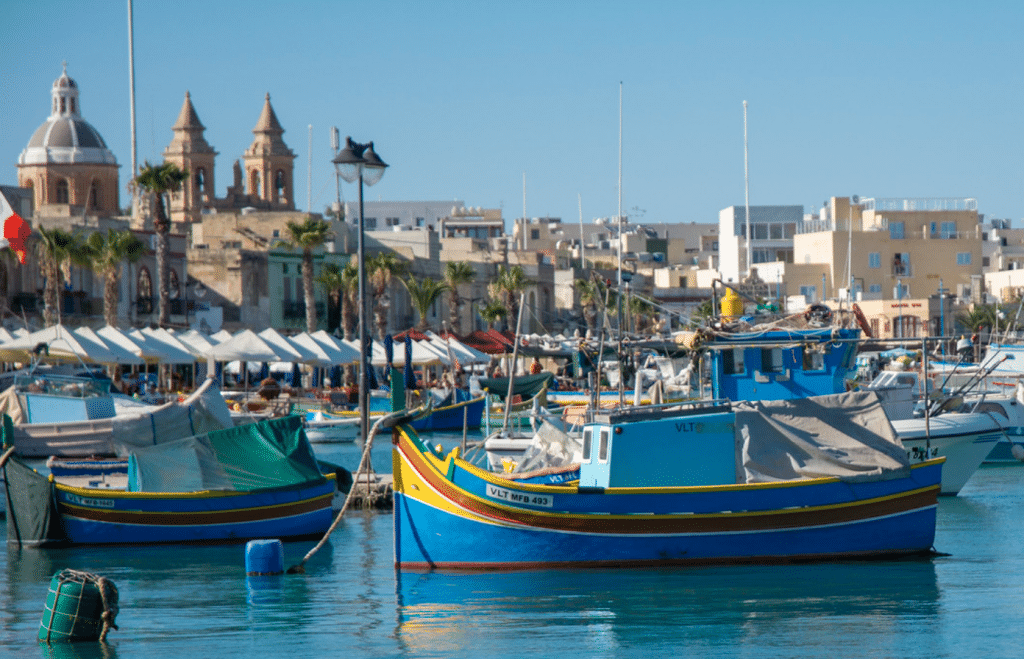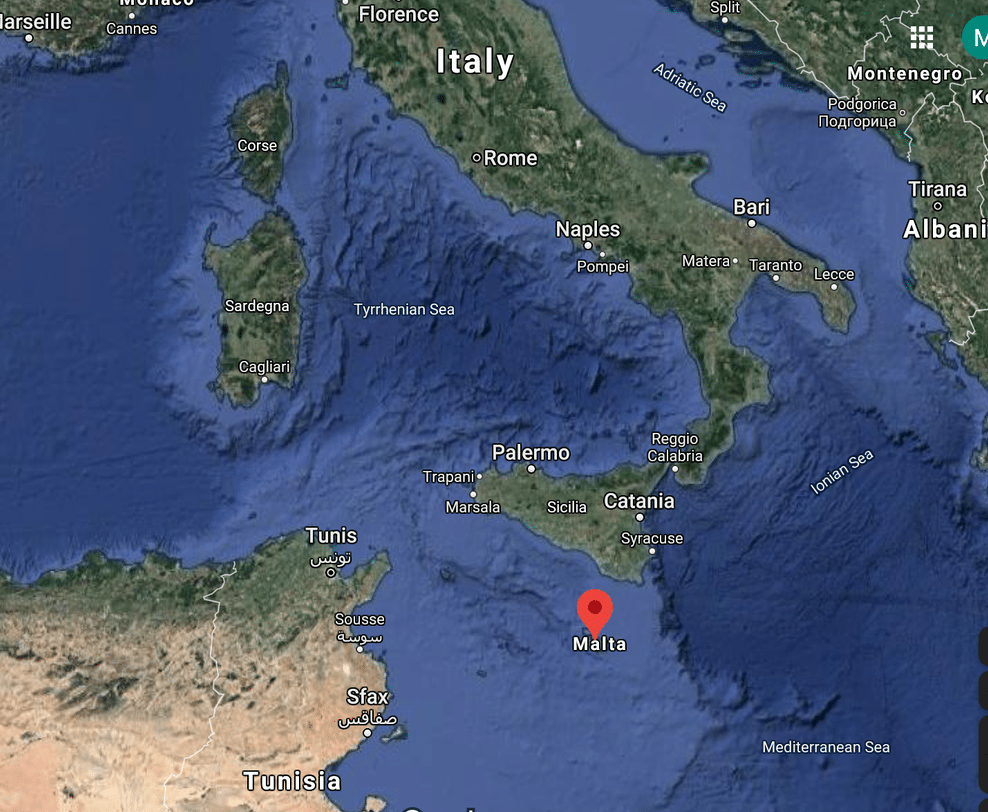 Today was very unique in that we all were able to worship together from around the world in many different time zones, countries and languages! I was so curious as to how this would work. Basically, any participant could request a favourite song or submit their own video recording of a song to contribute to the service. It was a blessing to experience worship from Uganda, India, Tanzania, Belgium, South Africa and North America. We also had one final prayer time for each other before we signed off. I really enjoyed the final song, called "Break our Hearts" – you can hear it here.
"Break our hearts with the things that break yours and send us out to shine in the darkness…"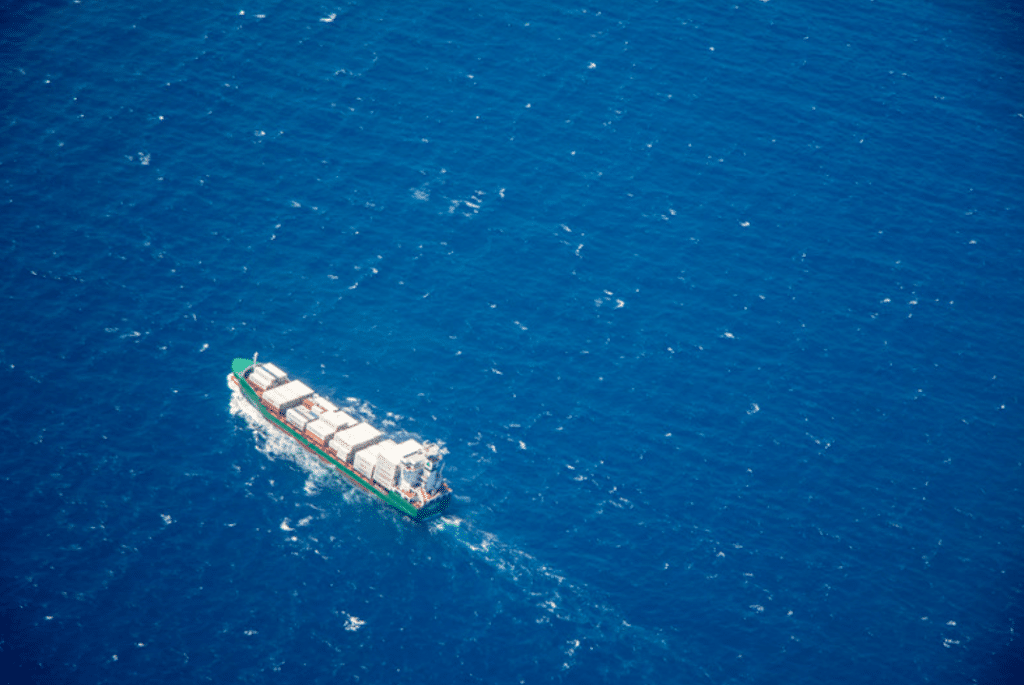 This has been an amazing week and I would highly recommend it for anyone interested in missions: If you are actually travelling overseas, have been curious about what it's like, if you have loved ones overseas, if you pray regularly for a missionary or even have an interest in a specific country or people group.
I really liked the virtual prayer walk and would love to figure out a way to use it in the future wherever we end up going (how to use it in a creative access country will be a challenge!). My love for neighbourhood prayer walks was re-kindled and I was reminded me that this is indeed something we can do even in something like a pandemic.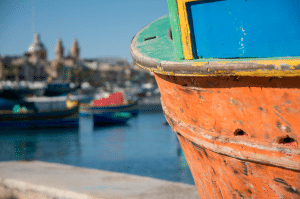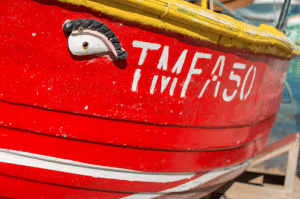 I liked that the tools we learned can be used on the mission field but also at home. Any feedback from the group on this was always positive and encouraging. Also, all of the leaders provided their contact information and are willing to answer questions and mentor participants after the trip as well. The What'sApp group is also still open.
There were some aspects that are definitely not the same as a traditional mission trip, some more obvious than others. I miss the in-person human factor – the actual connections that you build with locals when you are on site, being able to be more fully immersed in everyday life and culture. They did their best by having local speakers, videos and the prayer walks but in my opinion nothing can replace being on the ground.
Virtual missions can also lack church involvement and connection. I am blogging to try to connect people to what I'm doing but technically you could do the whole trip without anyone else knowing. We have personally learned the importance of church involvement for long term missions. For us, having the backing of our church communities is such a blessing and encouragement and some amazing relationships have developed because of it.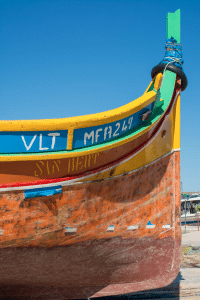 I think this would be great to do as a small group or even get a group together from the church like you would if you were to actually travel for a mission trip.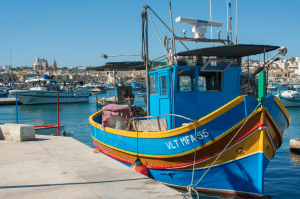 If you do do one of these trips, it's important to be able to set aside time outside of the sessions. I looked and thought 1.5 hours – that's do-able for a stay-at-home mom working part-time. But really in order to get the most out of everything it would be ideal to be able to set aside an extra 2.5-3.5 (or more) hours. BUT I wouldn't let this stop you! The sessions on their own are definitely worth participating in and looking at the website there are sessions that are as short as two days or as long as a week. I'd just suggest to try to find a way to be able to fully focus on the session. I was fortunate to have my husband watch the kids for the time I needed. The great thing is that the sessions are recorded so if you do get interrupted you can watch them again (but don't miss the breakout sessions, they're great!).
The cost is another bonus! Right now, the trips that are available range from $1 to $100. This trip was free with the option of donating to the organizations or speakers at the end. Honestly with the work put into it, the experiences and resources you come out with this is totally worth investing in. Not to mention you're saving on the cost of passports, luggage, vaccinations, and the medical costs to get rid of those pesky tummy bugs 😉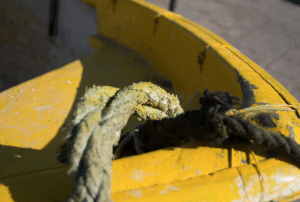 I really can't think of anyone who couldn't benefit from an experience like this! Singles, couples, families could do it together, missions board members, people who can't travel overseas, mobilizers, or "missionaries-in-waiting" like us who want to "keep our head in the game", so to speak!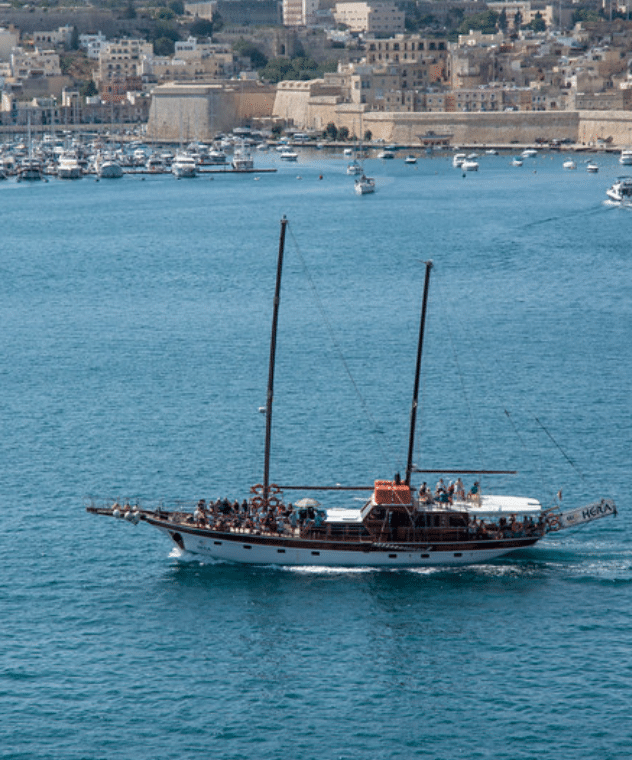 Though nothing can ever replace on site, in-person experiences I don't think that's the goal of this type of trip. One unique factor that you get is to strip away a lot of the distractors (travel, tummy bugs, loneliness, strange food, markets, sightseeing) and truly focus on God's heart for prayer, the people, and their needs. On the flip side, those things are part of the experience, and you're only getting a limited perspective on the needs on site but I digress.
This is a unique, meaningful experience and I would definitely encourage you to try it! If you do, I strongly encourage you to tell someone so you have someone to process your experience with and even to pray for or with you as you go and when you "come home".
1. If you've found any of the tools useful, try to keep using them! I know I'll be trying to prayer walk a few times a week and maybe even try doing virtual prayer walks in our former town, and the place where we are hoping to do our vision trip.

2. If you're interested, check out one of the upcoming virtual mission trips here.  There's also a neat promo video!

3. Ask your friendly neighbourhood missionary if you can pray for them and if you could get some addresses with specific needs and do a virtual prayer walk in their community.

4. Pray for the Diaspora community in your city or town and try to get involved by giving a warm welcome, helping them get acquainted with the area and getting to know a bit about them.

Thanks for joining me on this experimental journey! I appreciate all of you so much & all of the support and encouragement you provide to me & my family.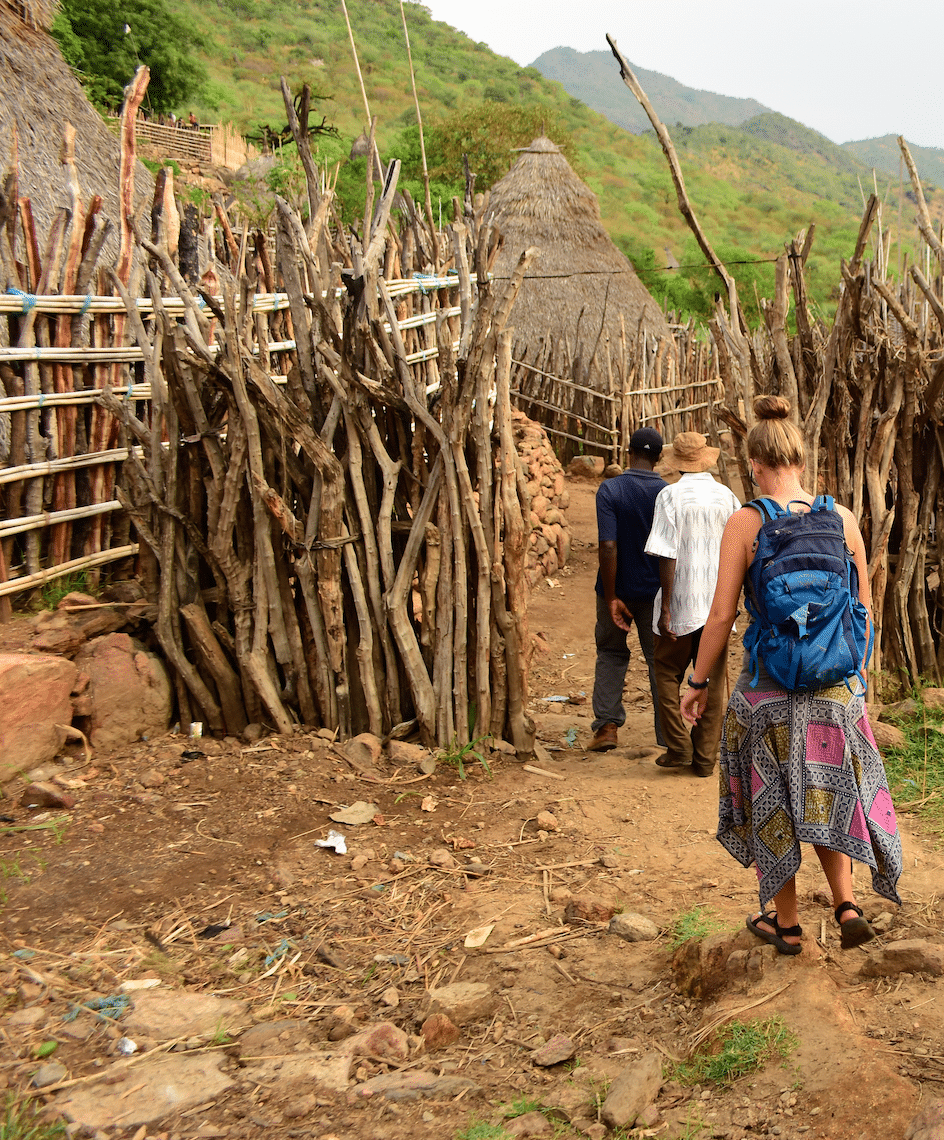 Dawn and Daniel* are missionaries with AIM in a Creative Access country in Africa.  Presently on home assignment in Canada, they are anticipating returning to North Africa in 2021. 
*For security purposes – not their real names.