Laarim Outreach Team, Sudan
OUTREACH AND CHURCH PLANTING
God has begun a beautiful work among the Laarim people of South Sudan, and AIM has been privileged to have a part in that work since 2011. We are excited to begin the next phase of this effort through The Laarim Ministry team, scheduled for mid 2019.
The team will be located in the Boya Hills region of southeastern South Sudan, and will serve for a duration of seven years, with each team member committing to a minimum of two years. The team will be initially led by Ard and Carin de Leeuw, who served as part of the previous Laarim outreach team.
We welcome singles, couples, and families to consider a part on this team. Team members should have a strong biblical foundation and theological training in preparation for their primary role as church planters, and can come from a wide range of vocational backgrounds including health care, education, agriculture, veterinary services, youth work, and more.
Team strategy will include the use of Discovery Bible Study as a means of sharing Christ and discipling the Laarim community. 
Team members will live and serve in three communities, connected by a bush road. Housing will be quite simple including simple cement homes for families and safari platform tents for singles. All have solar power and gravity-supplied running water. Internet communication is provided through a satellite dish at the central compound. AIM maintains an airstrip near the central compound, and AIM AIR pilots remain on alert for strategic support. As there are no local markets in the area, supplies are brought to the team via AIM AIR, or over land when team members return from trips to Kenya or Uganda. Because this team will serve in a remote and difficult area, members are able to leave the region every three to four months for a period of renewal, rest, and to refocus.
The team will have accomplished its church planting objective when the local Laarim church is growing under local leadership and can self-propagate.
Boya Hills region of South Sudan
Personal Characteristics and Qualifications
Basic AIM membership requirements.
A strong spiritual life with an emphasis on discipling others.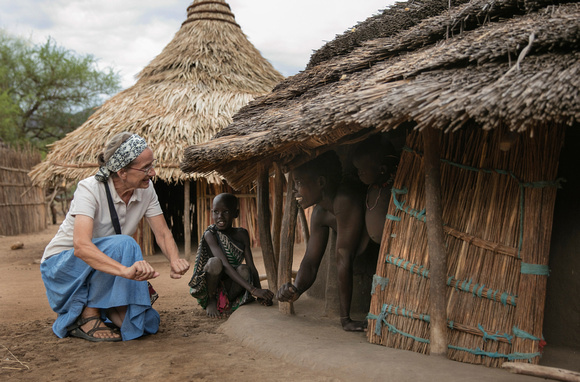 Learn more about the Laarim, and AIM's work among them through this photo essay.