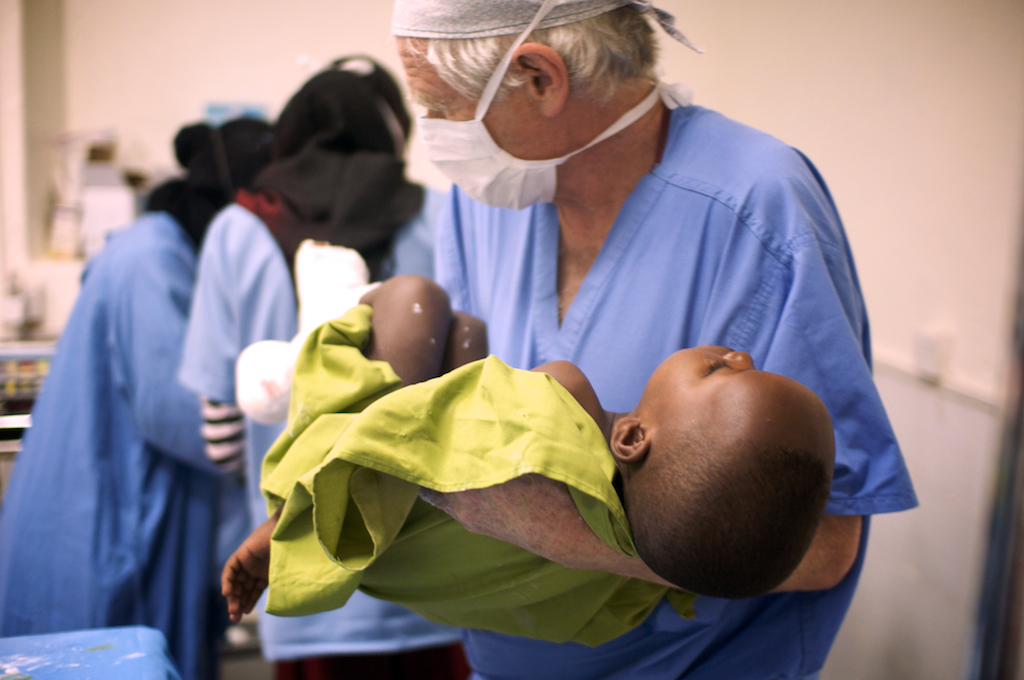 Africa Inland Mission's medical ministries take on many forms, from mobile clinics in isolated places, to work in large hospitals providing complex surgeries, to longer-term care, education, and prevention. In addition to meeting incredible physical needs, AIM's medical ministries play a central role in opening doors for other ministries and in developing the Church.
For many years missionary medical professionals have been encouraged to partner with church healthcare providers. However, the church/mission hospital paradigm is less applicable these days and alternative models are increasingly being used. This might involve partnerships with governments or other NGOs, basic community health work, or a variety of creative alternatives. The need for this kind of health ministry is everywhere – we don't aspire, however, to trying to meet that need anywhere, but more strategically in places where this work will influence Unreached People Groups for Christ.
Whether it is with patients, colleagues, neighbors, or our own families, Christ-like relationships are the means of allowing the liberating power of the love of God to transform lives and communities. We can therefore proclaim with our actions, our lives, and our words that Jesus is Lord.
There has always been a relationship between hope and healing. Between knowing the love of Christ, and expressing that love through action.
We treat because Jesus heals.
Dr. Jon Eager
I have been privileged to help oversee two rural church-based health centers among two different unreached people groups in central Tanzania. Being a general practitioner lets me treat the whole family, from babies to grandparents. I've also had the opportunity to train community health workers that come from the different fledgling churches that have been planted.
In a world that is fallen, with sickness and disease, medical missionaries are part of the body of Christ in action – like the good Samaritan in Luke 10, bringing a healing balm to people's lives. As a missionary doctor I often find myself intersecting with people during very significant times in their lives, such as during the birth of a child, or at the end of life. We are there in the midst of difficulties, like infertility, or depression, or HIV disease, or domestic violence. Many patients come to me looking for help, looking for answers. What a chance to point them to the ultimate Answer, to the Great Physician, Jesus, who conquered death and gives us the hope of resurrection in Him.
Healthcare in missions, like other professions, is one avenue that the Lord uses to get His people in to difficult places where there may be very few witnesses of His grace, and many lost souls. Unreached people groups can be very resistant to the gospel and suspicious of missionaries. But honest, caring medical attention seems to soften hearts and build relationships very easily.
We treat because Jesus heals. We care because Jesus cares. We go because we are compelled by God's mercy and grace, and by the hope and power of the gospel to save sinners and reconcile all things to Himself through Christ, that His glory might be proclaimed among the nations.
Jon and Melissa Eager have been serving in Tanzania since 2006.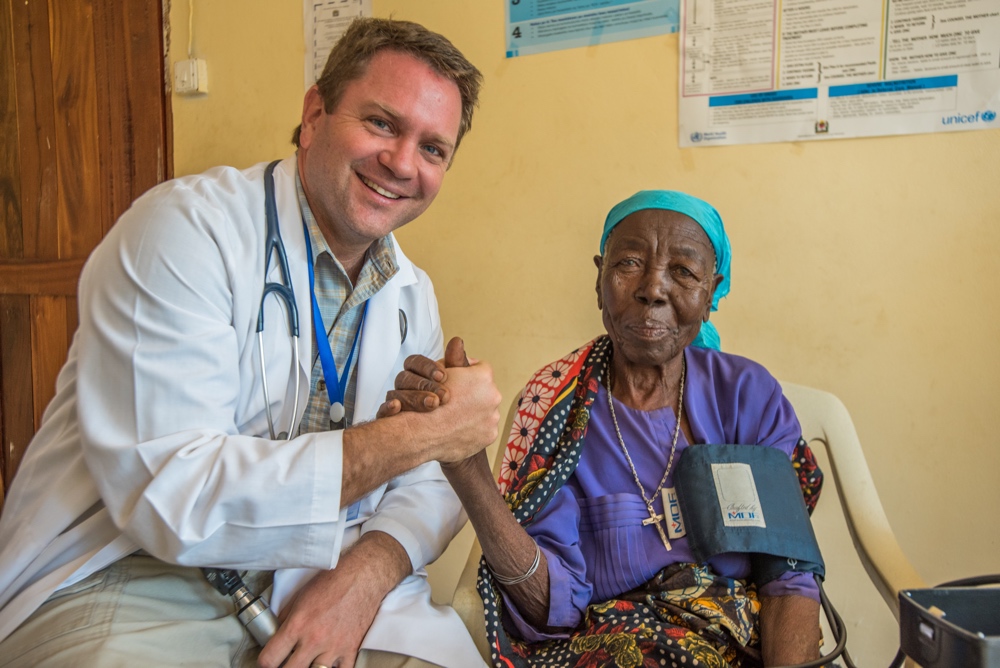 "When Biblical Christ-centered medical care is given with professional excellence, compassion, and integrity, we find the Lord using it to address people's brokenness and draw them to Himself. It is part of loving our neighbors, and part of the demonstration of how Jesus brings healing and wholeness." – Dr. Jon Eager
AIM has needs for a wide range of medical personnel including doctors, nurses, and mental health professionals.
Medical Ministry Opportunities
Below are some of our current opportunities to get involved with Medical Ministry. Don't see something that fits your interest? AIM has many more opportunities to serve – Contact us to learn more.